Like other platforms like WeChat, WhatsApp or even Kik, SnapChat is a mobile-only social network, based on instantaneous conversation that has become extremely attractive among the younger population.
A new philosophy: Temporary Social Media
SnapChat goes even a step further by offering a new way to share moments with friends, and all this with the safety of being only temporary. In fact SnapChat defines its use as follows:
[quote]Snap an ugly selfie or a video, add a caption, and send it to a friend (or maybe a few). They'll receive it, laugh, and then the snap disappears.The image might be a little grainy, and you may not look your best, but that's the point. It's about the moment, a connection between friends, and not just a pretty picture.[/quote]
The new approach of Temporary Social Media is no doubt big news for teenagers who don't want their parents to find out about what is going on between them and their friends.
Snapchat : a platform estimated at $800 millions!
If WeChat, which counts more than 300 millions users,  belongs to a huge chinese group (Tencent, also video game producers and owner of  Weibo – the chinese equivalent to Twitter with above 500 million users) ,and if WhatsApp and its 200 million users are interesting Google who is reported to have made a $1 billion offer to buyt it, Snapchat is not doing bad, despite it being rather newer.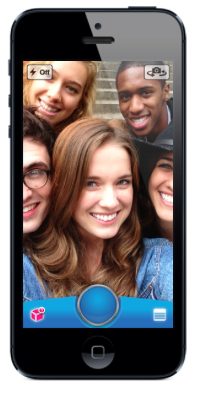 With more than 150 million pictures exchanged on its platform every day, Snapchat has definitely made its place on smartphones in the US and more recently in Europe.
To impose itself, SnapChat has made some strong strategic decisions:
Picture Chatting  rather than Text Messaging : SnapChat made temporary pictures the center of its platform. SnapChat is not so much about exchanging text messaging but about sending instantaneous photos about what is happening. This way, SnapChat intends to be the perfect mix between Instagram and Chat services.
Shared pictures are (very) temporary : a picture taken with and shared on SnapChat will only exist for a few seconds (10 seconds maximum). The picture is then destroyed (completely in theory) and can only be seen once by a single recipient. This way, SnapChat wants to remove users' fear of leaving compromising pics behind them on the web.
Monetization through In-Apps purchases: when almost all their competitors  (Facebook Poke, WeChat, Kik, WickR, GryphN) are free and base their business model on potential advertising services, SnapChat has clearly taken the strategic decision to build its monetization through in-app features users can unlock via payment, the most obvious one being a photo-editing app.
Related Stories:
You might also like
---
More from Snapchat
---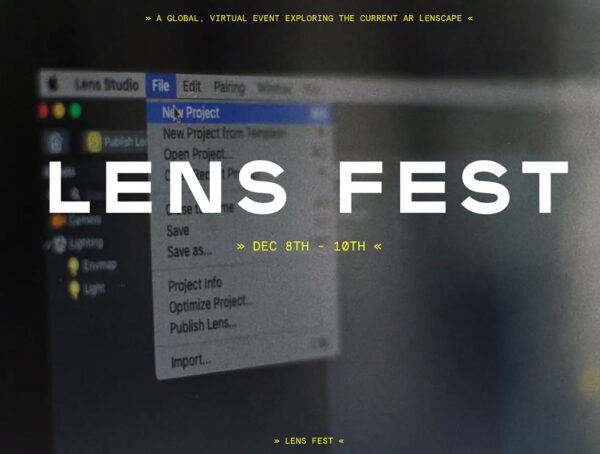 Snapchat's global virtual event exploring today's AR "lenscape" is open to the public, and taking place this week. Make sure …