Snapchat has launched a new 'Create Your Own Lens' tool that allows users to create their own augmented reality lenses. The tool, launched last week, is available to users in the United States for now, with a global rollout planned soon.
If you're bored of the countless lenses Snapchat provides for you on the platform, you soon could be making your own. That's because Snapchat has launched a new tool that allows you to create your own custom AR lenses for events weddings, parties, etc. Unlike Lens Studio though, that can be used by businesses, Create Your Own Lens is for users only.
Lenses are easy to create, in just a few minutes, as the tool offers plenty of templates that users can use, and personalise to their liking. Currently, there are over 150 templates to choose from. Different typography types, and their options, also easily allow you to spice up your lenses further. Creating a custom lens is not free though. Prices start at $9.99. That's probably because the tool is made specifically for people who want to design custom lenses for different events, or to give as gifts to others.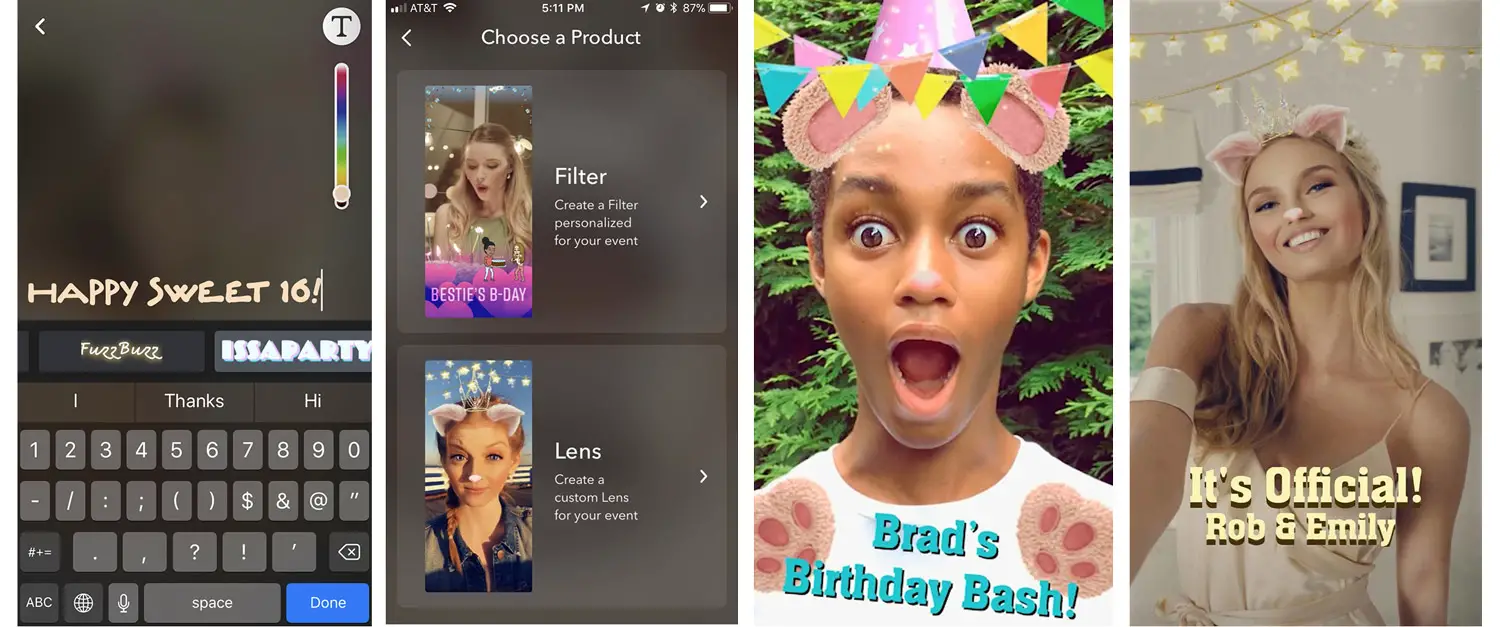 The tool started rolling out on iOS and the web last week, and a rollout on Android is also on the books.
To begin, go to snapchat.com/create. If you're on mobile (iOS only) go to settings, and navigate to "filters and lenses." Then, you choose a template and customise with your chosen text options. You will also be able to insert a photo (previously uploaded to Snapchat) to personalise further, before choosing the time and location that the lens will be live. You can choose between 20,000 and 5 million square feet, making it ideal for small or large events.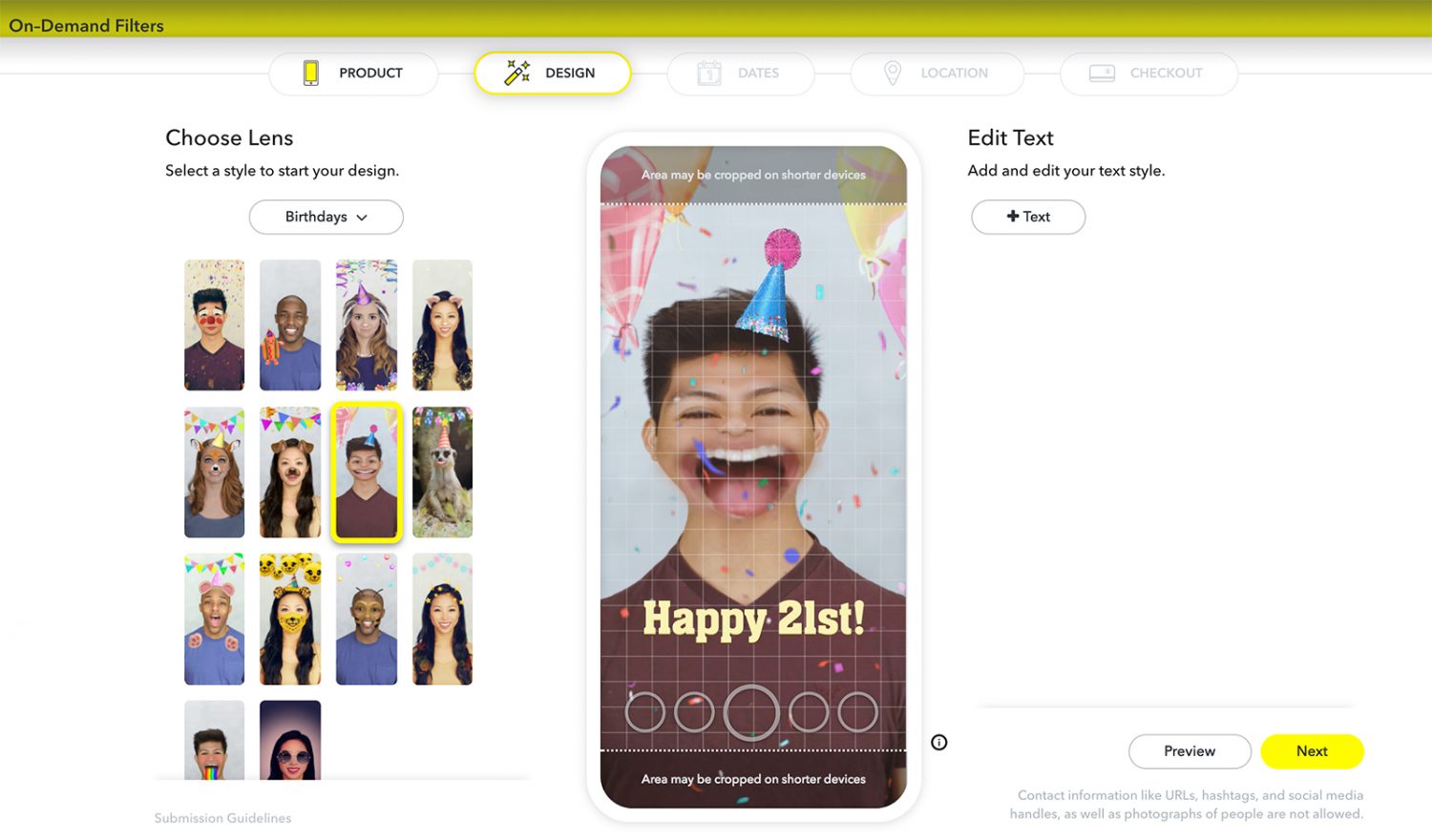 Once you're done, check out at least three hours before you want it to go live. That will ensure that all is working fine, and that your custom Lens will be available on time.
The Create Your Own Lens tool builds upon the offerings of the Lens Studio which was launched in December, but it available for all users. It may also remind you of the custom Geofilters tool launched by Snapchat last year.
---
You might also like
---
More from Snapchat
---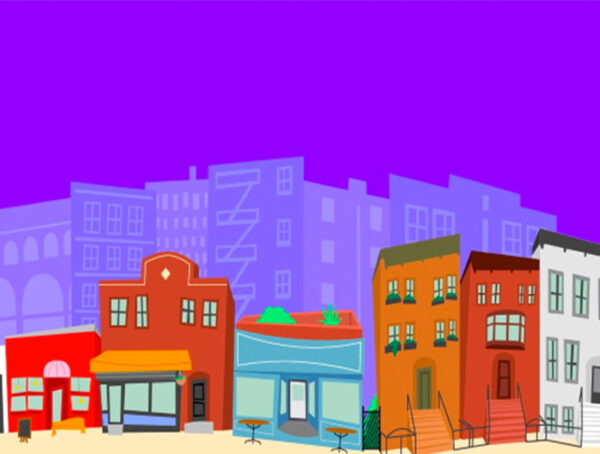 Snapchat is adding power behind its Snap Maps with the acquisition of NY-based location data startup StreetCred.