Snapchat announced two new eCommerce webinars to help marketers prepare for the holiday season up ahead. 
The last quarter of the year is the most crucial time of the year for many businesses and for a good reason. It's during Q4 that many can boost their sales with the holidays. Therefore, with the summer over, it's time for marketers to get busy creating strategies for the months ahead.
To help them get the most from their Snapchat campaigns, Snap is now offering two different webinars covering eCommerce on Snapchat.
The first webinar offers a "deep dive on the Snap Pixel," and is for advertisers who want to learn more about the Snap Pixel. The webinar will cover everything from looking at how it differs from other pixels, what optimisation and attribution it enables, and how it is implemented. It will also cover topics such as troubleshooting, and Snap promises "it's going to get technical," so marketers should involve and bring their developers along.
It will take place on Wednesday, Sept 19, 10:00 am – 10:30 am PST (Register here), and Thursday, Sept 27, 10:00 am – 10:30 am PST (Register here)
The second webinar looks at eCommerce advertising on Snapchat, and it's aimed at advertisers who are new to the platform and who want to learn more about its suite of performance products. The session will dive into different formats, bid optimisations, and measurement solutions Snapchat offers, helping marketers drive and track sales.
It will take place on Wednesday, Sept 26, 9:30 am – 10:00 am PST (Register here), and Thursday, Oct 4, 9:30 am – 10:00 am PST (Register here)
---
You might also like
---
More from Snapchat
---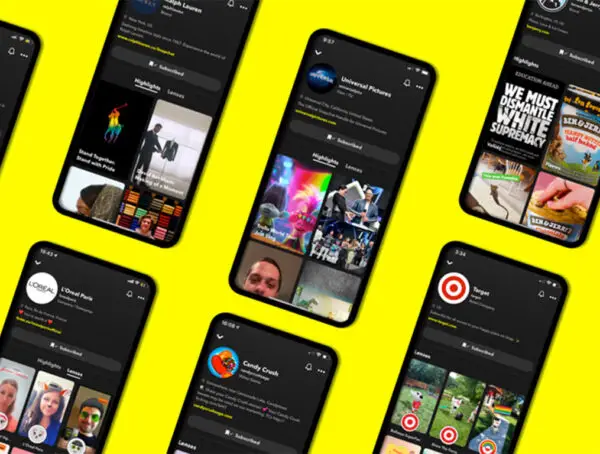 Snapchat brand profiles will let some brands have their own profiles as part of a beta test, before offering it …