Slack launched a new version of its desktop app for macOS and Windows this week, promising a significant increase in speed, and lower RAM usage.
Slack has a brand new version out this week, and it's a lot faster. The company promised that it will launch a full 33% faster than the previous versions. Furthermore, the new version is not as hungry for your RAM – using up 50% less RAM than before.
The company has been working on the update for the last two years, slowly bringing its code up-to-date and investing in better, and newer. While the desktop app has been completely rebuilt, it still runs on Electron, but its UI was rebuilt using React to fix some of the issues from the previous apps.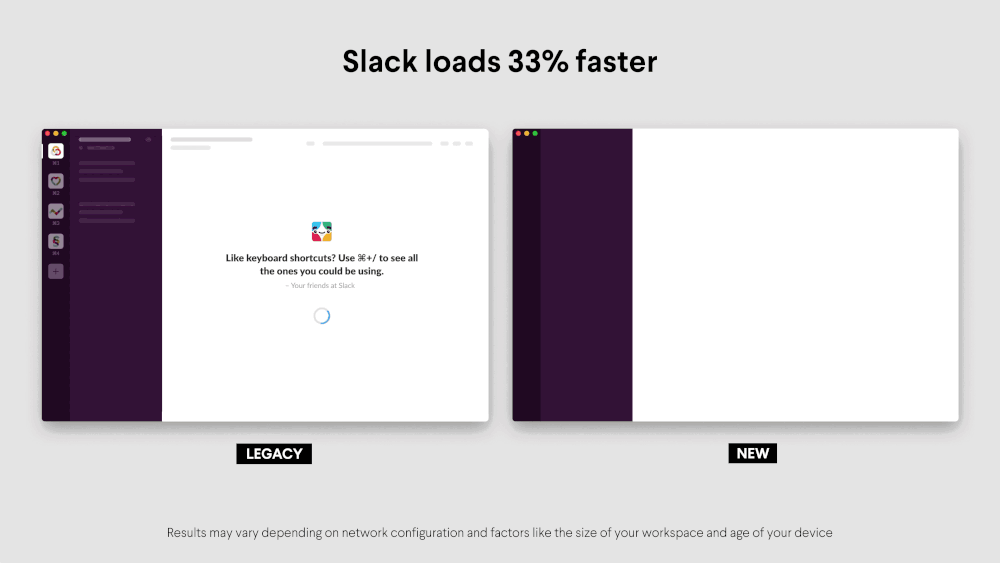 Users will undoubtedly notice an increase in performance, especially if they use multiple workspaces since the app won't create a copy of each workspace anymore; It will simply reuse components.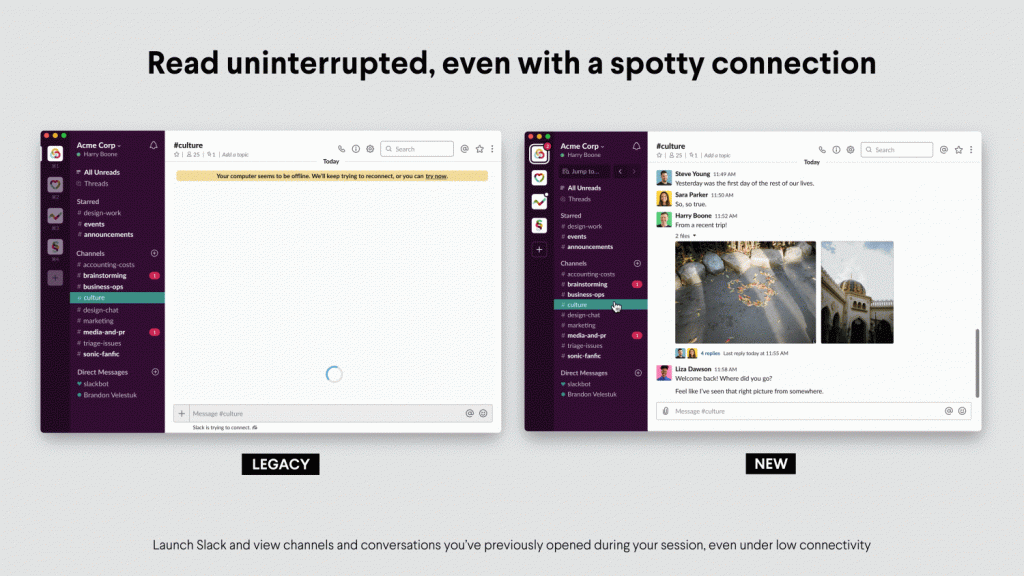 The Slack desktop app will now also behave better in times when your internet connection is bad, or when you're totally offline. While Slack isn't introducing an "offline mode" just yet, the app does a better job at caching sessions. This means you can go back to messages in channels or see conversations that were taking place before you lost your connection.
These changes rolled out to Slack users this week. You can find and download the latest desktop app here.
---
You might also like
---
More from Other Platforms
---
WhatsApp is adding a 1-to-1 voice and video call feature to WhatsApp on desktop. Group calls could follow soon.