Yesterday, Skype launched Qik (pronounced "quick"), a new video messaging app that comes on all three platforms, that is Android, iOS and Windows Phone.
Ephemerality is the latest trend and Skype could not ignore it. The new Qik app will reportedly support 42-second videos that can be deleted on both sender's and recipient's phone after both have received it. There are no options about saving the video files locally. In any case, videos are automatically deleted 2 weeks after their transmission. The only question is "Why 42 seconds?". Well, it seems that Qik is fond of "The Hitchhiker's Guide to the Galaxy".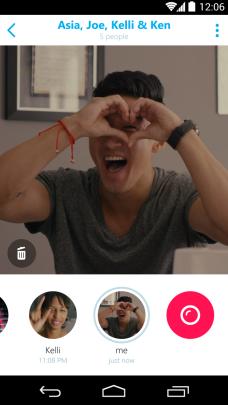 Qik uses its own encoding for data compression and downloads the video first and then pings the user that a video message was received. Sources reveal that the videos will not exceed the size of two jpeg images.
You can check more in the video below:
Would you use Qik?
Related Stories:
You might also like
---
More from Other Platforms
---
TikTok announced it gained the ISO 27001 certification in the UK and the US, with India, Ireland, and Singapore to …