Instagram – everyone's favourite photo sharing app is full of inspiration your travels. And the team behind Sherpa think that Instagram can be turned into a community generated travel guide to help you get the most from destinations across the globe. 
If you're looking for inspiration on where to go and what to see there, Sherpa promises to help. The app – launched just last week – uses some of the best photos from destinations around the world,  and mixes them with data from Wikipedia, Foursquare (remember that app?) to create visual travel guides that appeal to a wide range of travellers. At the moment, Sherpa has more than half a million geotagged photos in 15,000 travel guides that appear in the app in albums.
Sherpa's co-founder and CEO – Paul Aaron explained how he got the idea for the app:
[quote]Sherpa came about when the digital design and development studio I founded, Modern Assembly, was asked to pitch ideas for a leading travel review website. As I dug into their business, it became apparent to me that the review system itself was creating an experience that was cumbersome, difficult to contribute to, and prone to fraud.[/quote]
From this experience, Aaron had the idea to use photos that were already available (users share millions every day) to "create a travel planning experience that is more authentic, emotionally resonant, and easy to contribute to." The team behind Sherpa works with 2,000 Instagram micro-influencers in 90 countries across the globe – Andrew Kearns, Roman Koenigshofer, Marianne Hope, Sean Byrne, Kirsten Alana, Irina, Patrick Florian and Lukas Elias Winkler, and many others.




Users can browse Sherpa's travel guides by typing their destination, or exploring its "trending locations." To save locations, users simply add them to their "suitcase" and the app will then personalise their content further. The idea is to inspire, more rather than actually give you a proper guide, so you should probably not give up your usual travel guide just yet.
Sherpa might just be a little bit of travel inspiration right now, but the team behind it has big plans. As Aaron explains, "Eventually, every photo you see on Sherpa will be bookable, and you'll be able to search for trending hotels, or book the amazing off-the-beaten path trip that a travel photographer you follow has gone on. As the platform grows, we'll monetize these bookings just like an online travel agency does."
Looking for some inspiration You can get Sherpa for free on the Apple App Store.
---
You might also like
---
More from Reviews
---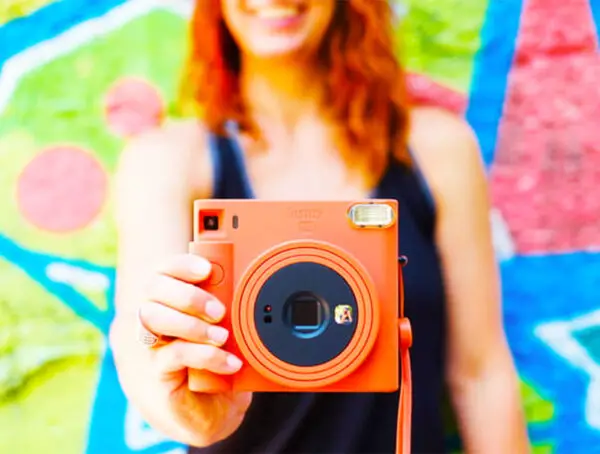 Fujifilm is making shooting analog instant-film easy and highly pleasurable with the new Instax Square SQ1.