Selfies are everywhere! And although they've been around for a long long time (first mention was around 2004), they've suddenly turned into the latest, hottest internet craze – already dubbed the first meme of 2014 – and I don't know why.
Like we need any other ways to prove our narcissism to everyone we know (or don't, for that matter)… Selfies at funerals, selfie apps, selfie olympics, extreme selfless,  twipping, duckfaces, they're all there and the list goes on and on! A selfie is not sophisticated in any way or difficult to create as it's basically only a picture you take of yourself… in the bathroom usually (the rules of @selfieolympics state that a bathroom is necessary, as is a prop of some kind), but other places will do the trick (funerals for example).
It's just one of those things I guess… Like the Harlem Shake, one of the most talked about internet sensations in 2013. Personally, I found it it quite banal, but "whatever floats your boat", right?
Take a good long look at the infographic from izzigadgets.com… it contains everything you should know about 2014's latest craze:
So when will you take your next Selfie?
Related Stories:
You might also like
---
More from Social Fun
---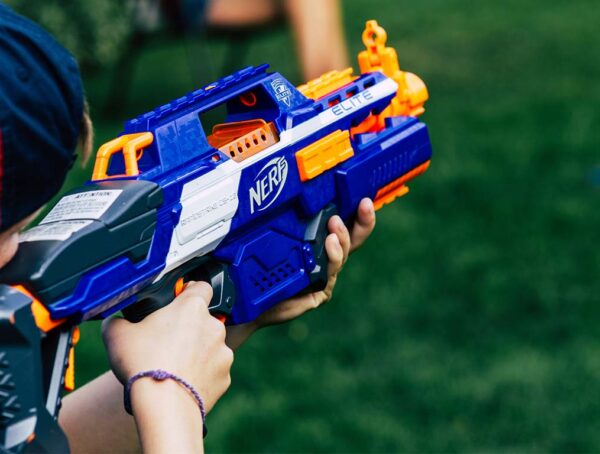 Most people have probably grown out of their Nerf obsession; if you haven't, you could become the new NERF Chief …