Facebook and Google has been asked by Seattle's election authority to disclose the people or organisations that have bought political ads on their platforms. 
Buying ads on social networks for political reasons is really easy, and recent situations (i.e. Russia's involvement in the U.S presidential elections in 2016) have revealed the unregulated nature of these ads on the Internet. One city will not stand standing for it. Seattle – through its election authority – is working to get Facebook and Google to disclose information about who buys election ads – and specifically, who bought election ads during the city's last local elections.
The authority cites a Seattle city law from 1977 requiring disclosure of this information, and it seems both Facebook and Google are far from meeting their obligations. Wayne Barnett, executive director of the Seattle Ethics and Elections Commission explains that Facebook must now comply, or face penalties up to $5,000 per advertising buy.
Facebook has allegedly sent the commission some data in response, but Barnett has said that it isn't enough. The commission requires exact ad spend numbers, copies of the ads themselves, and who they targeted. Google on the other hand has asked for further time. It is unclear if it will be given it.
Legislation has been slow to change and to extend the federal government's rules on political advertising – to include the Internet – but tech companies are collaborating with the the authorities to a certain degree to disclose data voluntarily. Facebook CEO Mark Zuckerberg has also said that the company will "create a new standard for transparency in online political ads."
In any case, while the law at the heart of Facebook and Google's troubles with the city of Seattle is an old one, it is unlikely that the tech companies will kick up much of a fuss about its enforcement, in light of recent revelations. Other U.S. cities or states have not moved in a similar direction so far, but we expect this to change. What we can also start to expect is a change in the way that political advertising is carried out on the Internet.
---
You might also like
---
More from Facebook
---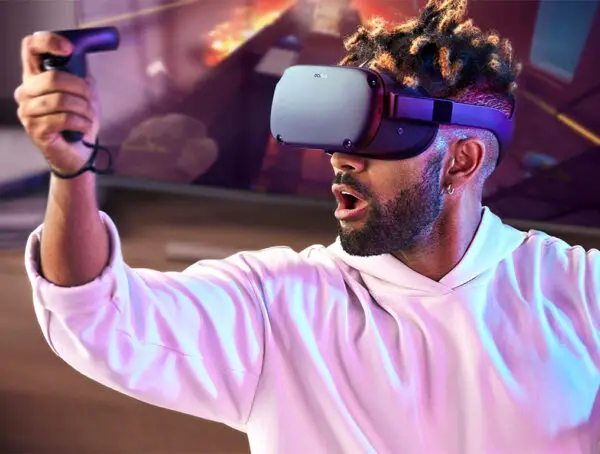 As VR content expands beyond gaming, Facebook is bringing support for subscriptions on the Oculus Quest platform.