Gone are the days that app users need to remember passwords to access apps. Well, with Twitter Digits that is. Because with Digits, users can login to their apps without their password. In fact they don't even need an email account. All they need is a phone number, and we all know how easy that is to get.
Digits was announced as part of Twitter Fabric, a developer toolkit that helps developers build better and more lucrative apps, and is available to any developer as of October 22 in 28 languages and 216 countries.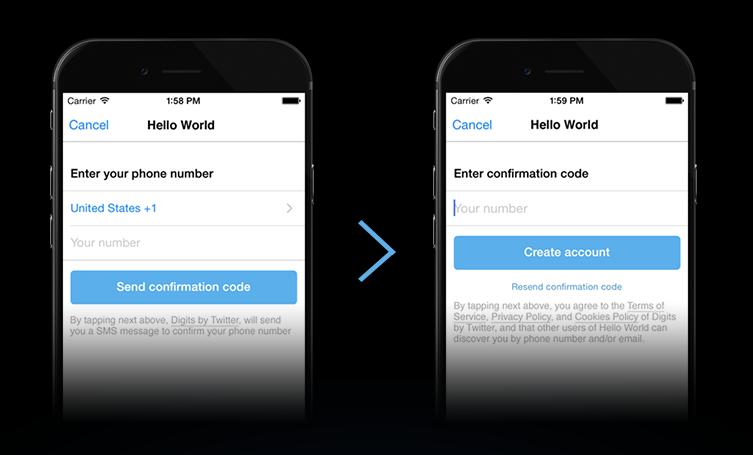 It makes logging into apps a lot easier than before and sidelines social login, opening up apps to a whole new group of people – this in developing markets for example – where not everyone can own a computer. Smartphones are much more widely used and affordable, so it makes sense to tie login information with a phone number.
With Digits, you can quickly authenticate real users without the log in being a barrier – the case before. Users might not want to share personal information and now all they have to do is give you their phone number, their home country and a one-time password to authenticate. Simple, fast, non-intrusive. Great news for developers who want to maximise the pool of prospective users who need to log in to use their application! Great news for users who just want an easier way to log in.
Related Stories:
You might also like
---
More from Other Platforms
---
New Instagram Live Rooms let you go Live on the platform with up to three people at a time.