Just when you thought that Santa Claus is not a real person, you bump on him on LinkedIn. And not only does he have an impeccable profile, full of recommendations and endorsements, but it looks like he's recruiting as well.
This year, NSPCC, a leading children's charity fighting to end child abuse in the UK and Channel Islands, found a fun and effective way to promote its 'Letter from Santa' Program. In this program people from all around the world ask Santa from their personalised letter for a £5 donation. You can request a letter from Santa by visiting nspcc.org.uk/santa or calling 0845 839 9304 before 15 December.
In his LinkedIn profile, Santa states that he has a PhD in Christmas cheer from North Pole University. As we read in his executive summary:
[quote]"Mrs Claus is always encouraging me to embrace technology to ease my workload – last year I installed a satnav on my sleigh, and now I'm trying LinkedIn. I usually advertise for elves in The Lapland Chronicle, but this year I'm embracing snow-cial media."[/quote]
As holiday season begins in a few weeks, it is expected that it will be the busiest in the history of NSPCC. For this reason, Santa is gearing up early and wants to recruit "some little helpers" to assist him in writing all of his letters to children across the globe. We're pretty sure that the recruiting process will include naughty-or-nice personality tests.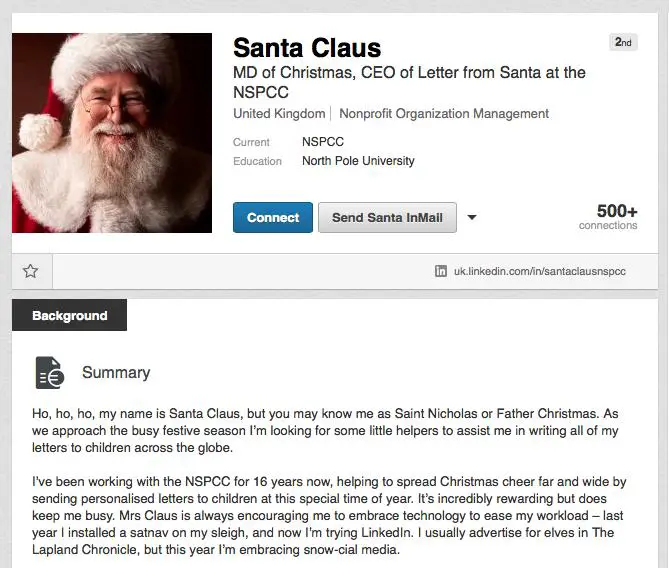 How do you find this campaign?
Related Stories:
You might also like
---
More from LinkedIn
---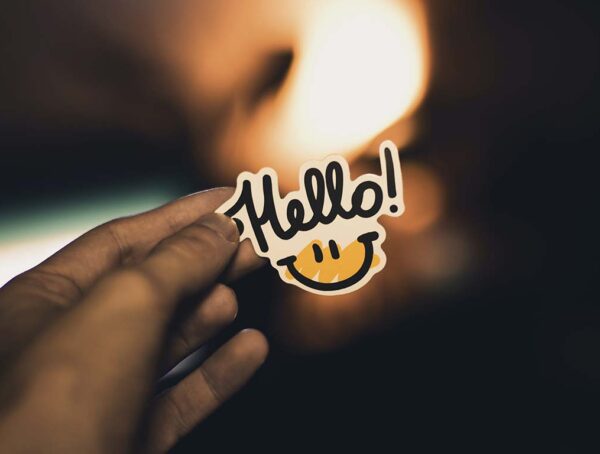 LinkedIn is introducing a new video Cover Story feature, creator mode, and more to help members create more expressive and …