Ryan Reynolds, star and Gin investor, revealed his marketing secret while on The Tonight Show Starring Jimmy Fallon last Tuesday: Snarky, yet super creative, OOO emails.
Ryan Reynolds is a star. But the actor also turned investor and business owner when he acquired a majority in Aviation Gin. That's gold for any business, as stardom is a definite advantage when it comes to marketing a brand.
But that's not the only thing that Ryan does for Aviation Gin's marketing. He shares his email address at every opportunity he gets. In fact, he just shared it on national television, during one of the most watched TV shows in America: The Tonight Show Starring Jimmy Fallon. Over 20,000 emails reached his inbox that night.
There is just one problem. Ryan is never at his desk. In fact, he doesn't even have a desk. And there lies the marketing gold. Ryan loves a good snarky OOO email response. And everyone who is emailing him gets one. Try it for yourself, his email is Ryan@AviationGin.com.
Ryan's OOO emails are so popular they have not only helped capture consumers' attention, they have also driven the interest of many retailers and restaurants looking to carry the gin. As you know, it's always a supply and demand thing.
Andrew T. Chrisomalis, CEO of Aviation Gin parent company Davos Brands, told Adweek:
"Great marketing is simple. The best marketing is also real and personal. Ryan's OOO emails are just that—and vintage him: self-aware, super clever and of the moment. They are his voice and have become a conversation—and an IT problem! And they have caught the attention of our business customers, restaurant/bar owners and retailers alike, as well as Aviation consumers."
Here are two examples of Ryan Reynolds' OOO emails: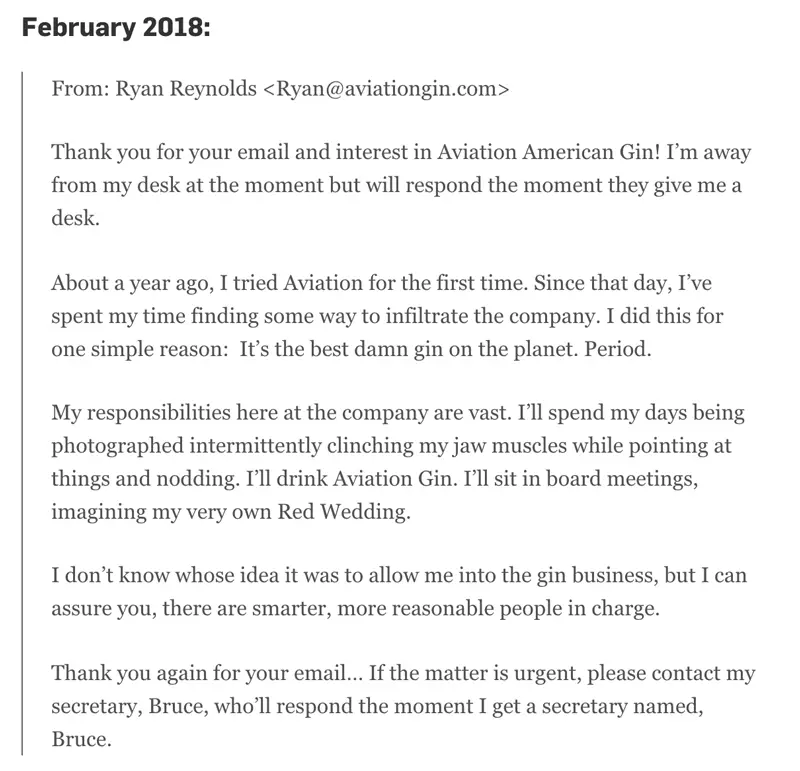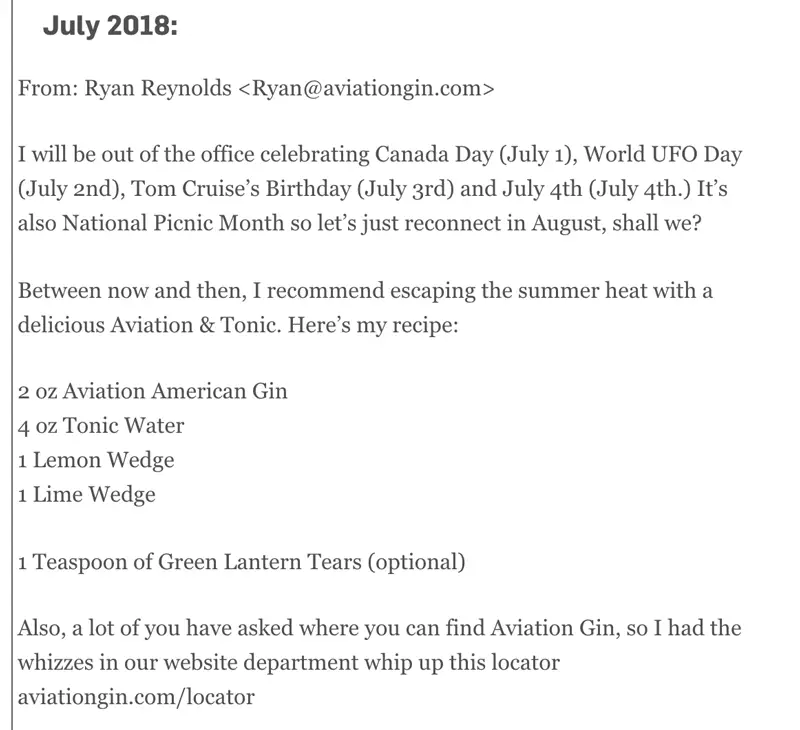 ---
You might also like
---
More from Social Fun
---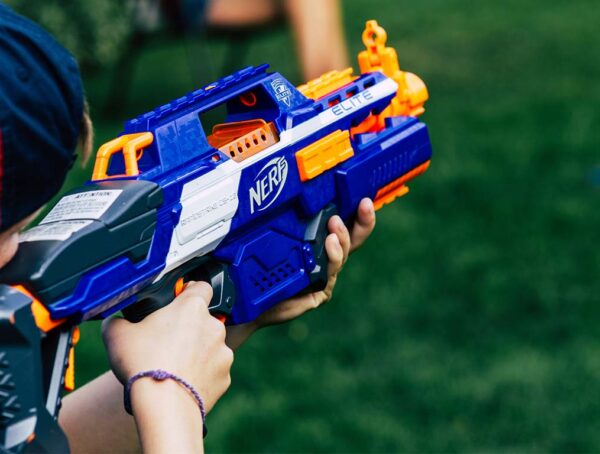 Most people have probably grown out of their Nerf obsession; if you haven't, you could become the new NERF Chief …