Facebook has decided to withdraw its not so famous app, Facebook Poke. If you haven't ever heard of it, then you are not the only one. In fact, this is probably the reason why the social network is stopping the development of the mobile app – its lack of engagement among users.
Not all attempts are successful and, in this particular case, Facebook deviated from its standard strategy. Instead of making the app obligatory for the users (see Messenger) it secretly launched it and supported it. For those not familiar with its functionality, Facebook Poke offered the opportunity to users to create their own "pokes" which included images, videos and texts. Each poke lasted for up to 10 seconds.
Sounds familiar? You have it right. Poke was basically a clone of Snapchat. The only difference was that the first one was launched after the latter. And while Snapchat lives days of glory, Facebook had been really secretive with Poke's usage stats – and now its discontinuation.
The only moderate success the app enjoyed was during 2012's vacations among members of the Zuckerberg family. Back then, the photo of the Zuckerberg family reacting to "pokes" and posted by Vox Media Director of Marketing Callie Schweitzer, caused some significant controversy, with complaints filed against the publisher of the picture.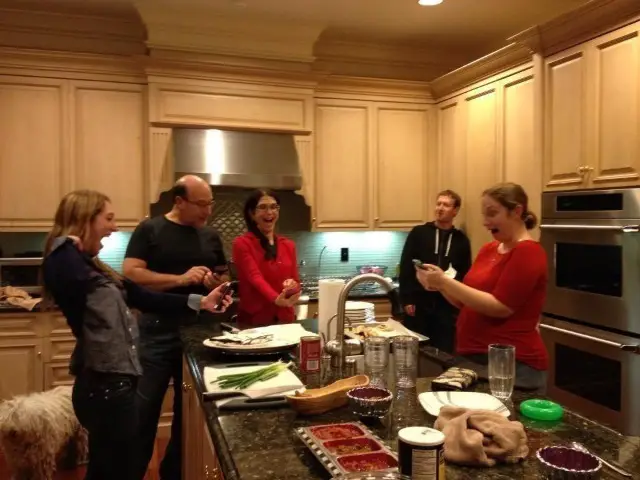 If you still love Pokes, you can still continue to use them, only on Desktop version – the old, classic way.
So, what will Facebook's next steps be?
Related Stories:
You might also like
---
More from Facebook
---
Facebook New Product Experimental team has announced a new app built to help aspiring rappers create and share their work.