Instagram is one of the fastest growing social platform out there, but despite being a real "mobile" platform, Instagram is yet to propose an iPad app.
Several developers have jumped into the opportunity, but one of them really caught our attention. Meet Retro, the Instagram viewer app for iPad.
Retro was recently revamped and it is now one of the best viewers for both casual and power Instagram users. Retro is developed by Tiny Whale, a bootstrapped Singaporean startup.
Here is a short introductory video:
Retro offers 3 viewing modes: a single column mode which is very similar to Instagram's own newsfeed, a grid mode, and finally a mosaic (cascade) mode which will remind users of what Pinterest offers.
Retro was designed with users in mind and makes it as easy as possible to switch between different viewing modes as well as multiple accounts (available on the premium version) with intuitive gestures. For example, you can pull down a pop-up window or photo viewer to close it or swipe left and right to go back and forth between pics.
Retro designer, Louis Nguyen explained:
[quote]We feel that other Instagram apps on the App Store don't take into account different use cases that users might have and fail to utilize all the real estate the iPad screen has to offer.[/quote]
Retro in a nutshell
– Multiple viewing mode: column, grid, mosaic
– Multiple Instagram account support
– Retro is the only Instagram iPad app that supports notifications
– Discovery mode: curated lists of celebrities, interesting personae and famous destination
– Night theme: specially designed theme for night browsing
Find out more on the official website for Retro: retroapp.net
If we needed to add more to convince you to try Retro, here it is: the app is 100% FREE
So what do you think of Retro?
➙ Download Retro from the Apple store: Retro for Instagram
Related Stories:
Gain exposure
for your social app by asking us to write a review about it.
Find out how
.
You might also like
---
More from Reviews
---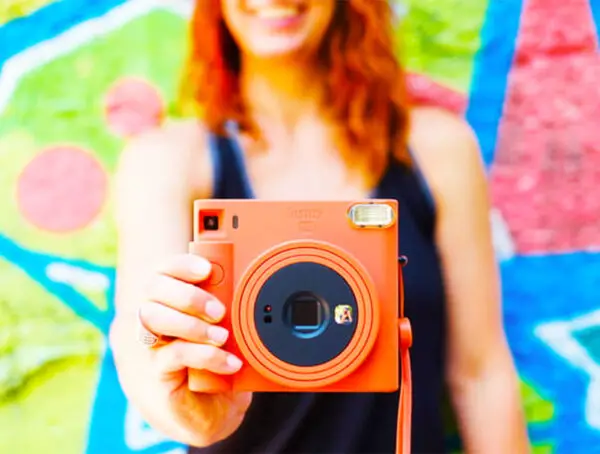 Fujifilm is making shooting analog instant-film easy and highly pleasurable with the new Instax Square SQ1.