As a social media marketer, you probably said goodbye to innocence a long time ago. Nowadays, the NewsFeed is a social pool of statistics, behavioral science, time-noting and wild guessing – likes have become the tip of an iceberg that hides reasons, explanations, proof and statistics – pictures are colors, tools of mass media. Time is crucial. Flow is of the essence. You tilt your head to observe the content from a different angle, share and skim through posts without reading. You even like pages in the name of science and marketing. You don't even pay attention to your friends.
You forgot why people still use Facebook.
Hint: You also share content without reading it.
I personally plead guilty to all charges.
The other day, I found myself in a cafe, pretending to listen to friends chattering over scores and politics while I was observing the dwellers, the comings and goings, silently contemplating and guessing their interests and their behavior. Most of the faces were lighted by a blueish aura emitting from precarious little flashing devices on their hands. The majority presented the symptom.
But why? Why do we act and behave like that?
The Basic Constant
Fundamental as these questions might seem, but contemplating on the when, how, what and who is simply pointless if you never take into consideration the most important factor of social media. There is only one constant that drives the masses on social media, from their online interactions to the contests they choose to enter. That singular constant is what will drive your engagement, promote your content and increase your likes.
But first, you need to answer it.
Why would they share that?
Why would they comment on that? Why did they like that? Why did the pay attention to this? Why did they enter the contest? Why did they like the page? Why did they engage?
Harnessing the power of 'why' will help you understand your audience. You will be able to see what people actually want, by answering the most fundamental question in human nature (also known as indefinite).
Discovering the reason or underlying element behind an action or thought will help you determine the nature of other, albeit secondary, but still important questions.
[quote float="left"]Being able to answer the 'why' behind an action is crucial to your secondary objectives.[/quote]
Understanding 'why' pictures are shared the most will lead you to 'why' people choose to share pictures the most, 'why' they share these kind of pictures more than others and so on, slowly but effectively unraveling a web of actions and reactions that will substantially increase, exponentially I dare say, the effectiveness of your marketing on social media.
By returning to the fundamental basic premises of 'why' people choose to socialize and use social media, 'why' they choose to do it this way or that, you will steadily get back to the simplicity that requires originality, ease and smoothness. Trying to come up with the perfect caption and picture (or the best possible ones) can become a very natural process that will produce effective results only if you return back to the simple basics.
Why would you like that post? Why would you comment on it? Why would you consider it funny?
Remembering the time when you used Facebook as your personal platform and not as a tool, will help you understand why your audience uses Facebook and therefore 'why' they choose to interact with you and 'why' this way or the other, ultimately helping you determine what to use, when to use it, who should see it and where.
There is no arguing that the most successful brands on social media are also the ones that feel more personal, more authentic. They always seem to care more about sharing a story, rather than promoting their brand, which is to say, a false-positive assumption.
They do. They just target your subconscious, instead.
Simon Sinek is a firm believer that the answer to a 'why' comes from emotion, not logic. According to his opinion, with which I wholeheartedly agree with, the reasons that drive people to support causes, ideas and products are emotional – logic does not drive our instinct of survival, nor our passions, nor our beliefs. This video, one of Simon's TED talks, will help you understand why it's more important to chase emotion and not base yourself on logic when it comes to marketing and in our case, social media – through posts, contests, photos, calls to action and so forth.
Social media marketing's goal is to promote brands, products, people and ideas.
However, Facebook began as an exclusive social networking site for Harvard students. It worked its first year by helping college students gossip about their fellow classmates, post drunk party photos and brag on certificates, relationships and holidays.
Then it became our online platform to extent our physical world into the digital.
Throughout the years, socializing online became easier, more fun, more interactive. Digital relationships offered a multitude of advancements and features, such as the anonymity presented by the comfort of staying in your home, that real life – our physical world – cannot. But basically, online interaction pretty much follows the same rules as the physical one.
Consider it: you are trying to advertise in a club. Noise, colors, sweat and all.
Related Stories:
You might also like
---
More from Facebook
---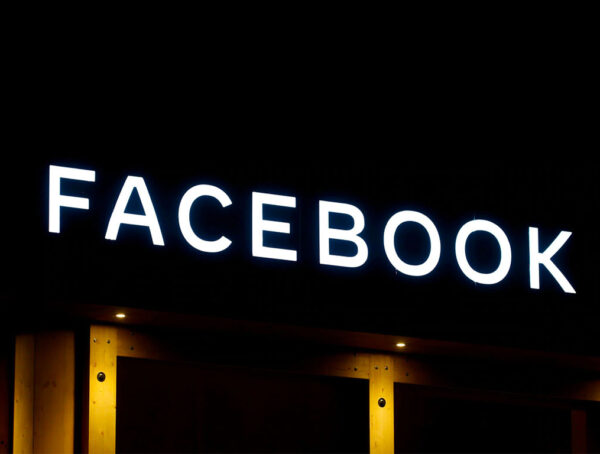 Facebook is to begin testing a new brand safety options, including new Facebook Ads topic exclusion controls for a small …