Meet Studio Output, a creative branding agency based in London with a keen eye for the future of social media. What Studio Output want to emphasise is the impact that design could have, on improving mental health in young adults on social media.
Before we get started, let's talk numbers. According to the Royal Society for Public Health, over the past 25 years, anxiety and depression in young adults under the age of 25 has increased 70%.
Why? One of the reasons research suggests, is the heavy use of social media. In fact, Cyberpsychology research by Hugues Sampasa-Kanyinga and Rosamund F. Lewis, uncovered that young adults under the age of 25 who spend more than 2 hours a day on social media platforms such as Facebook, Twitter or Instagram – are more likely to report poor mental health, including psychological distress (symptoms of anxiety and depression).*
What About These Platforms Makes Them So Detrimental?
FOMO also know as the 'Fear of Missing Out'.
Think about it. Scrolling through social media you are served content after content; from your friends' weddings to parties, vacations, babies, and the latest trends, services or products. How do we cope? Well, it turns out that young adults under 25 rarely can; hence the uptick in anxiety, depression, and FOMO in the UK, amongst young adults.
But… It's not all bad.
According to Studio Output's Strategy Director, David McDougall: '…social media can be incredibly valuable in helping us form identities and express ourselves, and build stronger relationships with our closest friends…' (Sarah Dawood).
On the positive front, platforms like Facebook are starting to really crack down, and find solutions to problems such as cyberbullying and fake news. According to Studio Output, elements of design and new features could very well help that.
So what is Studio Output looking to change?
They think the reworking of social media platforms like Facebook and Instagram could have a positive effect, and alleviate some of this stress and anxiety. But they aren't just talking "one change." They have EIGHT concepts for social media platforms to consider; each highlighting a different function.
And the eight concepts?
For starters, what would a 'positive' feed algorithm of the future look like? Well, that's concept number one! Say 'hello' to the mindful algorithm.
Concept two is based on the idea of intelligent coaching. This concept will remind you to shut off from time to time. Whether that's when you are going to bed, or just need a social media break, you can put not just your phone, but your social media in quiet or night mode, including your notifications.
Concept three is the profile health; centered on the content you are putting out onto channels. This concept aims to showcase whether or not what you are putting out there is healthy for your mind, body, and soul. Keeping your best interests at heart; your psychological health.
Concept four is the inner circle concept. Although not that new, it would enable you to see and add various friends to your 'inner circle,' making their content a priority in your News Feed courtesy of your personalised algorithm.
Concept five showcases smart notifications that would pick up on your regular activity, notifications, and inner circle content, and notify you of them first – giving your contact with the platform a purpose.
Concept six is centred on social media activity tracking. Ever wonder how much time you actually spend on various platforms? Or how focused you are as a result of that time spent? This feature would enable you to learn all about how your body is being affected by your use of social media, and what you may or may not need to do to get your focus back on track.
Concept seven is a great way to escape the noise. This concept is called free your focus. It was conceptualised with the idea that your addiction to social media could be stopping you from doing other things. Therefore, it would take your interests and turn them into actionable activities that enable you to escape the content overload- even for just a minute.
The final concept, concept eight, is pretty straightforward. It is the culmination of all of the above to create a safe feed that puts you in charge of not just your phone and your features, but your mental health with mindful settings!
For more, check out how these can come to life courtesy of Design Week UK here.
While there are no immediate plans to set any of the above in motion, they will continue to showcase their concepts to the various platforms, in hopes of making a positive impact.
*Sources: Sampasa-Kanyinga Hugues and Lewis Rosamund F.. Cyberpsychology, Behavior, and Social Networking. July 2015, 18(7): 380-385. doi:10.1089/cyber.2015.0055.
---
You might also like
---
More from Experts Talk
---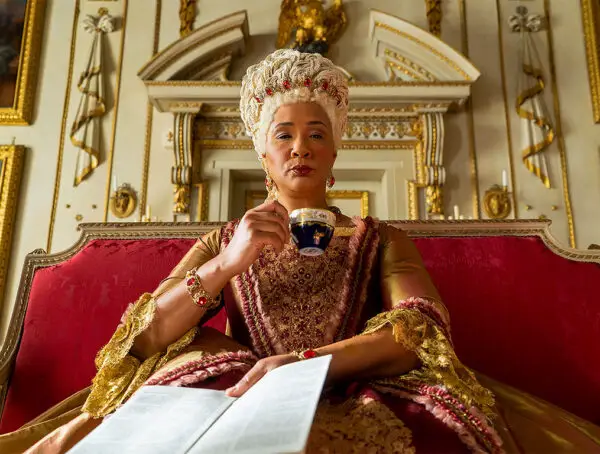 A new musical could soon come to life on TikTok, WhatsApp users are flocking to Signal and Fiverr will run …