In an age when attention is in short supply, there is one often-overlooked medium that is still holding up: podcasts. And several recent studies have derived insightful facts and stats about them.
Is podcasting an integral part of your marketing strategy? If not, you might want to at least consider it. Not everyone has the time to sit down and read a lengthy blog post, or study the latest marketing report. That's the reason why podcasts come handy: they can be consumed on-the-go, and be played at any time.
According to recent findings from LinkedIn, more than a third of its members (35%) regularly tune in to podcasts. Younger age groups, those also a lot more  comfortable with using digital media, are reportedly the most active podcasts listeners: 42% of those surveyed listen to podcasts.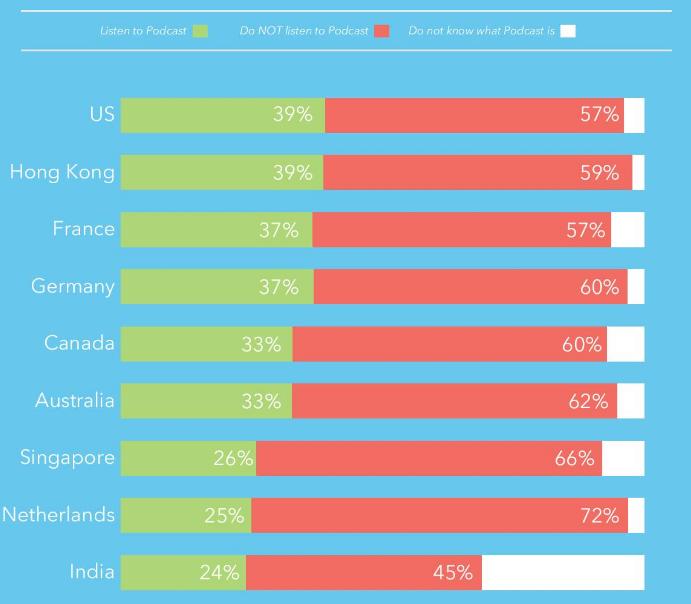 Share of LinkedIn members who listen to podcast  by country 
The study also highlighted discrepancies between countries. In Hong-Kong and the US, LinkedIn members seem to be the most avid podcast listeners, whereas fewer than one-in-four users listen to podcasts in India. Absent from the chart above, the UK ranked at 31% of active users – keeping in mind that LinkedIn celebrated 20 million users there earlier this year. Can you believe that over 6 million Brits listen to podcasts?
Podcasts also reach out to the C-suite, and if you're a B2B marketer they are the ones you want to talk to. People in senior roles are more likely to listen: 44% versus 36% for their less senior colleagues. Podcasts have also been found to generate ROI. Back in September, The Interactive Advertising Bureau and Edison Research revealed a suite of stats that will certainly raise eyebrows.

Credit: IAB & Edison Research
As per the report, 65% of podcast listeners said that audio promos increased their purchase intent. 45% of those surveyed, said they were more likely to visit an advertiser's website following a plug in a podcast, and another 42% of listeners said they would consider a product or brand featured in a podcast.
It seems as though podcasts are not only great to reach a wide audience, but they also help conversions. And when you think about it, it's easy to understand why. Podcasts are a prime medium to provide exclusive content in a conversational way, creating the conditions for listeners to be more receptive to ads.
This sounds too good to be true… so what's the catch? Yes, there is one.
Contrary to other content forms, podcasts do not feed marketers with a lot of data. While the number of downloads or plays gives a good indication of how successful it is, podcast producers have no way to determine the time spent listening, nor can they nudge listeners to click on links while the audio is playing.
Are you a regular podcast listeners? Do you have your own podcast? Let us know your experience in the comments!
---
You might also like
---
More from Experts Talk
---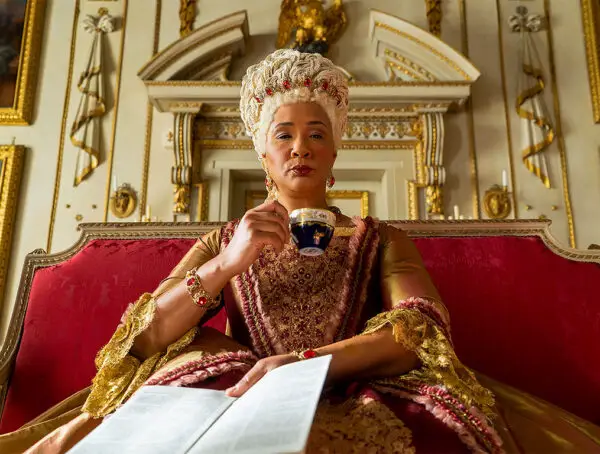 A new musical could soon come to life on TikTok, WhatsApp users are flocking to Signal and Fiverr will run …