For the past few days you've probably noticed that Facebook has gotten really colourful – at least people's profile images have. This, following the US Supreme Court's decision to turn same-sex marriage into a constitutional right.
Millions of users across the globe celebrated the decision, by adding a rainbow-colored overlay on their profile pics. Now, some say that this is just another one of Facebook's social experiments. Well, is it?
If you look at the facts, Facebook can tell a lot about each of its users – anything from their general interests and music preferences, to their voting habits even. That, plus the fact that Facebook engineers have done this kind of thing before, and that it is a lot more interesting and useful to be able to now understand how Facebook enables social movements and how it could contribute to social change.
It was in March of 2015 that Facebook actually published a paper titled "The Diffusion of Support in an Online Social Movement,". Written by Stanford Ph.D. candidate Bogdan State, and Facebook data scientist Lada Adamic, the paper looked at and analyzed predictors of marriage equality preference when everyone was adding the "equals" sign as a profile picture back in 2013. This was an attempt to understand whether people can organise online and how their activity can affect social movements on social media.
If you like our stories, there is an easy way to stay updated:
Follow @wersm
For many years it has been clear though that citizens have been using their profile images to support protest movements. This has of course happened on both Facebook and Twitter on several occasions. Where many would dismiss this behaviour as "slacktivism", it is actually not. The person who changes their profile image might take a risk for identifying with a certain group or cause. In itself, this is an act of support that takes courage on his or her part.
If you like our stories, there is an easy way to stay updated:
Follow @wersm
In any case, Facebook has denied that the latest is in any way shape or form an "experiment", so the answer is no – Rainbow profile images are not an experiment. However, we can see how the results of this social movement can be fed into it's current research on this issue. Sometimes, Facebook doesn't have to organise it's own experiment… sometimes they just happen.
---
You might also like
---
More from Facebook
---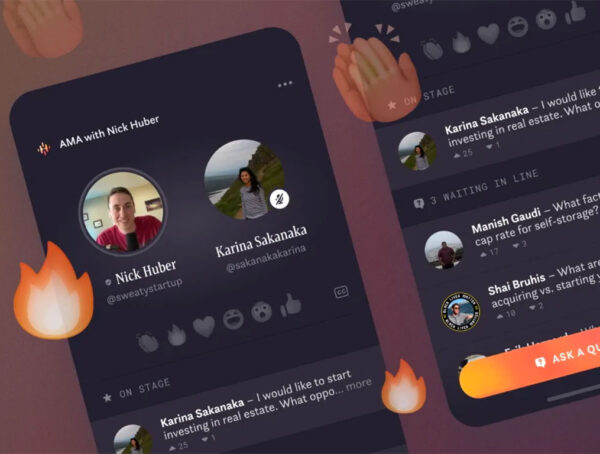 Facebook Hotline is a slightly different take on Clubhouse that puts more power in the hands of attendees who can …