Bannersnack ran a $2,500 experiment to find out whether Quora ads or Reddit ads are better at getting impressions, clicks, and driving conversions. Here are the results.
Online advertising has become more competitive than ever, especially on popular social media platforms such as Facebook, Instagram, or LinkedIn. Companies need big budgets to run ad campaigns that will bring them satisfying results.
Despite all this, there are some platforms out there that are not incredibly popular among marketers and online advertisers. I'm referring to Quora and Reddit. Bannersnack conducted a $2,500 experiment to find out which one is better to run paid ads.
What Are The Main Advantages of Advertising on Reddit
Reddit is an online platform with over 130.000 subreddits (subsidiary threads or categories that allow users to focus on specific interests or topics). In April 2019, it managed to attract more than 1.5 billion visitors, so it's not called "the front page of the internet" for nothing. Reddit is one of the world's most popular websites.
Why we decided to advertise on Reddit
Low costs. The competition is not that high on Reddit, so the costs are lower compared to other social media platforms.
Ability to target a niche audience. Subreddits have very engaged and influential members so you can easily target them according to a specific topic.
Engaged community. People share and discuss ideas on Reddit, so it's more likely to receive feedback on an ad campaign in terms of an upvote, downvote, or comment.
The methodology we used for our Reddit Ads campaign
First off, our campaign objective was conversions. The banner generator and animated banners were the two main ad groups we created. To target our audience, we chose to go for subreddits, which means that our ad appeared to users who recently interacted with, or are subscribed to, one. The two main subreddits that we wanted to target are digital marketing and PPC.
Here's how the two ads looked like on Reddit.


The main advantages of advertising on Quora
Quora is probably the most popular Q&A platform on the internet, where people can also upvote or downvote other people's questions and answers. The site has now more than 300 million unique visitors per month. Despite this high amount of traffic, it's not a common online advertising platform. However, we've discovered a few benefits of running an ad campaign there.
More precise targeting. Aside from targeting people based on demographics, on Quora, you can also show your ad to those looking for a specific answer.
Ability to attract organic traffic. Quora is a high-authority site with many pages that rank on the first page of search results for various terms. This means that many people can discover you by simply doing a Google search.
Ability to influence the consideration phase of the buying process. Most people who browse Quora do so during their "research phase" of buying a product or a service. That said, it represents an excellent opportunity for you to target them and influence their consideration process.
The methodology we used for the Quora Ads campaign
Similar to Reddit, our campaign objective was conversions. When we created the ad group, we decided to target people according to topics, questions, keywords, and audience. The ads were optimized for purchase because we wanted to maximize user conversions. The ad format we went for was an image ad, of course.
Here's how the two ads looked like on Quora.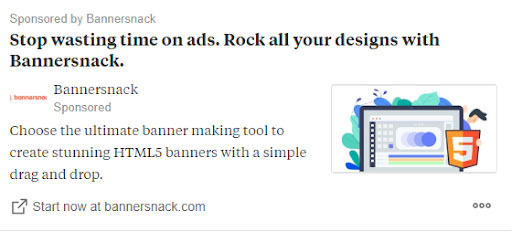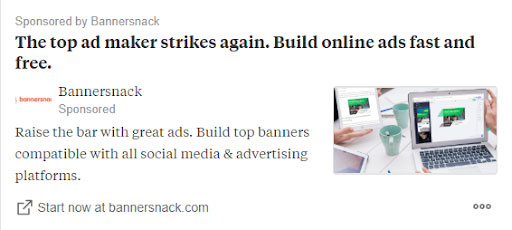 The Results
When it comes to impressions, the Banner Generator ad created for Reddit had 7x more impressions than the one created for Quora. Despite this, the ad for Quora had a higher number of clicks.
One thing we also want to mention is the fact that on Reddit, all the ads ran only on desktop. That's because we stopped targeting mobile devices since May 2018. As a side note, this has not negatively affected our conversion rate.
Google Analytics showed us that for Quora, almost all of the clicks and impressions came from mobile devices. Even though the Quora ads received the highest amount of clicks, Reddit still wins when it comes to sales.
We also looked at the countries from where people registered as Bannersnack users. For Reddit, the top five countries are Canada, Australia, United States, South Africa, and Germany. For Quora, the top countries are South Africa, Turkey, United States, United Kingdom, and Spain.
On both platforms, the ads performed best on desktop, which we can attribute to the fact that our online design tool does not have a mobile app yet. The ads created for Reddit had a CTR of 0.358% (the one for the digital marketing subreddit) and 0.204% (for the PPC subreddit), while the CPC was $0.30 and $0.36. The Reddit ad campaign had a total of three transactions.
The ad created for Quora about HTML5 ads had a CTR of 0.91%, CPC $0.26, and two purchases. The second ad that targeted topics such as online advertising and display advertising had a CTR of 0.96%, the CPC was $0.34, and we had one purchase.
How to optimize Reddit Ads campaigns
Here are a few conclusions we came up with after running these campaigns on Reddit:
1. Create headlines that don't have more than 120 characters;
2. Try to use headline phrases such as: "how do you," "what are the," "are the best," "social media marketing," "what are your," "I have," "to get a," of the best;
3. Run the ad campaign using a business account, not your personal one;
4. Create the copy by making it specific to Reddit and avoid copy and pasting it from campaigns that you run on other platforms;
5. Change the visuals every few weeks.
How to optimize Quora Ads campaigns
1. Separate the campaigns and the ad sets, so it's easier to analyze how they performed;
2. Phrase the headline in the form of a question;
3. Increasing the bid can lead to winning more auctions.
Conclusions
If you want to target niche communities, then Reddit and Quora are definitely two channels to focus your online advertising efforts on. As of right now, the competition is lower compared to other platforms, so it's worth testing it out. We hope our takeaways and experience will motivate you to go ahead and try something different.
Check out the infographic of the experiment here.
---
You might also like
---
More from Experts Talk
---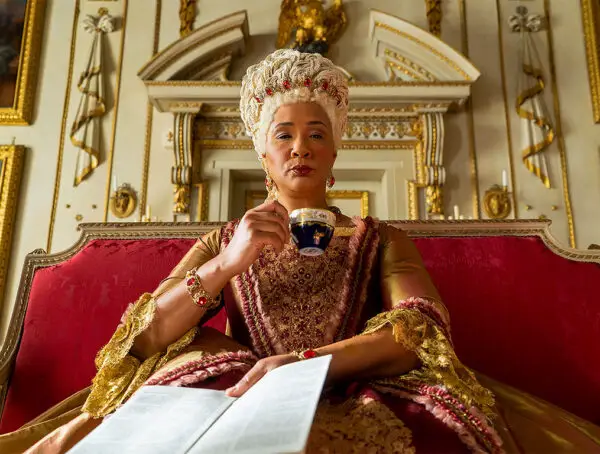 A new musical could soon come to life on TikTok, WhatsApp users are flocking to Signal and Fiverr will run …