There is one thing most social media managers regularly choose – or forget – to make use of on Facebook: Dark posts – or "unpublished" posts, named this way because although they are published on Facebook, they do not appear on your Page, but only on the newsfeed of people you choose through targeting.
I hear you already: why would I want to publish something that will not be seen on my Page? Well, first of all, you should not care that much because only 6% of your fans actually visit your page, the rest see your updates through their newsfeed. But the main reason why you will want to use "dark posts" on Facebook, is because they allow you to try different variations of your message and target different types of users.
A "dark" post – or unpublished post – is very much like any other post on Facebook. It can be a status update, a link share, a video or a photo. The difference is that a "dark" post is never really shared as an organic post but is only shown to targeted users as an ad.
Create And Publish A Dark Post
Let's start by telling you that everything that has to do with "dark" posts on Facebook, will be done via Power Editor (you'll need to use Google Chrome to access Power Editor).
If you like our stories, there is an easy way to stay updated:
Follow @wersm
As a side note, let me strongly advise you to always use Power Editor for all your ad campaigns on Facebook, it is just so much more powerful than the regular Ad manager (hence the name, Power Editor.)
So, to create a "dark" post on Facebook, start by following these simple steps:
Go to Power Editor
Create a new campaign – e.g. My Dark Posts
Then this where it becomes interesting; because many Facebook admins, even the great ones, do not know you can also manage pages from within Power Editor. Click on the dropdown menu, as seen on the screenshot below, and select "Manage Pages."
Select the page you want to create an unpublished post for and then click on "create post:"
Select if you are creating a status update, a link post, a photo or video and then write up your copy the very same way you would do for a regular post. Then click "submit". Note that this does not publish your dark post, it simply saves it as it is.  You will know that your post is unpublished (or "dark") because there will be a moon icon next to it in the list of posts.
Now all you have to do is promote it for it to be shown on the news feed of your targeted users. Select the campaign you have created earlier, set your targeting etc and voilà, your "dark" post is now being served to the people you chose to target.
Note: The Newsfeed ads you create via Power Editor are actually "dark" posts.
Find And Moderate Comments On A Dark Post
Right, now you know how to create "dark" posts on Facebook, and hopefully, you have understood why they are extremely useful for marketers. But there is a small "issue" with them: Because your Dark Post is "unpublished" you will not receive notifications on your page when someone likes, shares or leaves a comment on it.
The thing is, you still need to be able to follow what is happening on this post, especially if people are leaving comments. Otherwise, the post could lose its "marketing" value, right?
Well, worry not, there is a way to open dark posts to find and moderate comments left by users. This is where the "Manage Pages" feature of the Power Editor becomes really handy.
With "Manage Pages" you get the full list of posts that were created for your page. "Dark" posts are easy to identify because they have a "moon" next to them. Select the unpublished post you would like to check for comments and then, click on "View post on Page:"
This way, Facebook will show you the page within the newsfeed and you will have full access to the comments left by users. Click on them, like them and/or reply when necessary. Voilà!
If you like our stories, there is an easy way to stay updated:
Follow @wersm
Are you using "dark" posts on Facebook? Share your experience in the comments, thanks!
Related Stories:
You might also like
---
More from Facebook
---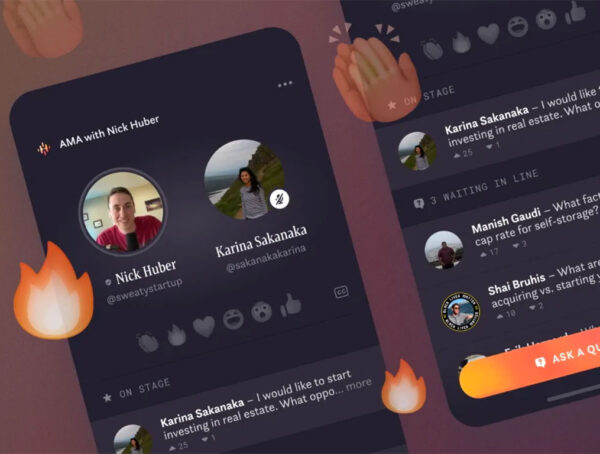 Facebook Hotline is a slightly different take on Clubhouse that puts more power in the hands of attendees who can …