Agencies and brands are facing more and more challenges on projects and their creative execution on social networks. And Facebook is imposing a new way to produce advertising assets. 
At the very core, there is a need to consider execution as a multidimensional bit of social currency. Furthermore, there is a need to think about the various contexts of consumption around this content, and a long-term perspective to make the asset valid, and/or relevant – whatever the cultural changes are.
Reason #1: Social Media Is Not 'A' Channel… But A Second Social Battery
Real life versus digital life has less of a clear distinction, both at the personal and business level. Whether it's love, credit score, or (obviously) recommendations, social media is turning into a sort of social battery, that people can decide to fully load, connect, disconnect, improve, or destroy.
On that matter, most of the popular social networks aren't "a channel" for the user, but at least "a companion" or an extension of oneself.
From display to social function
The consequence for the creative team, is therefore not to think of execution as an object to place 'on', but an element which should matter 'with' the consumer. Or in more pragmatic words: we don't create assets to display them, but to progressively provide a social function to users.
Reason #2: Social Media Ads Are First Made To Generate Excitement… To Come Back
In the traditional model, a brand first needs to build up awareness before hoping for some consideration from a small community. On social networks (Facebook mostly), brands first need to be well-known for something among a core community of engaged users – before reaching out to other circles.
Pay to play
This logic is also ignited in the Facebook experience for business: the company incites marketers to first boost existing posts to fans or friends of fans, before opening their more complex ad manager. At the very core of the selling proposition, is the logic that paid tactics give a chance to organic content to emerge.
It might sound scandalous for many marketers, but the logic can actually make sense in the long-term. Once the brand appears more often in the newsfeed of users, whether it's 'paid' or 'organic' content, it gives a tremendous advantage to the brand vs its competitors. At the end, it's not more cynical than mass marketing – it is just as complicated and unfair as traditional advertising. Except for the fact, that once your brand earns a relationship, it becomes a true capital in its mix.
Consequence #1: creative executions need to be fuelled with (the right) data in progress
Facebook and social media rely on people and numbers; when we say 'numbers', we don't talk about the classic audience analysis that media agencies can provide. We're talking about deeply analysing archives of posts, both from the brand, and its competitors, but also from clusters of people creating or sharing related interests.
[quote]Facebook is about data science and art coming together. If the ad is shit, it's still not going to work. It has to work in three seconds – and that's not a tech issue. That's because of how people are consuming content. People have shorter attention spans than goldfish these days, and it's still about creativity.[/quote]
Fergus O'Hare, Facebook APAC head of creative shop
Influencing the creative process
This comprehensive analysis, which can be enriched with tools like Watson or Dovetale, dig deep into the essence of creative execution i.e. which colours work the best? Are people keener to see two-thirds of a model's face or just the back (if you sell haircare products)? Do people relate more to real customers, or to celebrities, on Instagram? Are there moods that the brand is associated with?
From a brief to a pattern-in-progress
This set of data helps, not only in the brief, but also in the choice of patterns or content system. Once a "magic equation" is found – a balance between what people want and what the brand needs to convey – in comes a very exciting challenge: how a creative team can bring a community from point A (the status quo) to point B (a big ideal between the brand's best self and a community's latent expectation).
Data-driven patterns should not drive generic creative executions
A fundamental recommendation, is to avoid repeating the same kind of 'tricks' – a visual to fight the Monday Blues can work a few times, but after a while, people get bored. The 'pattern' should be more of a creative territory allowing a bubbling set of ideas than just a mechanical template.
[quote]Don't forget the brand personality side. But overdoing just brand personality without the product information can hurt you.[/quote]
Kartik Hosanagar, Wharton professor of operations, information and decisions
Consequence #2: Creative Platforms Are Not Obsolete: They Become Progressive Political Systems
To achieve this pattern, brands and agencies need to transform the creative platform into a system, which goes beyond the messages that ultimately need to be conveyed (and spread). A 'political system' is probably the closest analogy to what needs to be built: duties, and rights, but also key social momentums which allow the brand (and its "citizens") to create a potential shared culture and a potential sense of belonging.
In a political system, detractors are a key element of democracy and a normal attitude; a habit not so well-managed in social media as most 'negative comments' go through an escalation policy (therefore a coercive tactic) instead of assessing the value of it for the rest of the community!
From executions spread to the people, to social artifacts
In this political system, creative executions become enablers of this social vivarium, which will progressively allow users to not only understand, consume and somehow buy a product, but to give life to a social community which goes far beyond the initial brand. In other words, creative executions for social networks need to be portrayed in a progressive pattern, between:
Elements of the routine relationship management (how do you say 'hello' the Louis Vuitton way? How do you say 'thank you' the Nespresso way?)
Elements purely made to ease the sales (how do you properly direct interested users to the right 'last click' the NET-A-PORTER way?),
and elements made to celebrate the community for the sake of it!
Meme: the branded high five?
The best sign that a system works, is when a bunch of consumers are so fond of the brand that it tries to meme the brand communication materials. One of the best examples is probably the #MyCalvins trend on Instagram.
A large amount of user-generated content is a copy of the look and feel, positioning and traits of the iconic ad from 1981 with a teenage Brooke Shields, refuelled from a genius social media strategy. Sexist? Dépassé? That's a moral debate, but the fact that so many people decide to proactively replicate it shows the strength of it, especially months after the biggest investment.
Consequence #3: Progressive Ads
The consequence of this new role for advertising, is in the creative execution. Just to mention a few:
– On videos, Facebook recommends to "design for sound off but delight with sound on" which is admitting that an ad should stick to a wide diversity of micro-contexts for the user.
– Facebook incites the 'boost' of a post when a post is performing better than your average content, which means that on Facebook, an ad development is never 'finished' before its potential is fully tested.
– Ads can be embedded in a wide diversity of other medias (blogs, media sites etc.) which also means that the context of consumption can be radically different to the one you have on your Facebook News Feed.
– Ads and posts can be edited, which means that you can fully change the copy if you decide to.
This progressive ad revolution endeavours logics which are pretty close to the way a TV (or Netflix) series is built: a long-term scenario which goes far beyond the initial pitch, and whose characters and scenes can change depending on the reaction of people.
Who said advertising was dying?
"Fandom is widespread and deeply woven into the fabric of everyday life. Fandom gives us something to look forward to day-in and day-out, in ways big (special events like concerts, conventions, and season premieres) and small (checking daily news, connecting with other fans online, or watching a weekly episode)".
---
You might also like
---
More from Experts Talk
---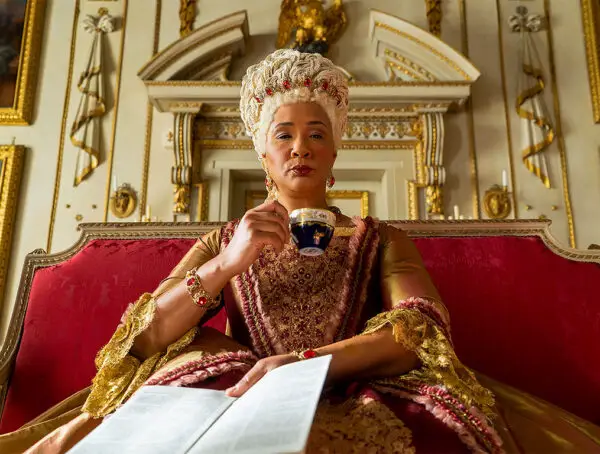 A new musical could soon come to life on TikTok, WhatsApp users are flocking to Signal and Fiverr will run …