Facebook may be breathing down Prisma's neck something terrible lately, but that doesn't seem to bother the little photo- and video- sharing app that much. Unfazed, it just started offering live video with real-time effects. On Facebook.
The latest update of Prisma on iOS gives certain iPhone users the ability to stream live on Facebook, but with real-time visual effects. Specifically, users who have the update on their iPhone 6s or iPhone 7, can now use the feature by tapping on the new "Live Stream" button that appears within the Prisma app. On the top-left hand corner there is a filter chooser, with eight filters that they can choose from and select.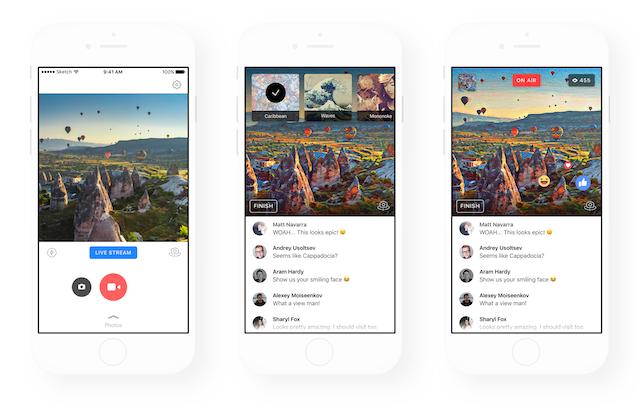 When the filter is set, users can then go lives by tapping the relevant button. Note though, that filters can be chosen before going live, or during the live session. There are some privacy settings to take note of. The updated app lets users go private, or change their live stream to be viewable to friends, friends of friends, or the general public.
When set at anything but private, users can see comments from viewers, but also the viewer count. Also, during a live stream, users can switch between the front and back cameras of their device. The "Finish" button ends a live stream. Well, there you have it. Has Prisma just outmanoeuvred Facebook on its own platform?
---
You might also like
---
More from Other Platforms
---
Instagram like counts, should we show them or hide them? Instagram cannot decide, so now they will ask us to …