The road to an impeccable LinkedIn profile, may be long and it may require lots of tweaking, but it's not impossible. The leading professional social network has over 270 million members, so the quest to stand out from the crowd is no easy job. Instead of giving up the battle, we present you with these small tips that they can help you improve your profile and increase your visibility.
Here's the list of small things that can make great difference:
1. Have a blog? Add a badge!
Do you like writing about your field of expertise? Then, why not match your professional authority with the chance to grow your network? Help visitors verify your skills with a complete professional profile, that includes everything; track record, publications, endorsements, recommendations, experience. The benefits are obvious. You get seen by people in your industry and broaden you circle. See some sample configurable buttons that you can add to your site here.
2. Show Your Work
We absolutely love this feature. Especially for those involved in the design industry (whether this is offline or online), LinkedIn offers you a chance to showcase part of your portfolio. This way, a recruiter can verify at once whether the data you provide are, indeed, the real ones. The steps to add media is the following:
– Go in "Edit Profile" mode on your profile page
– Right next to your job title (in the experience section), click the button next to "Edit".
– Choose either Upload File or Add Link (it will fetch the image automatically), add your project description and that's it.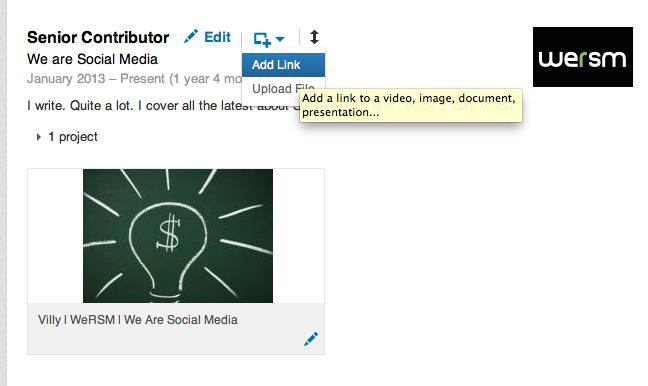 3. Rearrange Your Profile Sections
What parts of your profile are the strongest? Your experience? Your endorsements? Your recommendations? Don't be afraid to rearrange the order of your profile sections, if you think that it will reflect your true skills. For instance, if you're a writer, you may want to put your publications before your professional experience. Likewise, if you are a web developer you may want to demonstrate the projects in which you have participated. Take a moment to think about it and start recombining the pieces of the puzzle!
4. That Little Extra Tip
It's not just making your profile more presentable, it's also about generating some traffic and buzz for your work, right? If you contribute to or own a site, make sure you add it on your contact info. The trick here is to chose "Other" from the drop-down menu. This way, you can add a custom title to your website and attract more audience. Give it a try!

What are YOUR power tips?
Related Stories:
You might also like
---
More from Experts Talk
---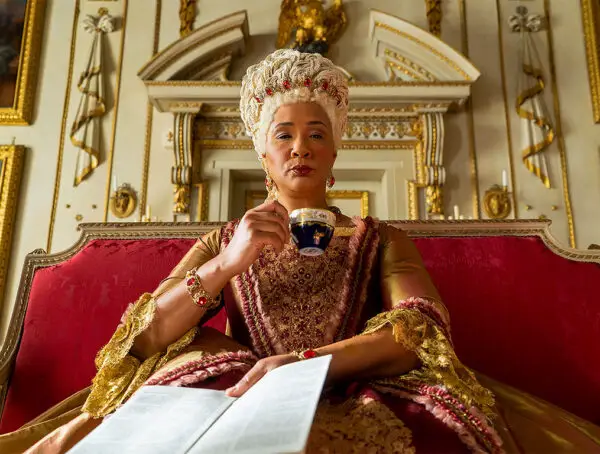 A new musical could soon come to life on TikTok, WhatsApp users are flocking to Signal and Fiverr will run …