Verizon may have a buyer for Tumblr after all. According to reports, Pornhub is "extremely interested" in acquiring the social networking site.
Back in 2017, Verizon took control of Tumblr when Yahoo was selling off all its assets (Yahoo had acquired Tumblr in 2013), and it's clear that Tumblr's potential has been wasted. The platform still currently hosts a community of over 465 million blogs with 172 billion posts, but I think you could agree that it could have been much more than that.
Whether the company didn't do enough, or just went too far (in banning NSFW content), is a long discussion, but Tumblr is once again about to change hands.
The Wall Street Journal reports that Verizon has been looking for a buyer, and among the companies that are showing interest is none other than Pornhub. In a statement to BuzzFeed News, Pornhub VP Corey Price openly admitted that the company is "extremely interested" in buying Tumblr, and "very much looking forward to one day restoring it to its former glory with NSFW content."
Whether or not the sale goes ahead – or whether Pornhub has even made an offer – is again a different story, but interest is real. The company has shown its interest in Tumblr more than once. When the latter banned porn on its platform last year, Pornhub made it abundantly clear that it was eyeing up Tumblr's NSFW community.
Tumblrs:

Pornhub welcomes you with open arms. Join our amazing community of millions

Curators: Customize your personal feed, create playlists, generate gifs and more

Creators: Upload videos, photos, gifs & share text posts to a massive audience. Earn revenue on your content.

— Pornhub ARIA (@Pornhub) December 4, 2018
Tumblr's porn ban was a bad move mainly for its community, and the platform also lost a big portion of its traffic. But, while letting Pornhub take over would solve some problems (it would bring back the NSFW community), we also don't know what else Pornhub might do.
---
You might also like
---
More from Tumblr
---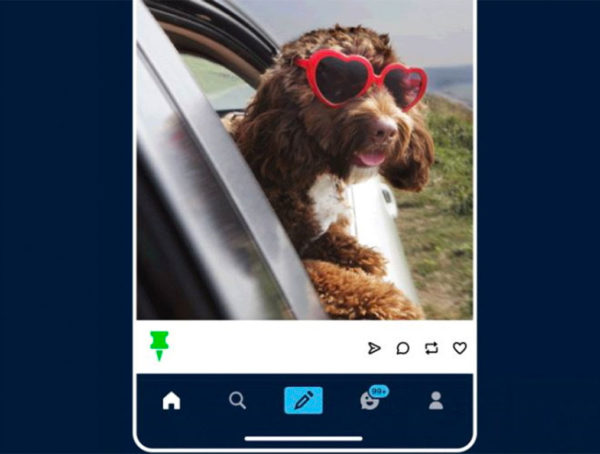 Tumblr has added a new feature that allows users to pin posts to the top of their pages.