Hola! It's right about time for yet another bank holiday weekend. And I've only just come back from holiday so four day weeks are definitely my jam. Bit of a crappy weather forecast, but I will take that and catch up on some serious Netflix action. That's right.
Before I can allow any of you to go forth and weekend, we simply must get some Pop Mashup action. Are you ready? Let's Pop!
Twitter at the Movies
So, we all know that Twitter might not be making any bloody money but it's sure as hell making people come up with the best ideas. This week, a photo of Rihanna and Lupita Nyong'o, taken all the way back in 2014, has sparked a film idea: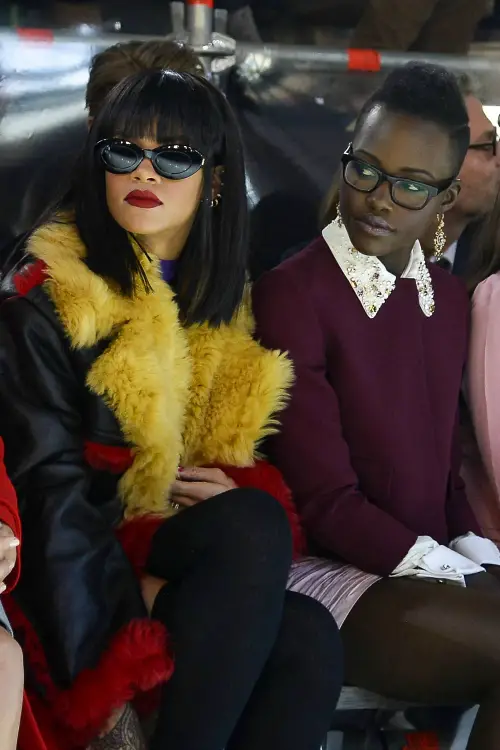 It all started with this tweet:
Rihanna looks like she scams rich white men and lupita is the computer smart best friend that helps plan the scans https://t.co/PhWs1xd3nj

— mclovin (@kauyasha) April 18, 2017
And snowballed from there with Oscar winner Nyong'o taking note a few days ago and now Rihanna says she's in too!
I'm down if you are @rihanna https://t.co/vwHBWeCbFZ

— Lupita Nyong'o (@Lupita_Nyongo) April 21, 2017
I'm in Pit'z https://t.co/Kz0o3lBEmL

— Rihanna (@rihanna) April 23, 2017
Almost 250,000 liked the tweet and Rihanna replied saying "I'm in Pit'z" (her nickname for the actress, apparently). When yet another 121,000 liked that tweet we had a serious movement.
One fan then tweeted it over to Selma director Ava Duvernay saying she should direct it and guess what? Ava loved it too!
https://twitter.com/ava/status/856318715968634881
And if all that wasn't enough, Rihanna retweeted a fan's idea to get Issa Rae, creator and executive producer of Insecure, to join the project too. Rae then replied with a Gif of a cat manically typing, which made Rihanna blush.
https://twitter.com/rihanna/status/856293810799874048
Apparently, this whole idea did originate over on Tumblr TWO years ago but as any good thing, it comes to those who wait!
Caption Club
Answer me this: how many times have you taken the best photo ever and then struggled with an Instagram caption to match? Be honest!
Well, if ever you have, that painful modern life problem is aching of the past. Amber Atherton, a former Made In Chelsea star apparently, has just launched Rubric.
The app uses visual recognition to generate witty or inspirational captions, or famous relevant quotes. In just three days since launch, it was downloaded over 7,000 times.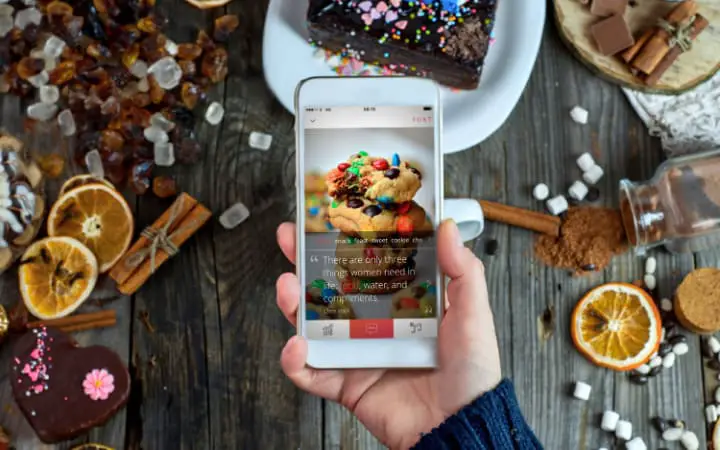 "I used to have a long note going on my iPhone that I'd update regularly with caption ideas and everyone asked me to caption their photo," says Atherton.
"People would text me photos all day asking for caption ideas and it just got to the point where i was like 'OK I'm gonna build a visual recognition system and embed machine learning to solve this problem in a more scalable way'."
Basically, when you upload a photo, the app tries to identify what's in it: pets, food, cars, landscapes etc. It then lets you choose a subject from a shortlist of possible options, then provides short phrases, quotes or song lyrics that feature the word chosen.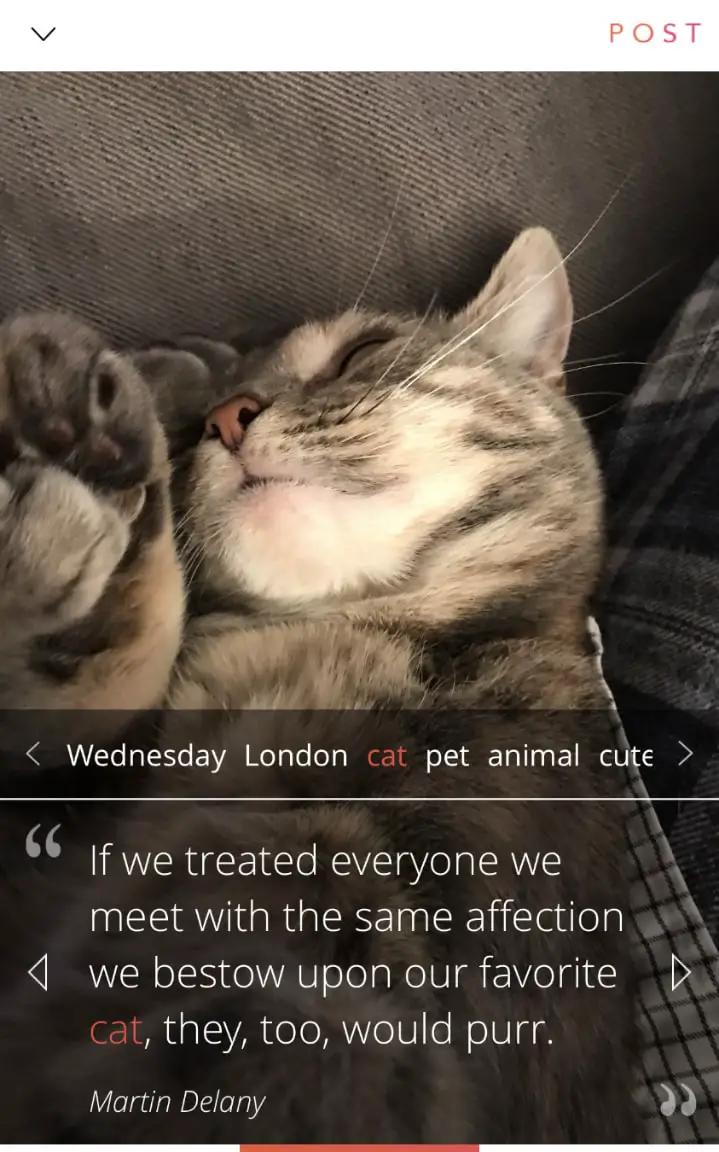 This photo of a cat suggests "cat vibes", "cat game too strong", "cat AF" etc. as well as a quote from Martin Delaney: "If we treated everyone we meet with the same affection we bestow upon our favourite cat, they, too, would purr."
The Telegraph even put it to the test with some trickier imagery like this cartoon!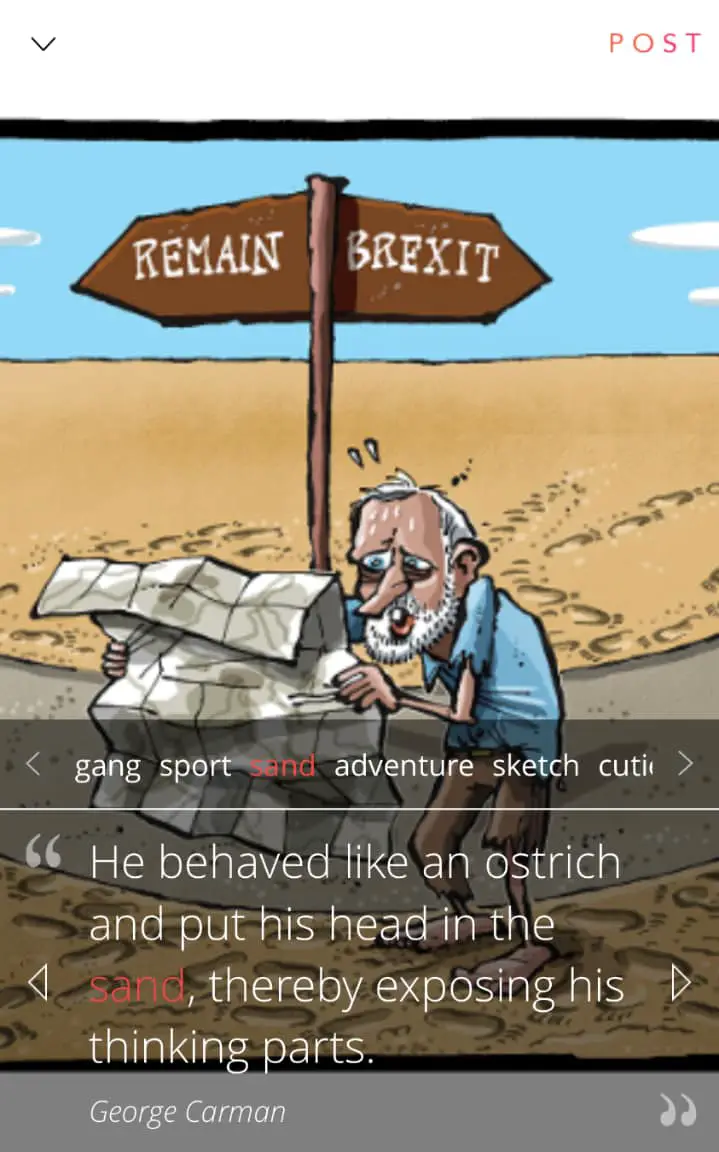 Despite it not being an actual photograph, the app still managed to identify sand as well as come up with a punchy quote: "He behaved like an ostrich and put his head in the sand, thereby exposing his thinking parts" (George Carman)
Try it out! This Pop Mashup definitely will.
Pinterest Bread
Now, the recipes you typically find on Pinterest involve chocolate, cheese, or some sort of rainbow concoction.
But the buzz this Spring is all about…bread! That's right. A dish called Survival Bread has been taking the platform by storm. It's a simple recipe and it's apparently very useful for campers and hikers. The loaves are considered nonperishable, and when stored in an airtight container, can last over a year!
Food & Wine magazine recently pointed out that the bread is popular among Pinterest users in Alaska, which makes sense seeing as they get some brutal winters up there.
Just type "Survival Bread" in the search bar, and hundreds of results pop up. Most of the recipes are extremely simple and require three ingredients, all of which you most-likely already have on hand. LEAFtv's Survival Bread for instance is just flour, salt, and water.
And if you miss the rainbows, add some sprinkles and you get to call it Unicorn Survival Bread! Problem solved.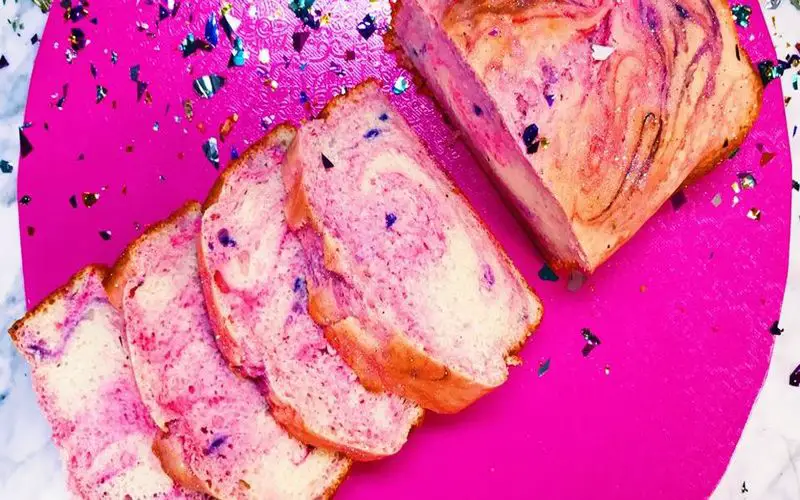 Snapchat by DJ Khaled
So, Evan Spiegel is 26 years old and he's just made TIME's shortlist of the 100 Most Influential People.
He was inducted into TIME's 2017 class with a bunch of other pretty cool people including Samantha Bee, Chance the Rapper, Ed Sheeran and Leslie Jones and more.
Each TIME 100 inductee has to have a bio written by someone else. They usually range from distinguished names like Oprah Winfrey, Meryl Streep, John Kerry or Harry Belafonte. Spiegel's bio? Authored by DJ Khaled. Yep.
Now, Khaled is pretty damn funny and he's played a big part in making Snapchat a cult platform. But this bio is pretty damn terrible. Not only is it ridiculously short but it also only tells us three things:
Spiegel is the CEO of Snapchat
Spiegel makes "incredible technology," according to DJ Khaled
When Evan wins, we all win
The rest of the biography is all about DJ Khaled. Read it in full here.
That's your lot. Now finish up your work like you're DJ Khaled writing a bio, and go enjoy the next 72 hours.
---
You might also like
---
More from Social Fun
---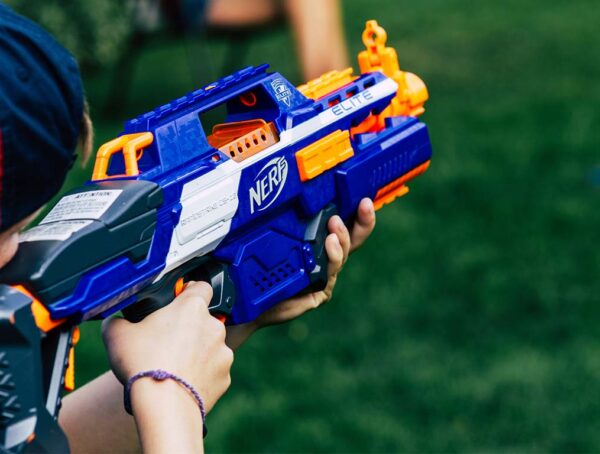 Most people have probably grown out of their Nerf obsession; if you haven't, you could become the new NERF Chief …