So? How was Easter? I'm still on holiday by the way, so this Pop Mashup of the Week is coming to you by airmail. I am seriously enjoying waking up at 9AM. Apart from Wednesday, when I had to wake up at 4.30AM for an early flight. But I love the airport experience so much, I didn't even mind! Anyway, whilst I sleep in, here's your dose of social pop mashup fun.
Let's do this!
Easter Roast
Think this is about food? Think again! It's about the Donald, The White House Easter Egg Roll and Twitter.
So, the Easter Egg Roll is a White House tradition, and apparently one of the most taxing events in the White House calendar. The New York Times reports that this year's event didn't have the A-list celebrities and crowds of costumed characters that have graced Egg Rolls in the past. Instead, it had a few little-known musical acts and military bands. Fun…
Many say it's because Melania is still living in NYC and has not yet hired a large number of event staff – a task typically reserved for the First Lady.
But Twitter is, as ever, the best judge so here are all the highlights you need:
Today is White House Easter egg hunt. Hey kids going: Forget looking for eggs- look for Trump's tax returns! Big prizes if you find it!

— (((DeanObeidallah))) (@DeanObeidallah) April 17, 2017
#EasterEggRoll bombshell! pic.twitter.com/KNoWUFL9DA

— The Daily Show (@TheDailyShow) April 17, 2017
https://twitter.com/MatthewKletter/status/854017216202801153
I thought this was Melissa McCarthy with her props, but it's real Sean Spicer struggling to read a children's book.#EasterEggRoll pic.twitter.com/uEz0SP0DOo

— Jessie (@JessieLahrr) April 17, 2017
https://twitter.com/CandissNicole/status/854026199651188737
Taco-gram
Apparently, Taco Bell spent two years perfecting the Quesalupa's (a cheesy soft taco) cheese pull. This is what it looks like: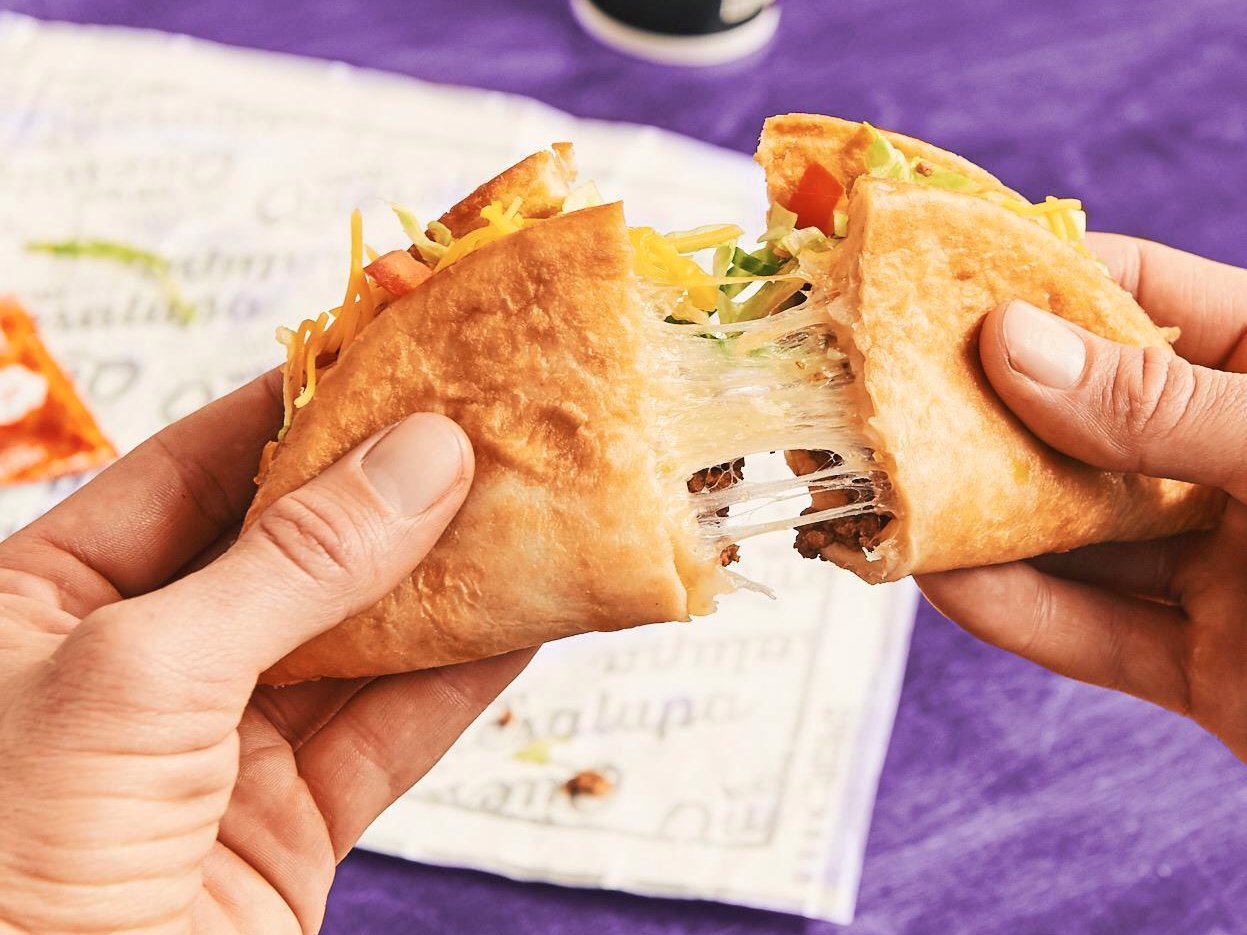 Their social media team closely watches the brand's Twitter profile, to spot any customers disappointed by cheese that isn't as stretchy as it is in the photo. Nowadays, when Taco Bell develops new menu items, how the items will look on Instagram is its top priority.
"We want people to talk about it, and blog about it, and get excited, and share their pictures," Liz Matthews, Taco Bell's chief innovation officer, tells Business Insider. "We can always make food taste good. But, how do you get that twist that makes it a part of people's lives instead of just eating?"
Back in January, Taco Bell did something it never had before. It forgot all about traditional media and put the promotion of its new Naked Chicken Chalupa, in the hands of Instagrammers.
In a few cities around the US, the chain organised launch parties for people to show up, take photos of the chalupas, and — fingers crossed — share them on Instagram.
"Speakeasies," where Taco Bell is giving away Naked Chicken Chalupas, are full of props and bright lights – just the thing an Instagrammer needs for that perfect shot.
Because the efforts are really paying off, the chain now targets a wide range of accounts. There are users with great Instagram reach and a love of Taco Bell, who the chains hire as partners. The partners are then paid to post photos of Taco Bell on their own accounts.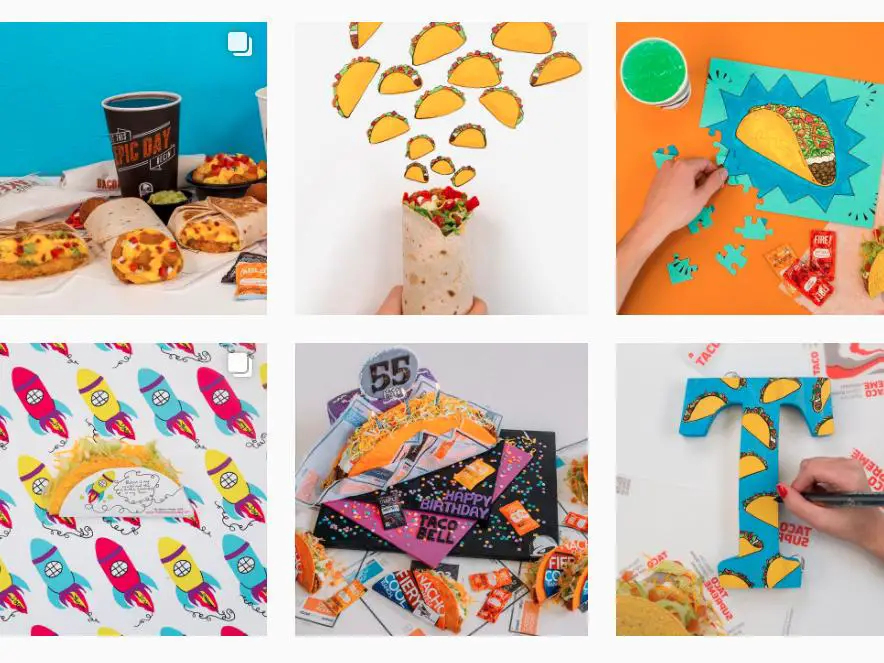 Ryan Rimsnider, the chain's senior manager of social strategy says: "It really is the cult of Taco Bell, that fan culture that we've harnessed and we've been cultivating."
Going forward, the chain wants to curate a collection featuring designs of the in-house creative team, partner artists, and customers. By focusing on creativity instead of just photos of menu items, Taco Bell hopes Instagram will "deepen the relationship" with customers.
Tumblr Chat
Video, video, video – all hail video! Yes, the keyboard will be dead soon, as every single social media app is going video MAD.
Tumblr is the latest arrival to the party, with a new app called Cabana. The app lets up to six people video chat at the same time, with a twist: Cabana isn't just about chat, it's about getting together to watch (and chat about) YouTube videos.
After joining a Cabana chat, anyone in the room can browse through YouTube and select a video. It'll start playing for everyone in the room, and the idea is that you'll all be able to watch it together. And hopefully chat about it.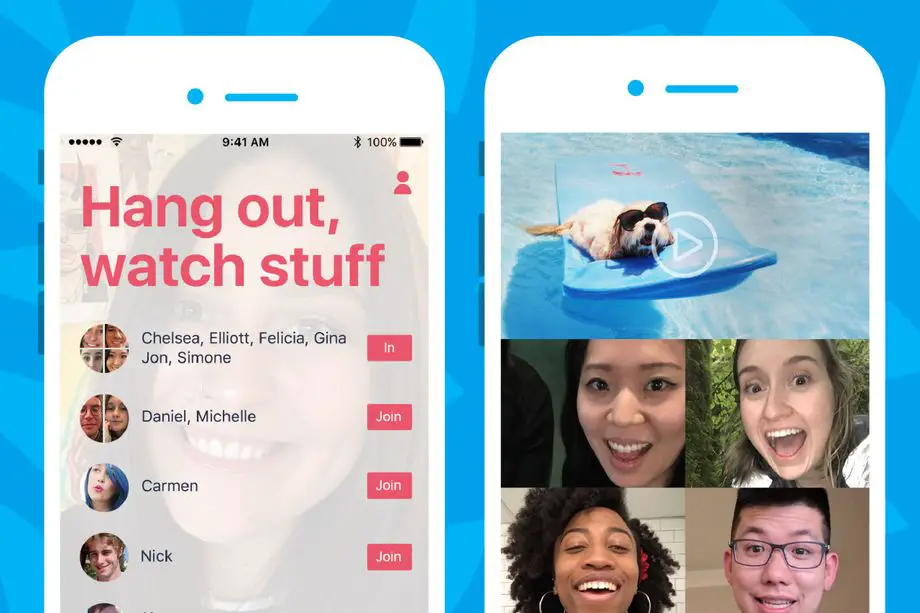 "When I saw [the app for the first time], I said, 'Shit, I can't believe you actually can't do this yet,'" says Tumblr founder and CEO David Karp.
[quote]Yeah, you can hang out with your buddies in a group chat, yeah you can send somebody a link to a video. But that experience of getting to sit there there and watch [a video] with them as they watch it for the first time, that just didn't exist yet.[/quote]
I have to mention that Cabana is not linked to Tumblr at all. The app will give Karp the opportunity to expand his social media offering to connecting people in a very different way than Tumblr does today.

The app actually started in a Yahoo incubator and caught Karp's interest after he saw a demo. In the past couple months, it's been brought under Tumblr's umbrella. An integration may or may not happen and Karp says his main focus will always be on Tumblr.
Google Hire
It's been a while since anything exciting happened in the job hunting areas of social but the wait may finally be over. Google is apparently working on a recruitment tool, creating much needed competition for LinkedIn and Indeed.
The Google Hire login page can be accessed but signing-in doesn't seem to actually work just yet. Not long after it was spotted however, the media started reporting that Google Hire's process could allow employers access to an applicant's search history! Controversial.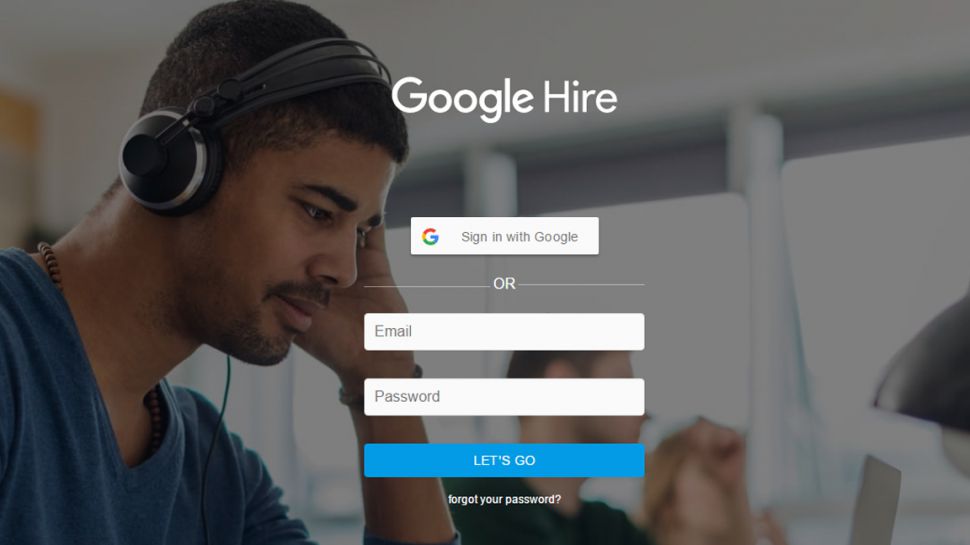 A Google representative has been quick to debunk the claims:
[quote][Google Hire] will allow employers to collect candidate applications online. Only information that a candidate voluntarily provides would be passed to a prospective employer as part of their online application.[/quote]
Google is definitely not the first to challenge LinkedIn's supremacy. Facebook has been playing around with tools for finding people work, and you read all about Snaplications in last week's Pop Mashup.
That's me back to holiday mode now. Enjoy your weekend!
---
You might also like
---
More from Social Fun
---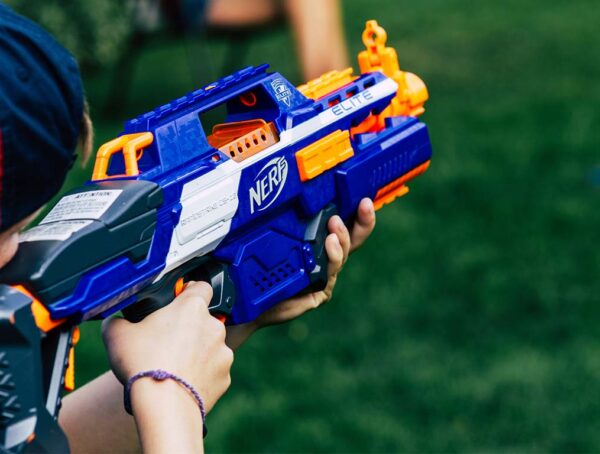 Most people have probably grown out of their Nerf obsession; if you haven't, you could become the new NERF Chief …