Ok, I might be going a bit overboard with the mashup photo, but I am feeling "Vitamin D-ed" up. It's still chilly, but I have seen people in flip flops, and Brighton beach was full to the brim last weekend.
But before you head off for your usual weekend shenanigans, here's your weekly dose of social media inspo, pop mashup style! Dive in.
Instatonic Latte
What now? Yes, a new Instagram trend is upon us! Matcha and turmeric lattes are SO "earlier this year." Spring is all about the tonic lattes.
Fans of the drink have taken to Instagram from Japan all the way to Germany and Serbia to share their tonic caffeine adventures. Add ons include syrup, orange peel and even a sprig of rosemary. It's basically a cocktail!
https://www.instagram.com/p/BSEyFZelnWv/?taken-by=sambalatte
https://www.instagram.com/p/BSHv0KVAgZ_/?taken-by=sk_1402
So, I don't quite know what the benefits of this are supposed to be… other than looking like a cocktail, and riding the coattails of the gin obsession sweeping the world. I will totally try it, if I find it!
#TruckTrump
Yes, Trump again. Last week saw The Donald invite members of the American Trucking Association to the White House. He not only wore an "I <3 Trucks" lapel pin for the occasion, but also provided much Twitter joy as well.
Following the official meeting, the chance to pose for a picture in a truck parked in front of the White House arose. And Twitter had a field day. This is the original photo: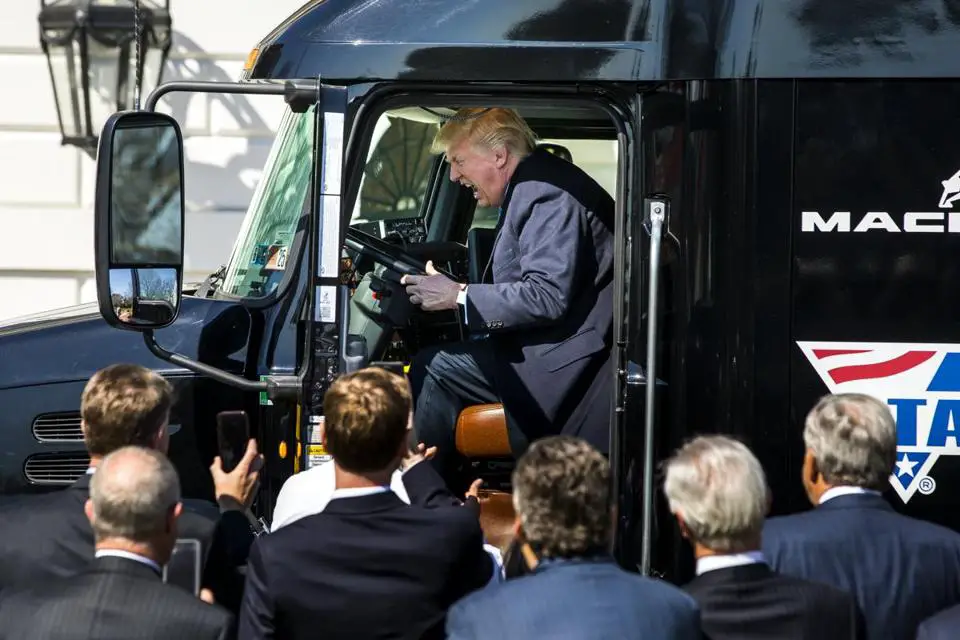 And here's what Twitter did:
We have an emergency! #Trump #Truck @POTUS @realDonaldTrump pic.twitter.com/DHqUjzsRFp

— HappyToast ★ (@IamHappyToast) March 24, 2017
Today @realDonaldTrump gets to drive like a big boy. #DonaldTrump #Truck #MAGA pic.twitter.com/rzgNiNoXwp

— Ben from Earth C-137 (@BigBenEagles) March 23, 2017
https://twitter.com/chillmage/status/845012304001470464
— Patrick Monahan (@pattymo) March 23, 2017
Immortan Don#DonaldTrump #Trump #Truck #TruckersWithTrump pic.twitter.com/v8IOaC01q1

— Mark Haldane (@haldane) March 24, 2017
Standard.
A True Social Network
We all know social networks are free because they are funded by advertising – nothing new here. The more people share, the more targeted the ads can be – and people's information is pure gold dust for advertisers.
Enter billionaire businessman Ayman Hariri. He wants to change things a little bit. He's created Vero, a social network with no ads. It will be paid for by subscription (eventually), for an annual price of a couple of cups of coffee.
Hariri, son of former Lebanese Prime Minister Rafic Hariri, says he started Vero because of a personal frustration with the existing social networks.
[quote]I didn't need more ways for people to contact me and I just felt like it exposes you quite a bit. When I did [join existing social networks], I found the options for privacy were quite limited and difficult to understand, and also when I decided to get on and connect with a few of my friends, I noticed that their behavior online was very different than their behavior in the real world,[/quote]
he told CNBC.com in an interview.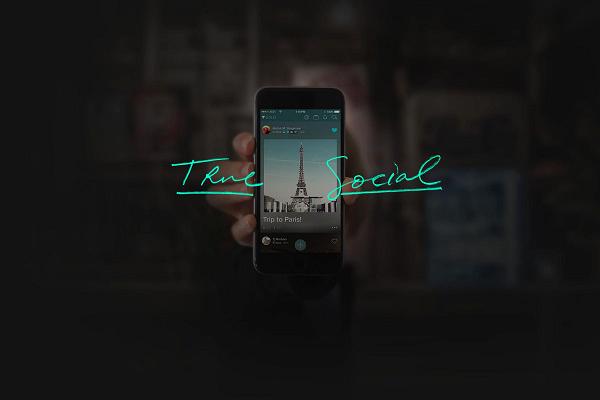 Vero (meaning "true" in Italian) wants to put design and experience first, and it promises never to mine users' data.
[quote]Every decision that we take, every detail we put into the app is all centred around a great user experience, and to have a social experience online that is more matching and more familiar and intuitive to their offline social interaction.
And we felt that by excluding ads out of our business model allows us to focus on that, it allows us to look at our users as our customers, rather than advertisers.[/quote]
Currently free for the first million people who download it, the app will cost you a few dollars later on. Companies will be able to create profiles within the network, and "influencers" will be allowed to promote brands, same as they do on other social networks. But no ads will appear.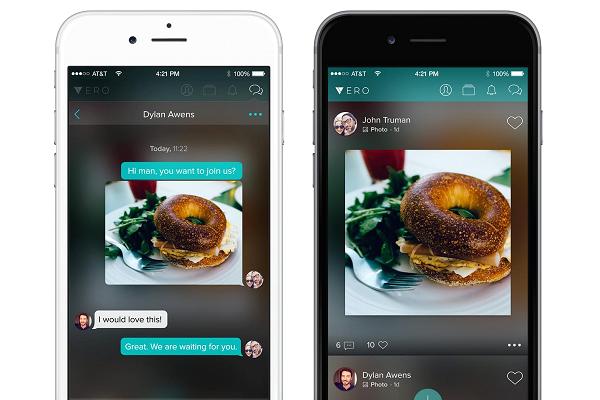 Alongside the subscription, Vero will also cash in on products sold through the app. They did it with fashion brand Temperley London on a "see now – buy now" initiative. Vero users clicked to buy clothes as they were shown on the catwalk at London Fashion Week back in September 2016.
It also sold a vintage Aston Martin DB5 in what it claims was the first time a historic car has been sold directly via social media. It was sold through the app for £825,000 ($1 million) in October 2016.
Will you try it? I might…
More Insta
We document every second of life on social – and mostly on Instagram, right? So it makes sense for an app to come along and highlight great street art around the world.
The #streetart hashtag on Instagram clocks over 25 million posts. And since every city has a unique urban art culture, Urbacolors shows you exactly where to find the best in town! The app was designed by a group of French artists and photographers, to make it easy for users to locate and appreciate the best street art in the world.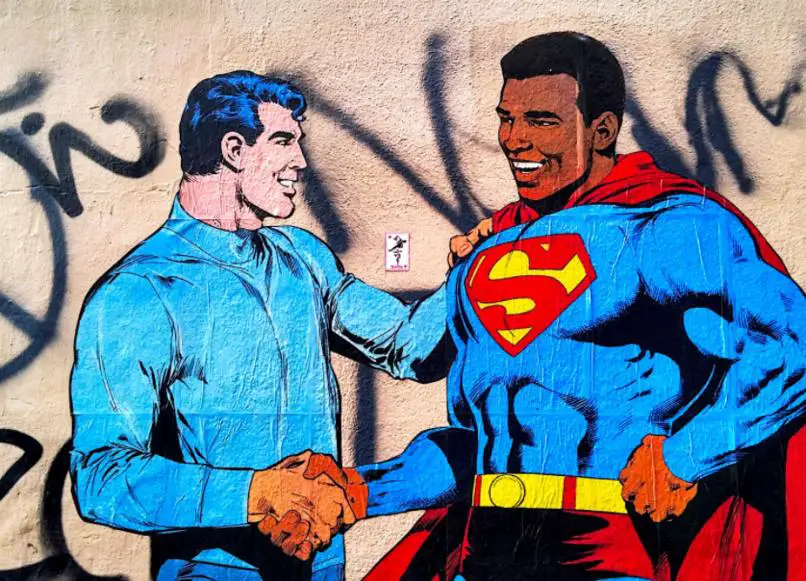 Urbacolors' interactive map is free to download, and includes a self-guided tour with tens of thousands of street art sightings. Run entirely with the help of fellow art enthusiasts around the world, the app pinpoints the locations of street art pieces that have been tagged on Instagram.
The app is also updated when street art is painted over, so users don't waste their time. Clever!
Right, I'm off for a burger and some wine. Have an amazing weekend! Don't drink anything I wouldn't! See you later, sexy alligators!
---
You might also like
---
More from Social Fun
---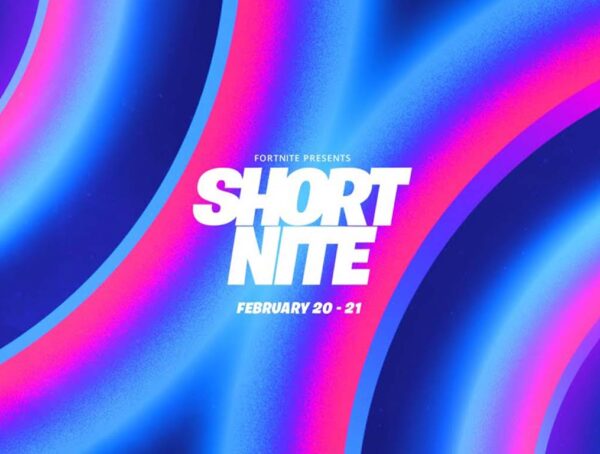 Fortnite has announced the Short Nite Film Festival with screenings for 24 hours on Party Royale's Big Screen.