Happy second Friday of the year AND Friday the 13th! The only horrific thing about today, is the Southern Rail strike, but at this point it's a daily occurrence, so the date doesn't really matter. Also, I am working from home, so it's not too bad. The power of tech right there – full access from anywhere!
Enough about me though. Let's chat social fun stuff!
InstaArt
Let's face it… Instagram has proven it's status as permanent feature on the art scene. Artists are consistently using the app as a tool to build up — or even launch — careers, and some dealers say it's actually a very effective facilitator of sales.
Recognising this, Joe Kennedy and Jonny Burt of Unit London (a thriving commercial gallery) have teamed up with one of the most influential art Instagram accounts in the world, Avant Arte to present an exhibition that explores the impact of the app on the arts.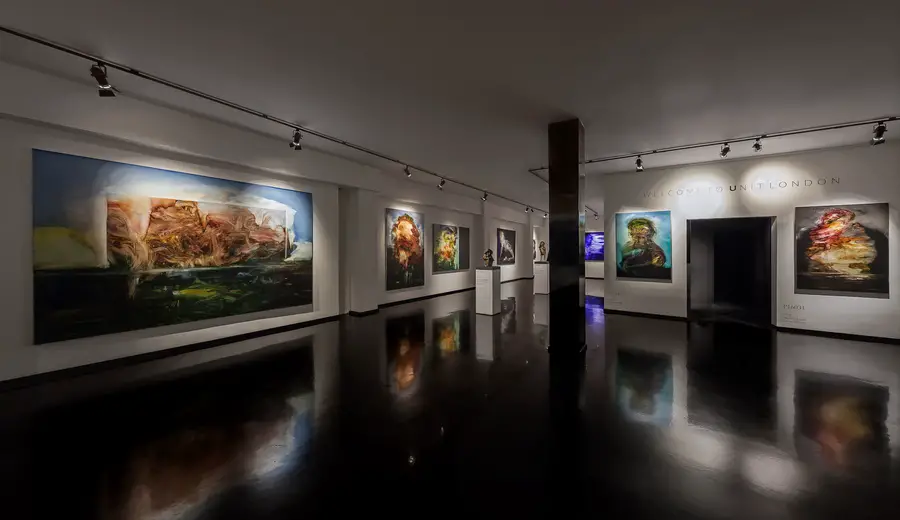 Featuring the works of 16 international artists, from countries including the US, South Africa, Norway, Russia, Italy, and Saudi Arabia, "AVANT ARTE X UNIT LONDON" will give their combined social media following of over 580,000 people the opportunity to view works previously only accessible online, in the flesh.
"We're in so many networks around the world that when we post something to Instagram we'll potentially sell it there and then," Burt told Business Insider UK last January. "It's a very strong foundation for our sales. About 50 percent of our sales are online."
Unit's first Instagram-based exhibition, "Paintguide," reportedly had lines around the block to get in. "AVANT ARTE X UNIT LONDON" features Avant Arte's most popular Instagram posts, bringing the work of those artists into Unit's gallery space in London.
[quote]We began as a pop-up with no permanent gallery space. As we moved from one temporary location to another, often the only place we could be found was on Instagram. We couldn't have done what we have done without social media, so we feel an affinity with Avant Arte,[/quote]
Kennedy and Burt said,
[quote]While we harness the power of social media at every turn, we believe that art is a fundamentally human experience and should be enjoyed as such.[/quote]
"AVANT ARTE X UNIT LONDON" opened yesterday and will be running until the 2nd of February at Unit London, 147 Wardour Street, London W1F 8WD
Snapchat Sheeran
So, not only is Ed Sheeran back with new songs, but he's also back on Snapchat. The app "aired" a 30-second clip of the singer's new song last week, just a day before its official release last Friday, the 6th of January.
You may not have noticed the experience on Snapchat, unless you had your volume right up, and listening all the way through, to hear Sheeran's voice at the 30-second loop.
Unlike Snapchat's other lenses, users didn't get to transform themselves into Ed Sheeran. Instead, they got a pair of bright blue sunglasses, and were surrounded by shiny lights. The song lasts 30 seconds, but if you wanted to keep it forever, you could only record and share 10 seconds at a time.
Sheeran, who hasn't released a single since June 2015, is making a comeback, featuring plenty of social media action.
Check it out:
This is the new @edsheeran @Snapchat lens and it's pretty damn awesome pic.twitter.com/5vPFnxDVA4

— Arjun Kharpal (@ArjunKharpal) January 6, 2017
Trumping Twitter #again
Just about everyone on Twitter is making fun of the revelations contained in a 35-page dossier put together by a former intelligence agent (allegedly).
Yes, of course it contains some wild new allegations against Donald Trump — including being "in bed" with the Russian government and a salacious story involving prostitutes, a bed the Obamas slept in and a "golden shower" show. Ahem.
You will have to look into that one yourselves over on BuzzFeed. What we're after are the Twitter gags:
"Hey Donald: Urine my thoughts and .." pic.twitter.com/4JFnbMaS71

— Jemele Hill (@jemelehill) January 11, 2017
He's known for real estate debt, but Trump secretly loves liquidity pic.twitter.com/FkAtuI67XH

— Jordan Zakarin (@jordanzakarin) January 10, 2017
Here I am in the presidential suite at the Ritz Carlton-Moscow, all cozy in bed! And now to take a large sip of vodka and open up BuzzFeed

— Jason O. Gilbert (@gilbertjasono) January 11, 2017
What's the opposite of pissed off? Donald Trump

— Michael LoPriore (@MichaelLopriore) January 11, 2017
Trump was not best pleased
FAKE NEWS – A TOTAL POLITICAL WITCH HUNT!

— Donald J. Trump (@realDonaldTrump) January 11, 2017
And I'll be honest, I am inclined to think this is fake. What do you think?
Elton John Video Required!
Stop the press and listen up! Elton John needs your help in making a video. Yes, you read right. Some of his legendary songs are still video-less, mainly because they were released before beloved MTV. Enter YouTube, and their competition, Elton John: The Cut.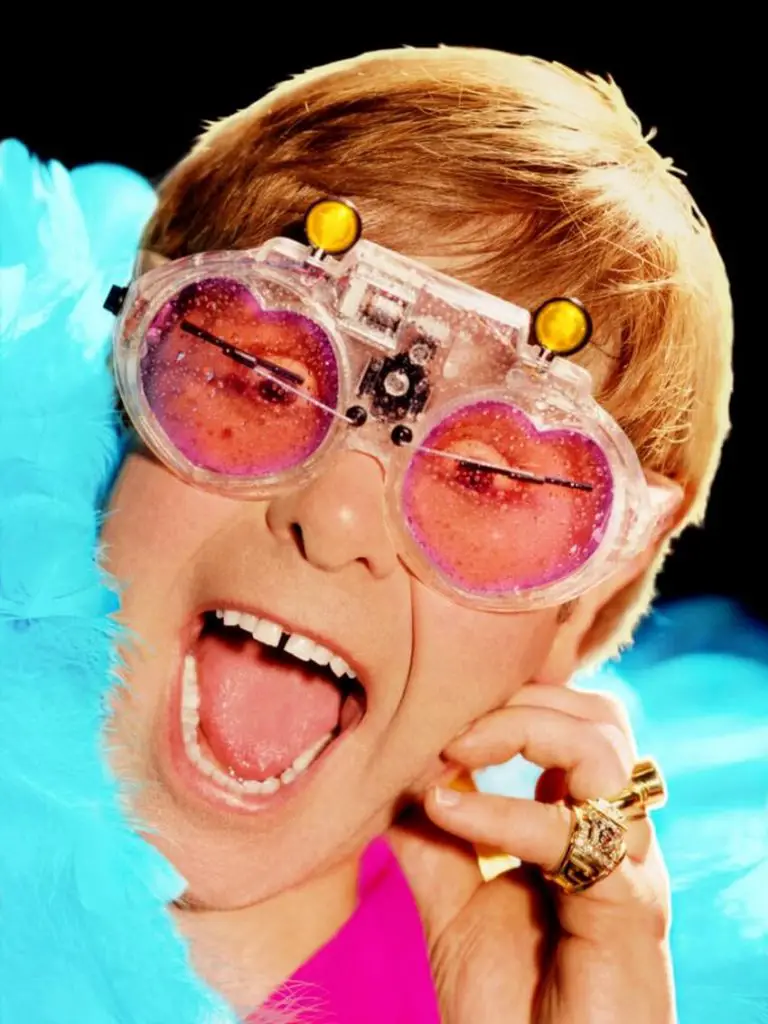 This is your chance to create an official music video for "Bennie and the Jets," "Rocket Man," or "Tiny Dancer." A trio of YouTube creators will screen all initial entries, and the finalists will face Elton John himself as well as long-time collaborator Bernie Taupin, DreamWorks' Jeffrey Katzenberg, music video director Melina Matsoukas and Moonlight director Barry Jenkins.
The winners will get support to make the videos from YouTube themselves, and Pulse Films. They will also win $10,000 to help with any other creative projects they might get involved with. The competition stops taking entries on January the 23rd so get moving. Here's Elton himself telling you all about it:
This is me done, have a great weekend. Don't tweet anything I wouldn't!
Featured Image: huffingtonpost.com
---
You might also like
---
More from Social Fun
---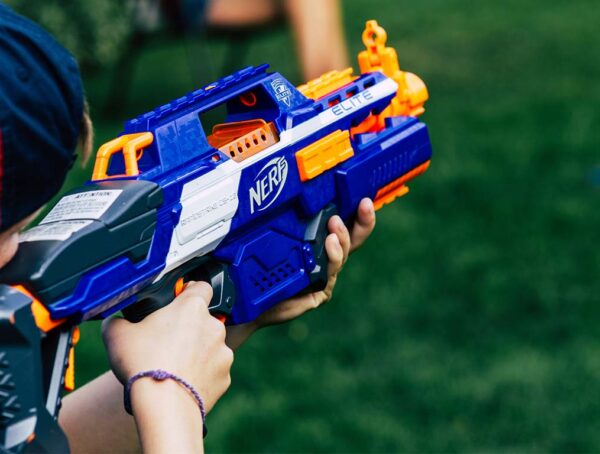 Most people have probably grown out of their Nerf obsession; if you haven't, you could become the new NERF Chief …