"Holy moly macaroni!" We are almost at Mashup #100! Where has the time gone – and have you bought me a cake? I think we should have a party to celebrate! Everyone needs to come in costumes, dressed up as their favourite social media logo/phenomenon/personality/trend. Let's do it!
In the mean time, let me take you on a tour of this week's social shenanigans. I'm in Dublin as we speak, looking for a pot of gold post Guinness Brewery tour… so good luck to me on that one. Right! Let's mash!
Brexit-ween
Brexit is pretty much one of the scariest things this year. So, it's no surprise that people across the UK have decided to express their feelings about the gruesome event, through the classic medium of a Halloween costume! Twitter saw some pretty creative attempts, including non-PC Theresa May & the Brexit crew headbands (my favourite btw), and Marmite bin bags. Even a dash of the infamous "we could give it to the NHS" lie bus…
Here are some of the best ones:
https://twitter.com/WDFx2EU7/status/793227461605494784
Halloween 2016: Brexit. pic.twitter.com/YJ5m1kgHIA

— verity-jane keefe (@veritykeefe) October 29, 2016
The best #Halloween outfit of the night #brexit pic.twitter.com/upV98mpECp

— Jack de Welldoer (@AndrewLegon) October 29, 2016
When you go to a Halloween party as a politically motivated statement #brexit (credit to chlo) pic.twitter.com/LGOiCwSaFp

— David Brennan (@DaviidBrennan) October 29, 2016
https://twitter.com/RachaelKrishna/status/791664113298571264
Wish #Brexit was as easy to abandon as this Halloween costume (and that campaign pledge)! pic.twitter.com/BoA5fPrfKS

— Alexandra Davies (@Alex_Doune) October 30, 2016
If you like our stories, there is an easy way to stay updated:
Follow @wersm
Spookstagram
Twitter was definitely not alone in the Halloween game! Instagram went all out, especially those A to D list celebrities – all keen to snap their outfits, and to outdo each other in the process.
We had a LOT of Stranger Things nods, including Amy Schumer's
But I'll be honest – this guy's, was by far the best one!
Then we had Katy Perry, who went full-prosthetics and did a "Hillary Clinton" like so
Taylor Lautner (the werewolf kid from Twilight – admit it, you know who I mean) did Ryan Lochte, the swimmer who lied about being mugged in Rio,
https://www.instagram.com/p/BMNJIpbgtIX/
If you like our stories, there is an easy way to stay updated:
Follow @wersm
Marc Jacobs went bodysuit, and did… this
Beyonce stole the show as Salt n Peppa
If you're into the creepiness of Westworld over on Sky Atlantic, an Instagram account dedicated to the series was set up, the app's tagging system was used to connect the accounts, and to provide a storytelling experience.
The initial account welcome_to_westworld asked users to pick a white or black hat, the same choice "Westworld" visitors have to make in the series. To select an option, users simply had to click on the corresponding image, and then click on the featured tag.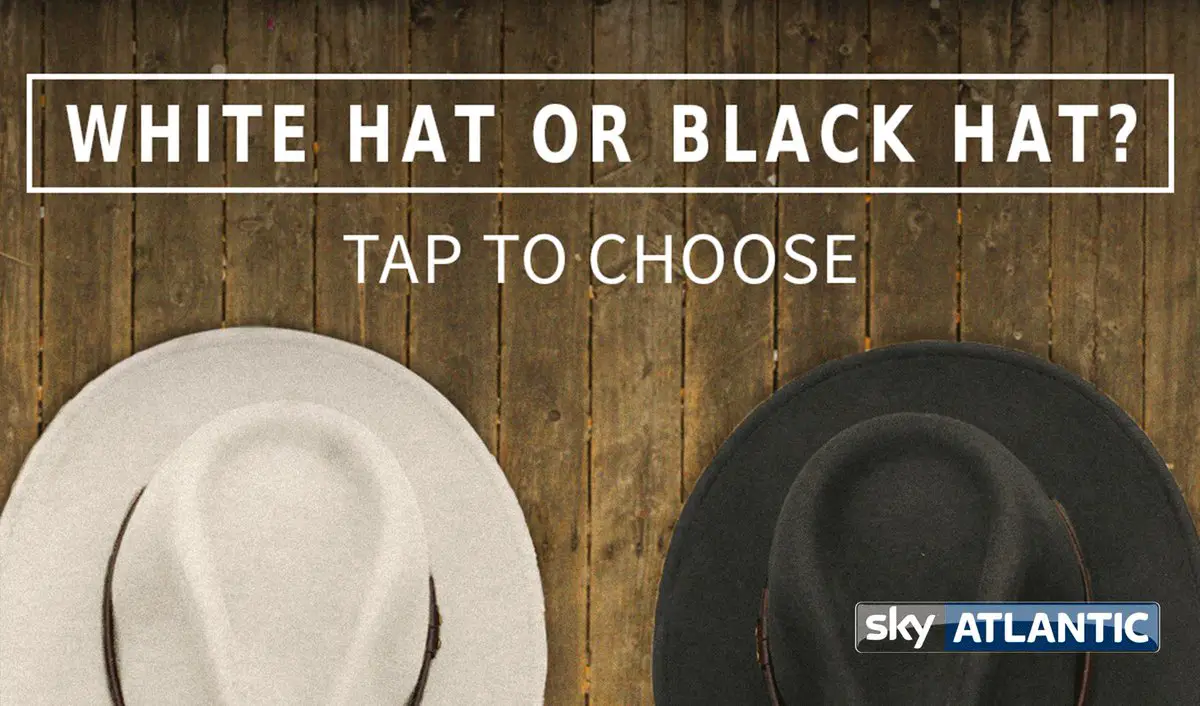 They then got redirected to the next account, which asked: Whiskey or Milk? Users who selected Milk were then directed to an account that told them they should either "go hard or go home" – not being suited for Westworld!
Users who chose Whiskey could continue, and needed to decide what they would do in case of a gun fight. Again, one option led users to an account telling them they are not welcome in Westworld, while the riskier option led them to the next question. The ones who go for the 'wilder' options each time, eventually end up on an account telling them that they belong in Westworld.
Do you belong in Westworld? Try it!
Snapchat Zombies
And since we are doing Halloween on the Mash (just to keep Christmas at bay for a little bit longer), Snapchat has an interesting case of using geo-filters when you don't have bucket loads of cash, but get great results. Enter World Zombie Day in London.
The zombie walk is raising money for homeless charity St Mungo's, and they made some seriously smart use of geo-filters at key locations in the city last month.
The Zombie snaps attracted over 15,700 views, and helped raise over £2,500 for the charity!
If you like our stories, there is an easy way to stay updated:
Follow @wersm
World Zombie Day started about 10 years ago, over in the US, as a way for horror fans to join together and raise money for charities that work to relieve hunger and homelessness. Since then, zombie walks have spread across the world, and are now happening on Halloween in over 50 cities including New York, Hong Kong and Tokyo.
This year, the organisers turned to Snapchat and to using geo-filters. Working with key sponsors, including Jaegermeister, the event organisers created a branded Snapchat geo-filter for set points along the route. The geo-filter included the sponsor's logos alongside text promoting the charity.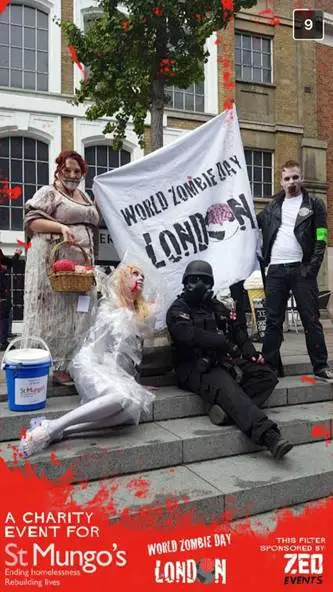 To further amplify reach and to make most use out of the user-generated content after the event, all images were hosted on the World Zombie Day website. They ran a gallery that displayed all Instagram and Twitter images tagged with #WZD2016, as well as images from their Facebook page.
This shows that Snapchat is a great platform when used in a small area. It can cost under $100. Just get a sponsor, and you're covered! You can still donate here by the way.
YouTube Di Caprio
No, this is not another Oscar contender. This is National Geographic's new climate change documentary featuring Leonardo Di Caprio. Before the Flood is now available for free, for a limited time (until Saturday, November 6th) on YouTube.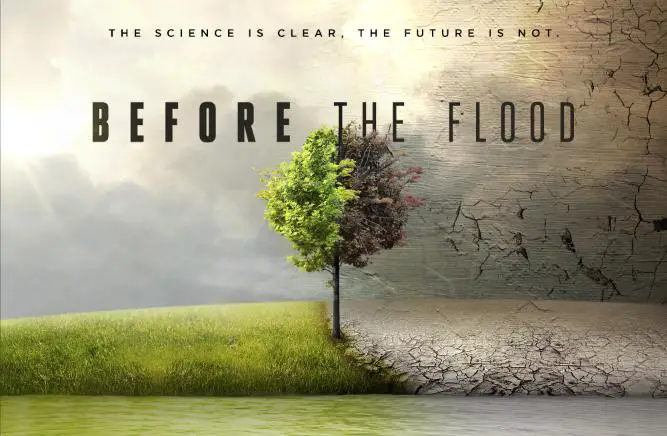 In the documentary, DiCaprio is an environmental investigator, tackling the negative effects of climate change, and looking at ways to prevent the extinction of endangered species, ecosystems, and native communities, across the planet.
He chats to a wide list of prominent researchers, innovators, and pretty shiny public figures like President Barack Obama and Tesla CEO Elon Musk.
If you like our stories, there is an easy way to stay updated:
Follow @wersm
National Geographic chose to make Before the Flood available for free as part of its recent environmental initiative aimed at raising awareness of the negative effects of climate change. Since it was released on October 30, it has had over 5 million views.
You can watch the full film on National Geographic's YouTube channel here.
My main problem with it though, is that Di Caprio still flies around in jets after having flown around in jets and partied on yachts, for the best part of two decades. That's the issue with all these documentaries – yes, public figures help draw interest, but please also SHOW before you TELL.
Right, time to get some Duty Free shopping done before I head back home! See you on the flip side.
---
You might also like
---
More from Social Fun
---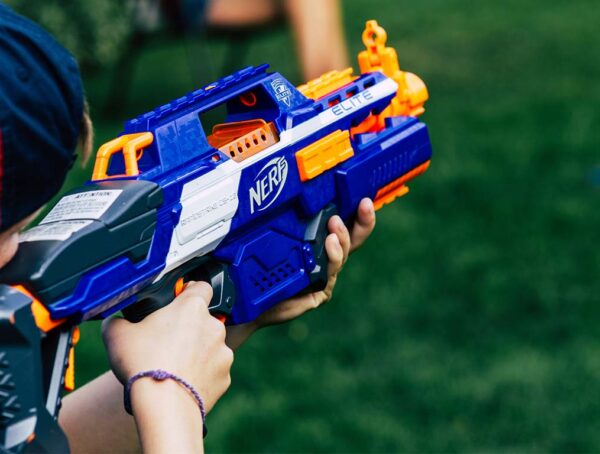 Most people have probably grown out of their Nerf obsession; if you haven't, you could become the new NERF Chief …