Happy Friday! What's been happening? What's new? I am off to Dublin next week, so I might be posting the Mash from the Guinness brewery… so if there are any spelling mistakes or anything too far out there, blame them ALL on my editor 😜
As we prep for Halloween, and all things social and scary, here's the mashup for this week. Enjoy!
Plant Your Nails on Instagram
Errr… what now? Yes, a new Instagram trend is upon us, and it is pretty damn biological. Lovers of interior design and all who are botanically inclined, I give you succulent nails!
https://www.instagram.com/p/BKMoygVhlP3
Australian artist Roz Borg is the creative gardner responsible for this one, as she decided to get those plants out of pots, and onto your nails.
[quote]I had been making real succulent jewellery and wanted to use the same application on something I had never seen baby succulents used on before,[/quote]
Borg told The Huffington Post in a recent interview.
To create the natural look… the tiny plants are glued to an acrylic nail, and then attached to real nails after it dries. Given the wide colour palette of succulents – blue-green, pink, yellow, white – the style choices are endless!
https://www.instagram.com/p/BLaJea5hPb3/
Once they start chipping, the plants can be repotted, so they do not die a small plant death.
[quote]The Oasis glue eventually releases and I can plant the baby succulents and they can grow happily[/quote]
says Roz.
To be honest, I can't possibly imagine looking for keys with those babies on. And even if they survive a bag rummage, the cat would eat them in a second!
https://www.instagram.com/p/BLAmCGdh0Wf/?tagged=succulentnails
Burger King Trolls McDonald's For Halloween
Ah Halloween! The when brands all across social media go above and beyond with their silliness, creativity and downright cheekiness. We always knew Burger King was a sassy one, so it's no wonder that they decided to dress up for Halloween… as a McDonald's ghost!
https://www.youtube.com/watch?v=vimBpdBnaBs&feature=youtu.be
The Burger King Queens location in NYC decided to pull this mighty fine stunt as far as social is concerned. As expected, Twitter went mad for it. Mostly with laughter, but there were a few out there who thought it was a bit much…
https://twitter.com/FreddyAmazin/status/791350234500562944
That's whole other level of petty, how do I get there

— ab (@ashleyyybrookie) October 23, 2016
BuzzFeed was hot off the mark, giving the prank a "savage 10/10" rating inspired by Twitter favourite, @fuckjerry
https://twitter.com/FuckJerry/status/790955205101776897
People are falling over after a Burger King dressed up as a McDonald's ghost https://t.co/4Q2DURNdHE pic.twitter.com/C9309B32Fm

— BuzzFeed (@BuzzFeed) October 26, 2016
Underneath the restaurant's costume is a sign that reads, "Just kidding, we still flame grill our burgers."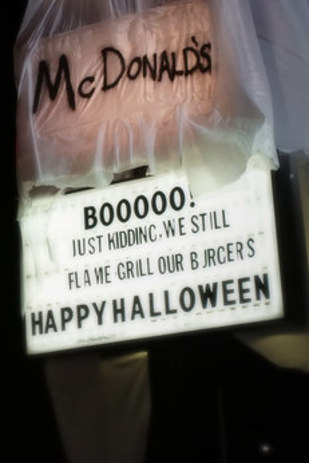 #sassy
Netflix Does Snapchat For Gilmore Girls
Now, if you are not of the female persuasion and happened to be a teenager in the early 20s, between 2000 and 2007, you may not be familiar with the hit show Gilmore Girls. The series ran for seven seasons, and it was the perfect afternoon treat. Netflix announced back in January that it would be reviving the show for a mini series called "Gilmore Girls: A Year in the Life". The series will consist of four 90-minute episodes, and will be released on November 25, 2016.
In preparation for the launch, Netflix took over 200 local cafés to promote the revival, with some serious branding muscle – Snapchat style.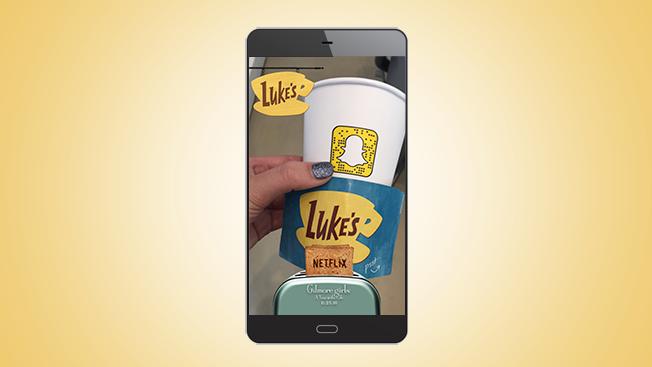 Netflix recreated the fictional café Luke's from Gilmore Girls, and served up free coffee to promote the four-part series. Snapcodes were printed on 10,000 cups that were distributed across the pop-up cafes. Here's how it all worked: People opened the Snapchat app and took a picture of the decal. Then Snapchat asked them to apply the sponsored filter to their photos for one hour.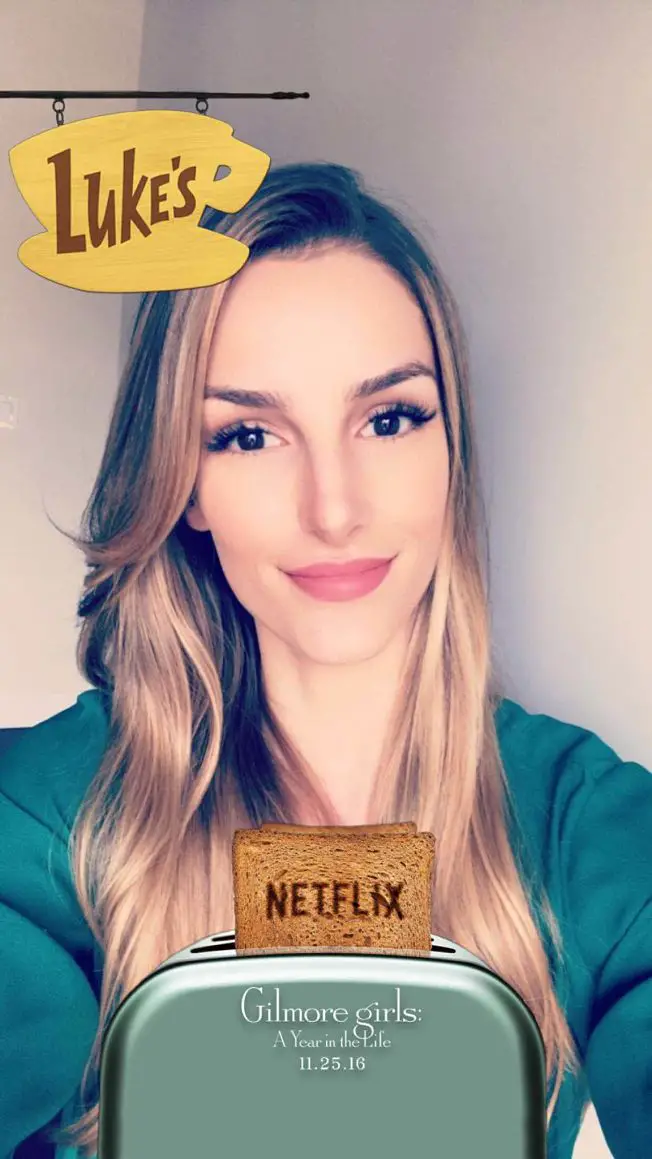 Netflix's branded filter included an image of a toaster and sign from Luke's, and was viewed over 880,000 times. Snapchat said the one-day stunt reached more than 500,000 people.
This is the first time Snapchat has shared stats about this ad offering, called Snap to Unlock, specifically designed to give branded geofilters a boost.
In September, the mobile app quietly started offering advertisers free snapcodes when they purchased a location-based filter.
Universal Pictures used the technology earlier this month, to add a digital component to a subway billboard campaign promoting the film The Girl on the Train. The campaign ran in New York, Chicago, Los Angeles, New Jersey, Philadelphia, Washington D.C. and Boston.
https://twitter.com/kristinamonllos/status/783427973844234240
Snapcodes may be new to Snapchat's formal ad offering, but a number of brands including Sprite and Burberry have experimented with the 2D scannable barcodes in the past year. Snapchat is so totally, on-trend!
Nescafé ❤️ Tumblr
Yes, Nescafé sees Tumblr as a major e-commerce opportunity in the future!
The 78-year-old brand has invested considerably in growing its relevance among digital natives. According to its head of global integrated marketing, Michael Chrisment, Nescafé has a new goal: a quarter of its digital spend is going toward getting people to buy Nescafé products from its Tumblr page and elsewhere on social media.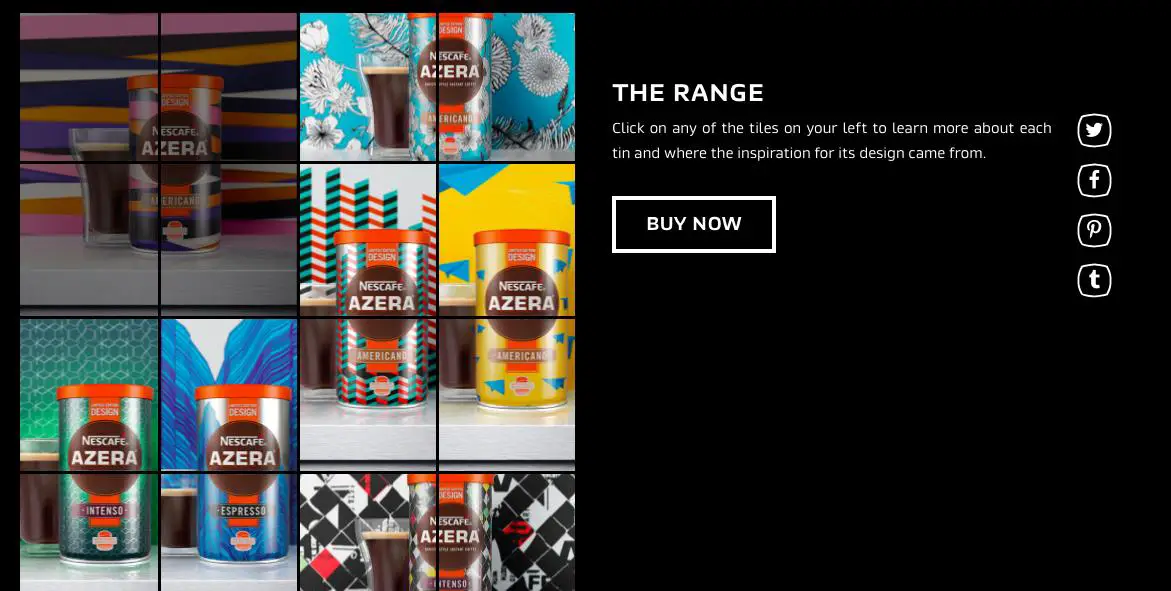 "ROI is as important for social media as it is for any other communication channels and our objective is to be having an online market share that's higher than offline" he says.
As we know, they were the first brand to move their website to 50 different Tumblr pages, all full of delightful GIFs and user-generated videos. Even though only 10 of the pages have a call to action "buy now" button linked to local retailers, the brand saw $200,000 in sales in the first six months! Aside that, its mobile traffic increased by 20% in the same period!
"Tumblr was a way to modernize and rejuvenate and get into the equation," Chrisment explained. "We're an image-driven brand, and it works as a crossroads to connect everyone to our content."
But it's not just Tumblr that Nescafé is loving right now. Its most recent social media campaign, "Good Morning World," ran across 58 countries on International Coffee Day (October, 1st), and saw a 24-hour stream of clips of users passing along a coffee mug, which reached 15 million people across Facebook Live, Periscope and YouTube!
Another area of great interest for Nescafé is monetising through chatbots. The brand is currently testing customer service for its Dolce Gusto range, through Facebook Messenger. They have also not been shy about exploring how to implement commerce linking with AI agents like Amazon's Alexa.
[quote]We want to demonstrate how we are modernizing the brand and connecting with millennials, to be there for the next 78 years or more,[/quote]
concluded Chrisment.
Well, I quite fancy some coffee now! But I will settle for some G&Ts instead. Found this amazing pink peppercorn one by the way – it's delicious. Anyway, off I go, have a great weekend. Don't do anything I would't and let me know how many Snapchat filter makeup/costumes you spotted out on Halloween!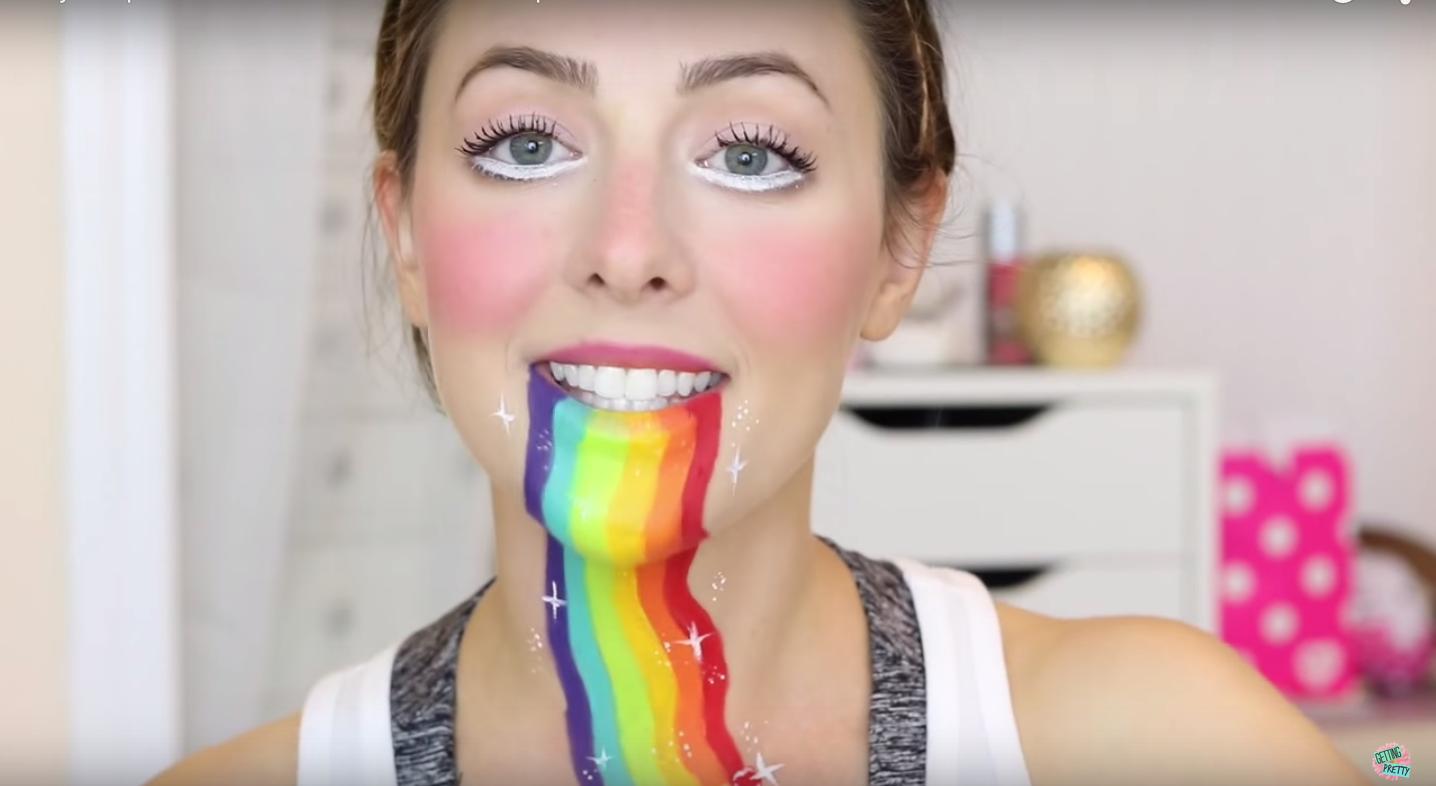 ---
You might also like
---
More from Social Fun
---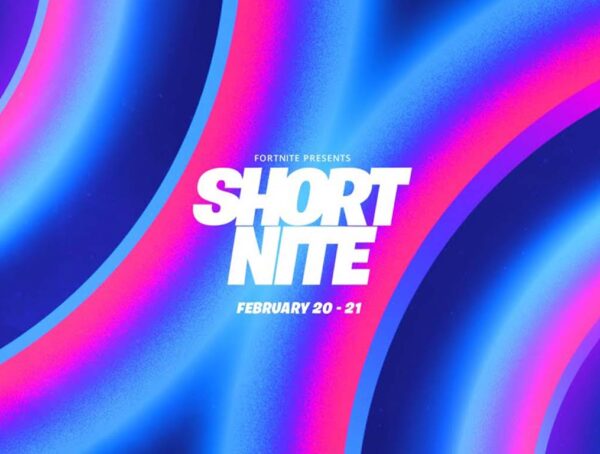 Fortnite has announced the Short Nite Film Festival with screenings for 24 hours on Party Royale's Big Screen.