Yo-ho-ho! Happiest of happy Fridays – this week has been an absolute whirlwind! Mainly because I didn't realise the Southern strike was on for TWO consecutive weeks. All my meetings from last week? Yep, I moved them all to this week. This basically meant I got to delight in my favourite pastime… being herded to/from various tube/train entrances like the wolf in sheep's clothing that I am.
Anyway, it's now time to relax, take 765438 deep breaths and enjoy the mash. Let's go!
Facebook Delivery
Now that Facebook has activated Marketplace and got us all wrapped up in its web of… everything… they are also planning to deliver food!
Shares of the leading US food delivery service, GrubHub, dropped more than 2% on Wednesday morning following a report that Facebook is adding food delivery to the platform!
The Wall Street Journal says that with the recent avalanche of new features designed to keep users engaged, allowing people to order food within the Facebook app makes complete sense. If the move proves successful, GrubHub's dominance in the US food delivery business will be under threat. Not to mention the impact this is sure to have on UberEats, Just Eat and Deliveroo…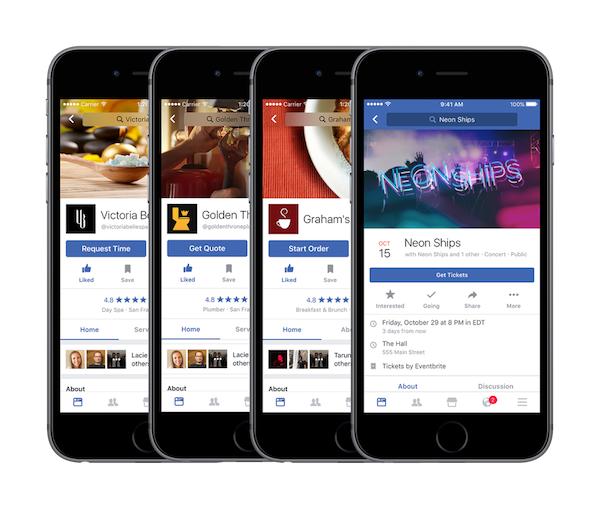 The new food delivery feature will allow users to place their orders on that specific restaurant's Facebook Page. Fine print: the restaurants must be using a service like Delivery.com or Slice in the US. To be continued…
Pizza & Instagram Lessons
Yes, this is the news that Zizzi's restaurant over in Glasgow is not just going to serve you Italian dishes, it will also teach you how to take the best photos of said Italian dishes for Instagram purposes.
Staff at the Glasgow branch have all undergone training in the art of the culinary snap and the best ways to use lighting and filters! The idea came to be after research showed that 1 in 5 young diners in Glasgow take up to six pictures of their food per meal as part of their dining experience! Happy Scottish snappers, aye?
The same research details that taking and sharing a picture of their meals made users rate the dish as having tasted better. Jo Fawcett from Zizzi told The Glasgow Evening Times:
[quote]Zizzi is proud to serve food that looks as good as it tastes and now our staff are fully trained to help you snap and share with your friends.[/quote]
The restaurant team received training from Instagram starlet Leanne Lim-Walker who has built an impressive 177k-strong following.
Leanne, commenting on the move, said:
[quote]Social media is such a big part of our everyday lives, it's no surprise that most people even share their dining experiences. Zizzi's Instagram Gurus will be making sure no good food opportunity goes to waste.[/quote]
Here are the top 10 tips Glasgow diners get on taking and sharing food snaps:
1. Clean your camera lens before taking a photo to reduce blurring and sharpen the clarity
2. Reduce camera shake by using the '+' volume button to capture an image when shooting landscape
3. All iPhones have a grid that you can use, and it can be helpful for lining up your shot. To enable the grid, go to Settings > Photos and Camera > Grid. This works especially well when shooting multiple dishes
4. Don't use your flash! It will bleach the picture. Instead, use the torch light on someone else's phone to illuminate your food
5. Make use of natural light where possible – this will help you to avoid shadows across your pictures
6. Use apps such as Snapped, Facetune and Perfect365 to edit your photos before uploading
7. Make the colours pop – play with the temperature ('warmth' in Instagram's editing tools) and slightly increase the photo's saturation
8. Instagram offers "3D Plane" features, allowing you to fix perspective and distortion. Top-down shots are sometimes hard to take, so you can always adjust the photo to straighten the image vertically to adjust the depth and make it look more realistic.
9. When taking top-down food shots, get high. Get on your feet, your tip-toes or even your chair to achieve the optimum angle
10. Once uploaded, get your snap noticed. Use between four and ten relevant hashtags to help people find your photos.
Disney On Snapchat
Now, when you think Snapchat, you don't automatically think Los Angeles County Museum of Art (LACMA), do you? The museum is next in line to experiment with Snapchat and push the boundaries of communication and storytelling. The Museum has been keen to share items from their collection through Snapchat, using a humorous approach to get pieces in front of new and unsuspecting eyes.
Where does Disney come in? Well LACMA is teaming up with old Walt's company, in what is pretty much a match made in digital heaven. Hakuna Matata! The museum is working with Oh My Disney to re-envision Disney's classic stories via Snapchat, using items from the museum's collection (it contains 130,000 works by the way).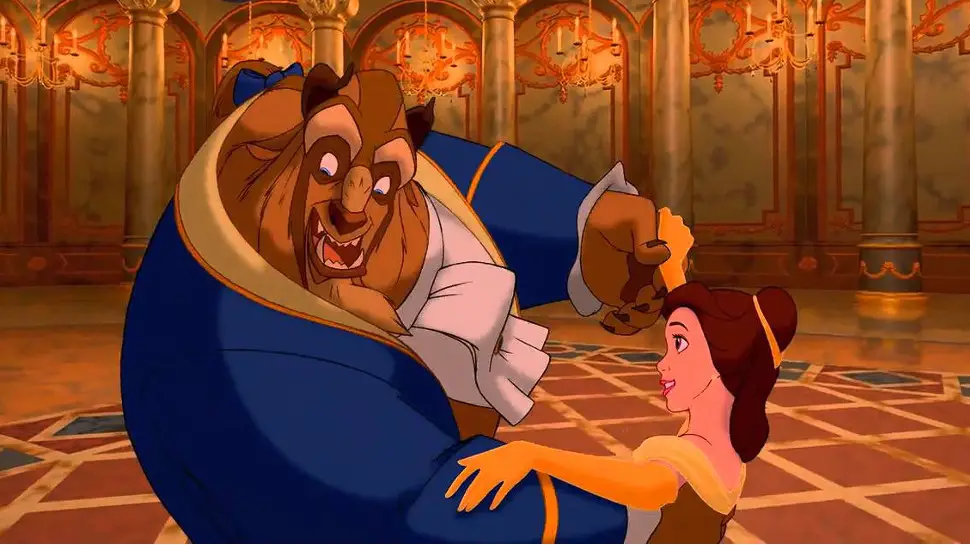 They will choose pieces that best represent the story at hand, and then use filters and memes to create the narrative. The first classic to get the Snapchat treatment is Beauty and the Beast. Here's a sneak peak at what to expect: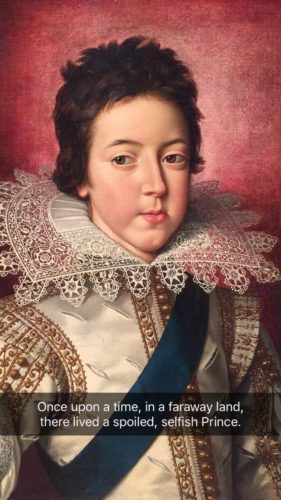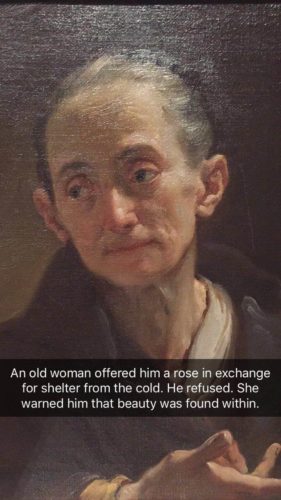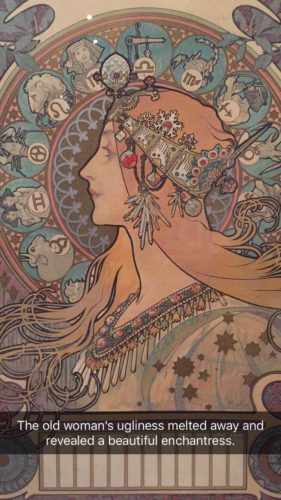 VP of Content and Audience Development at Disney Consumer Products & Interactive Media Dan Reynolds said in a statement:
[quote]The LACMA Snapchat account already captures that contemporary and culturally savvy voice and tone that our OhMyDisney Snapchat audience loves, and this collaboration is a natural way to add a little magic to art and storytelling to reach a new generation of art and Disney fans alike.[/quote]
The collaboration on the @LACMA and @OhMyDisney Snapchat accounts started on Wednesday! They'll share new interpretations of Disney classics twice a month, so if you love Disney and Snapchat AND art – you'd better get in on the action.
That's it you lot! Go digest and have an incredible weekend!
---
You might also like
---
More from Social Fun
---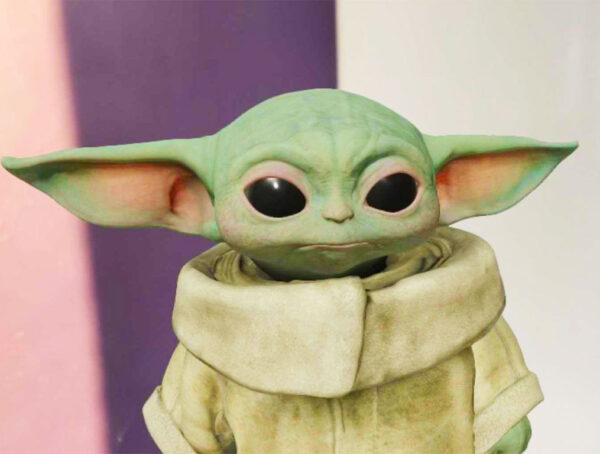 Already done with Season 2 of The Mandalorian? Maybe it's time to bring Baby Yoda in your living room with …