Ok – who else is cold? Autumn has definitely arrived… with a chill! I had to dig out my winter coat yesterday! And I'm contemplating gloves for next week too. I know – I might be a little bit of a wuss…
But it is Friday, so the warm, delicious glow of the weekend is shining upon us all. I am still trying to decide what to have for dinner this evening by the way – choices so far are: tapas, pizza, burgers or sushi. I mean, I may as well flip a coin at this point since I want all of it.
Whilst I find the right coin, why don't you have a look at this week's mash?
Strike Back At You!
So… if you know me at all, or have ever read the Mash before (that's ALL of you, right?), you'll know of my deep, unwavering love for Southern Rail. Commuting every day with Southern has changed my relationship with trains, from "casual" to "it's complicated". I need them but they drive me crazy, they are always late, sometimes don't even turn up! And they definitely don't buy me flowers. Nor give up a seat. Ok – I am getting emotional even talking to you about it!
With three more union strikes planned in the next few weeks, Southern (clever, clever Southern) thought it would be a good idea to ask passengers to "strike back" and let unions know how they felt about all the disruption they'd be facing via Twitter. The "Let's Strike Back" campaign launched on Monday prompted a pretty angry response from countless customers!
Time to get back on track. Tweet @RMTunion & tell them how rail strikes make you feel. https://t.co/IVaRAGBBSV #SouthernBackOnTrack pic.twitter.com/lpBcXs9K5f

— Southern (@SouthernRailUK) October 3, 2016
And people told the rail operator just what they thought, using the company suggested #southernbackontrack:
https://twitter.com/MattWoosie/status/782828824933326849
you are kidding? I dislike unions but I dislike incompetant management more. You provide the service – get on with it.

— Simon Cox (@simoncox) October 3, 2016
my connecting train home has been cancelled every day under revised timetable. And now you expect me to advocate for you? ⁉️

— Nik Fletcher (@nikf) October 3, 2016
I assumed there was a @RMTunion strike this morning – but no, just the standard poorly run service #SouthernBackOnTrack #southernfail https://t.co/OhmZdUQ8P1

— Ellie Awford (@EllieAwford) October 3, 2016
Imagine thinking it's ok to launch a campaign asking people to harass your own staff. Classy @SouthernRailUK #SouthernBackOnTrack @RMTunion

— Katie Shaw (@sewdarngood) October 3, 2016
https://twitter.com/Peter_Lote/status/782878343188414464
The response was so negative, this apparently happened…
Aftermath of #SouthernBackOnTrack campaign in @SouthernRailUK office today. #Southernfail #SouthernRail pic.twitter.com/GcmtYZDIiv

— Association of British Commuters (@ABCommuters) October 4, 2016
By the way, a group of commuters are mounting a legal challenge against the company, and are being sponsored by hundreds of Southern passengers. Wish me luck! The strikes will start on October 11 and will be held pretty much on and off until December 8. Yep.
Insta Foodie Twin
Now, finding a great place to eat is something of a hard earned talent these days. Triangulating five restaurant review apps plus some friend recommendations and an Instagram post or two, can be hard work. Enter Wine n Dine – an Instagramesque app that allows users to follow each other in their areas, and see what they're eating. See something you like? Just click the "Wanna Try" button to save the meal in your inventory. Users can rate meals between one and five stars, and the majority of the posts on the app have a rating between four and five stars.
"We found that people don't really want to take the time or energy to post about something they didn't like," co-founder Adam Cooper tells TechCrunch.
[quote]Because of this, Wine n Dine offers a much more positive experience than other restaurant review apps."[/quote]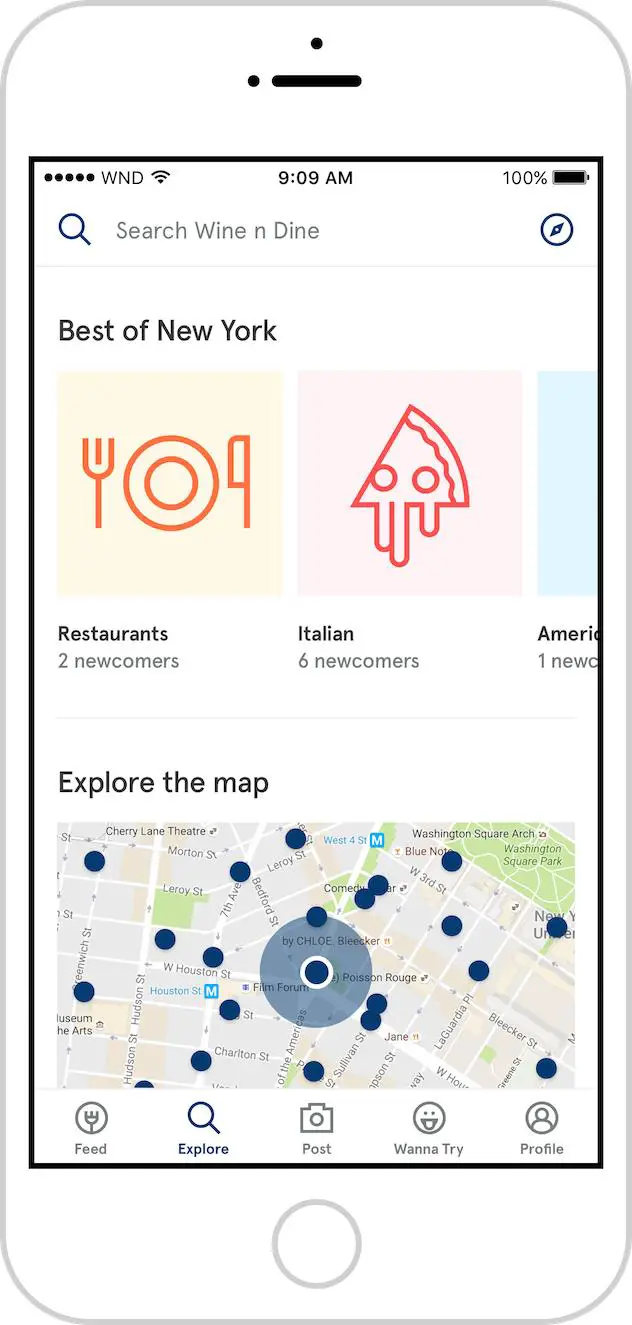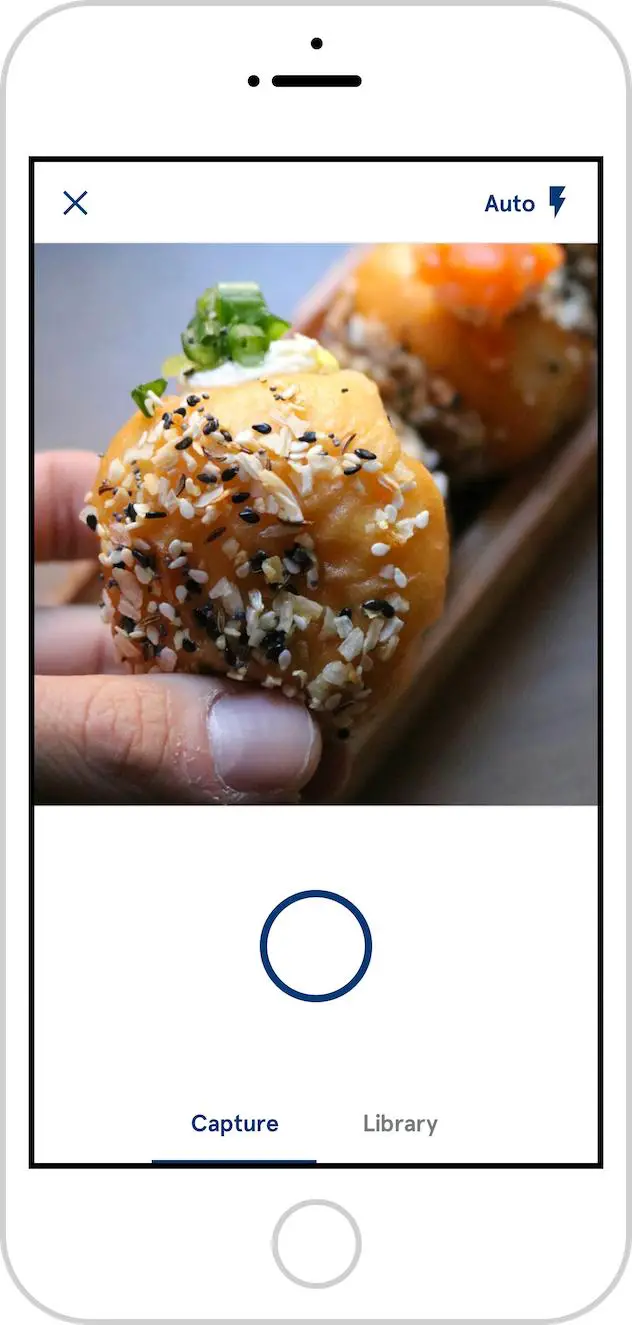 Eventually, the W&D team plans to let users follow certain kinds of meals, so they can curate the feed they are exposed to… Wine n Dine soft-launched last year, it now covers 70,000 restaurants, and is being used in more than 6,000 cities!
New Fork City, the restaurant I mentioned in the Mash last week, is already on it and so am I – follow me at @SimPop when you download.
Politically Facebook
With the US election fast-approaching, everyone seems to be on the edge of their seat, especially with Trump still running. Now, as usual, Facebook is very much part of the debate. Back in 2012, Facebook took serious flak for adjusting the news feed of 1.9 million users to increase political content. And then in 2014, as a result of a 689,000-person experiment, Clay Johnson, co-founder of Blue State Digital, the firm that built and managed Barack Obama's online campaign for presidency in 2008, asked:
[quote]Could Mark Zuckerberg swing an election by promoting Upworthy [a website aggregating viral content] posts two weeks beforehand? Should that be legal?[/quote]
And that begs the question: Can Facebook swing an election?
The now popular "I Voted" badge, has been used in numerous elections around the world, and it's become a badge of honour. Coupled with personal statuses at times illustrating which party/candidate or cause the person voted for, can be a powerful influencing tool. Studies have shown that determining the political leanings of Facebook users is easy, even for those who refrain from online political activity.
Facebook could then choose to show the "I Voted" tool only for supporters of candidates or political parties of its own choosing, thus boosting their numbers. This by the way would be legal, even if done secretly.
In March this year, Facebook employees actually asked Mark Zuckerberg the question "What responsibility does Facebook have to help prevent President Trump in 2017?" Facebook's COO, Sheryl Sandberg, replied: "Facebook would never try to control elections."
But if Facebook can control millions of votes with the literal press of a button, is that still democracy?
And on that pensive note, I'm off to continue my coin-flipping as I have still have the food-choice semifinals to go before dinner. I'm down to tapas vs burger. Maybe I'll Wine and Dine my result… Have a great weekend!
---
You might also like
---
More from Social Fun
---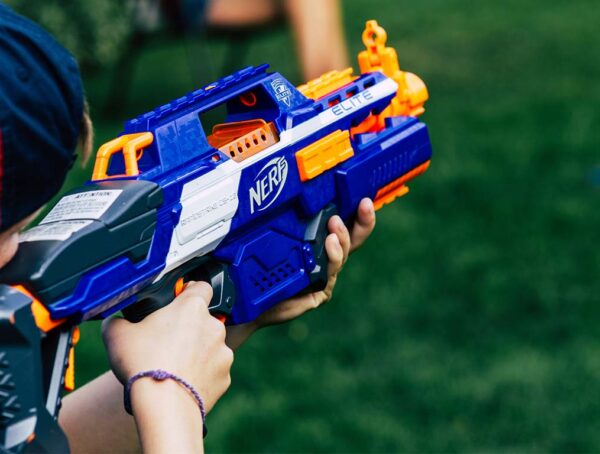 Most people have probably grown out of their Nerf obsession; if you haven't, you could become the new NERF Chief …