Welcome to your pre-long weekend warm up, everyone! And what better way to celebrate, than with a Pop Mashup. What are your plans for Easter? Are you getting an egg? I am torn between the Mini Egg one and a Lindt one. Whatever will I choose? I also have some holiday booked, so I will be enjoying a delicious spell of 10 non-commuting days. TEN DAYS.
Anyway, back to business – Let's give this mash a stir, shall we?
Stop – FLOTUS Time
Forget all about The Donald, this week was about Melania. On Monday, presumably because it was just after April Fools, the White House released Melania Trump's official portrait as First Lady. Twitter had a few things to say about it. Here's the original:
Official Portrait of First Lady pic.twitter.com/K1DUVE5kSI

— Melania Trump (@FLOTUS) April 3, 2017
And here are some of the reactions Twitter had to it:
what filter is this @FLOTUS https://t.co/YuQKI87Zbt

— David (@DiscreetLatino) April 3, 2017
Congrats to Melania on her official portrait pic.twitter.com/SuTfebTtTI

— luke oneil (@lukeoneil47) April 3, 2017
https://twitter.com/NoEscalators/status/848942835747495937
Melania's official portrait makes her look like the lady CEO of one of those high end match maker services they advertise in Sky Mall pic.twitter.com/T3jXfSqYaG

— Robert Balkovich (@robertbalkovich) April 3, 2017
https://twitter.com/rustyk5/status/848942550245416960
Also, people were annoyed that she mentions The White House as her new residence, even though she is still living in NYC. Do we think these guys will see a second term? Nope.
Facebook Sorry
Another photo has been making waves this week, this time on Facebook. Skincare brand Nivea is saying sorry for running an ad with the tagline, wait for it… "White is purity". Like so: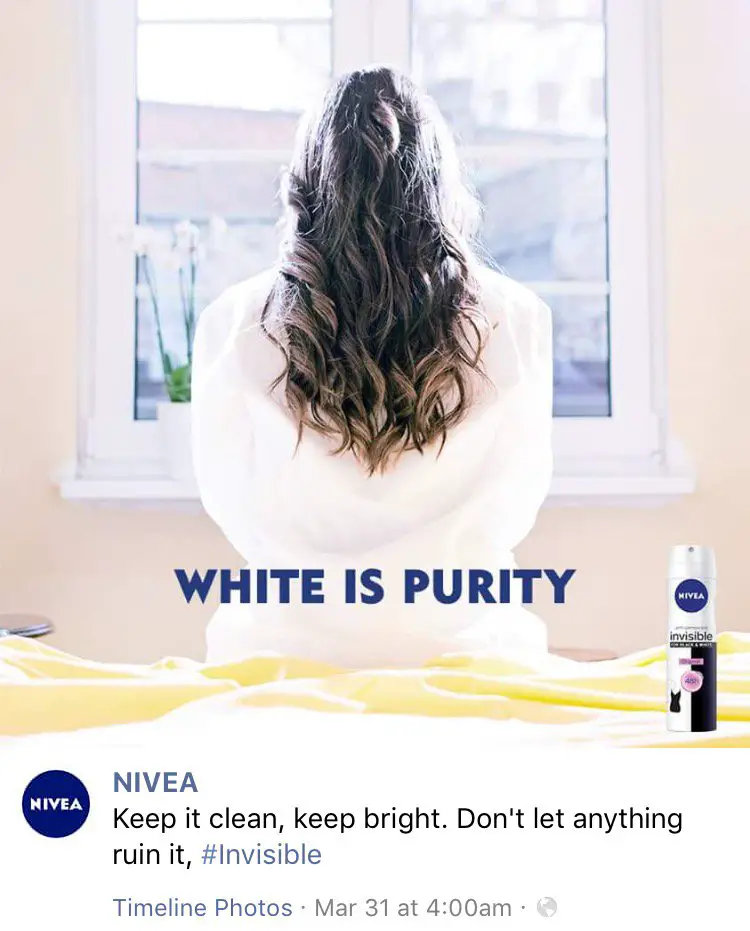 The ad is for the brand's invisible deodorant range and has since been deleted from Facebook. With over 19 million fans on their page, the ad was apparently targeted towards Middle Eastern social media users.
Aside the controversial tagline, the message "Keep it clean, keep bright. Don't let anything ruin it, #invisible" also appeared. Nivea's parent company Beiersdorf had to issue a statement and apologised:
[quote]We are deeply sorry to anyone who may take offense to this specific post. After realising that the post is misleading, it was immediately withdrawn. Diversity and equal opportunity are crucial values of Nivea. The brand represents diversity, tolerance, and equal opportunity.
We value difference. Direct or indirect discrimination must be ruled out in all decisions by, and in all areas of our activities.[/quote]
Silly Insta Fashion
New favourite Instagram account alert! @Siduations is the new cool fashion kid in town.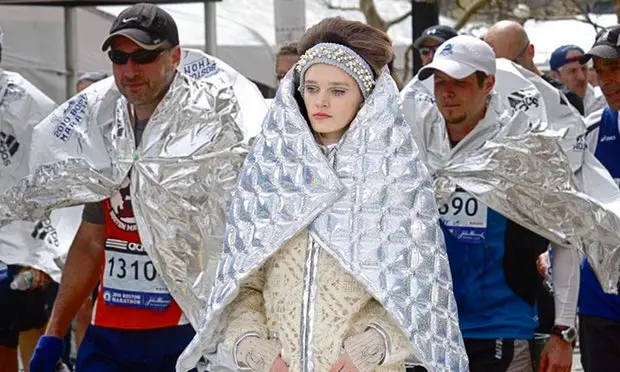 The account essentially places "out there" fashion creations into mundane scenes. This model for instance, is wearing a Chanel metallic wrap and fits nicely next to these marathon runners in foil.
Sidney Prawatyotin, the man behind the account, says it's about making fun of the "unwearability" of some fashion items. "I love fashion. I hope none of the designers think I'm making fun of them," he told Vogue recently.
The idea for the account came after seeing a picture of Chloë Sevigny. In the snap posted on Instagram, she is wearing a floor-length Prada dress, and is on a basketball court – not a natural combination, you might think. And neither did Prawatyotin – he put a basketball emoji on it and sent it back. Sevigny posted it to her account.
Here is some of Sidney's best work so far:
https://www.instagram.com/p/BRqntscjeJ2/
https://www.instagram.com/p/BRb-66Kj4Bh/
https://www.instagram.com/p/BRTwCLOjUZ8/
And my personal favourite:
https://www.instagram.com/p/BRQ5MwsDtax/?taken-by=siduations
#JustAddZebras
Now, I don't know if you follow/enjoy a bit of Last Week Tonight with John Oliver? I do!
Seeing as this year has been a little challenging to watch – Trump, Brexit, wars etc. – John came up with a great solution to make the news more bearable — just add zebras.
A couple of weeks ago, the show reported that in La Paz, Bolivia, people are hired to dress up like zebras and dance on crosswalks, in an effort to encourage safety on the roads.
"If zebras can make Bolivian traffic jams better, what else could they help with?" thought Oliver.
On the show, the LWT team made a clip of a zebra standing next to Melania Trump, holding up a Stop sign during Trump's inauguration. They also added a zebra to a very emotional scene in movie "Manchester by the Sea", like so:
https://www.youtube.com/watch?v=pzheZlnz9TU
"I think it's pretty clear, with things in America the way they are now, we need these zebras like never before." And so to help us all, the show is providing 24 minutes of a zebra in front of a green screen dancing or being generally silly over on YouTube.
The message is clear, add the footage to "painful moments" and use the hashtag #JustAddZebras. Here's a mix of the best:
Think you can do better? Here's the green screen footage – go crazy:
Carpe weekend, everyone! Go Bananas.
---
You might also like
---
More from Social Fun
---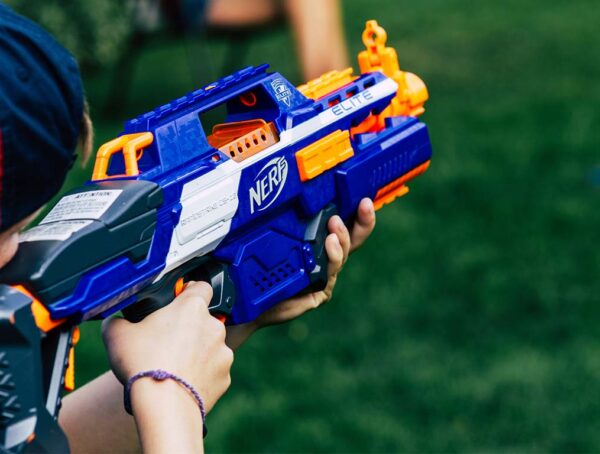 Most people have probably grown out of their Nerf obsession; if you haven't, you could become the new NERF Chief …