Gimme a T, gimme a G, gimme an I, gimme an F! We've made it, Friday is here. We are in "alarm optional' territory now, and boy, oh boy, am I happy. I have a full weekend of celebrations, as it's my boyfriend's birthday next week. There will be wine, there will be steak, and there will be seafood. All the main food groups! So that's me sorted then!
Before we embark on that fun ride, let's get this week's pop mashup going!
Insta President
Yes, yes, Donald Trump may be all over Twitter like a rash, but he really is no match for his Slovenian counterpart on Instagram.
Borut Pahor aka "Barbie" (I know!), has been using the social platform since 2012! He started just before he launched his bid for the 2012 presidential election, which he clearly won – and has been sharing his shenanigans ever since.
With over 24,000 followers, his profile is growing by the day. And if you're wondering what you can expect from… Barbie, there's a whole range of posts to choose from. Topless with a tattoo of a dolphin on his shoulder, or road repairs. On a football pitch, or skiing down snowy slopes.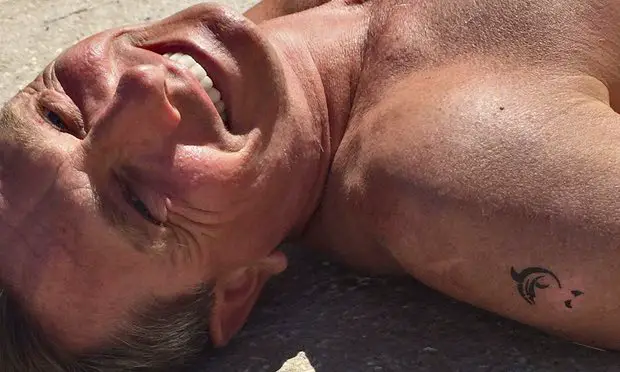 There's even one with "famous friend" Barack Obama, captioned: "The most inspiring."
This one is my personal favourite:
In one post he addresses his nickname, with the words: "Barbie, and not a bad guy" under a photo showing him having makeup being applied to his face. And if you wonder where on earth this nickname came from… brace yourselves! It comes from his modelling days, while studying political science in the Slovenian capital, Ljubljana.
"Communications between people and politicians are changing all the time," Pahor said in a recent interview. "Instagram is most used by young people. In a period of distrust of politics, this is a way to reach them."
"Instagram is not really a communication [platform] for sending political messages," he said. "Twitter is much more suitable for politics."
A recent poll shows that 52% of Slovenians hold him in positive regard, and just 16% view him negatively. So, he's clearly doing something right. Like what you see? Follow him here.
Screenshot Shopping
What do you screenshot? Me, I typically screenshot the following: delayed/cancelled trains (help me!), memes, maps, and maybe clothes.
Amber Venz Box is definitely hoping it's mostly the latter. Co-founder of social shopping service LIKEtoKNOW.it noticed that the way we are using screenshots is changing. If fact, it started changing all the way back in 2015, when Apple added a separate iPhone photo folder for screenshots.
"It really shows purchase intent," said Venz Box, a Forbes Under 30 list member in 2017. "We wish our lives looked like our Screenshots folder."
So what did she do with this info? LIKEtoKNOW.it is now a standalone app. Smartphone users screenshot products they like, including ones from influencers' Snapchat and Instagram accounts.
The app then identifies the products on each image and sends a push notification with a ready-to-shop link. How are they doing it? Well, back in August 2016, Venz Box bought NYC startup Chappy, to develop the screenshot technology needed for the new app.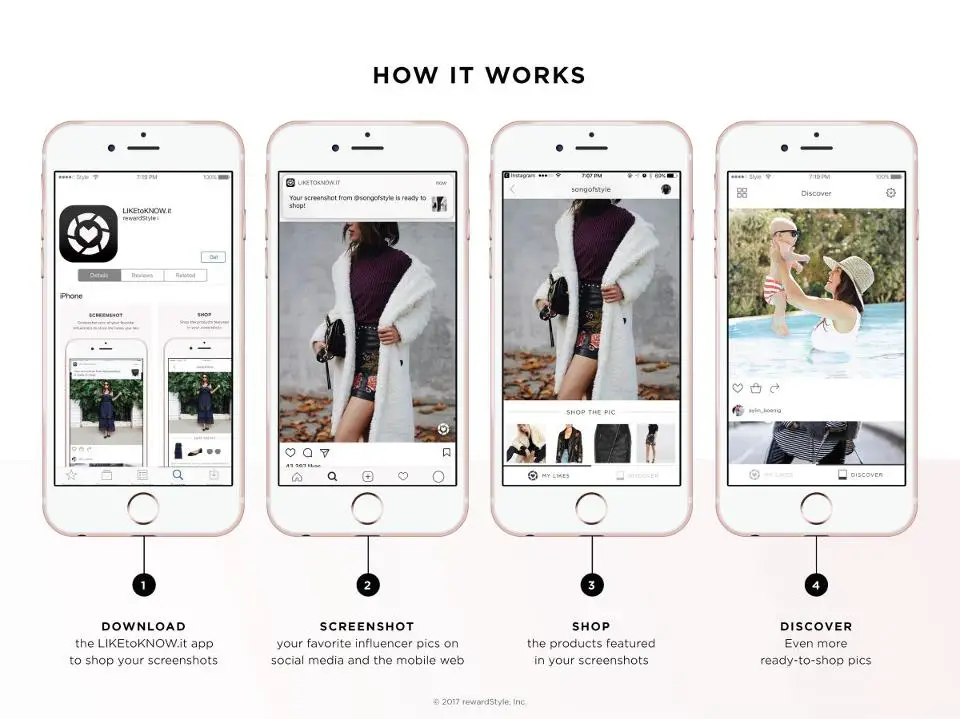 This is a great move for the brand, as it was previously a little clunky, involving a lot of in/out and all around clicks to get to the shopping info. It was popular enough though, with over $150 million in retail sales in 2016, up from $10 million in 2014.
Unlike Facebook and Twitter , Snapchat and Instagram don't make for easy linking, which makes them pretty much self-contained and difficult for e-commerce.
"The next Snapchat could be even more closed," VB said in an interview. Her solution – "We've elevated out of the individual platform into the handset."
Bravo!
In Tumblr Fashion
So, Paris Fashion Week happens this week, and Paramount Pictures is joining forces with Tumblr to celebrate the release of film 'Ghost in the Shell' starring Scarlett Johansson.
The event was designed to take the form of an exhibition, bringing together the worlds of film, fashion and tech (my favourite!). Held on Tuesday, guests watched a showcase of wearable tech from a range of designers, demonstrating how tech is changing fashion.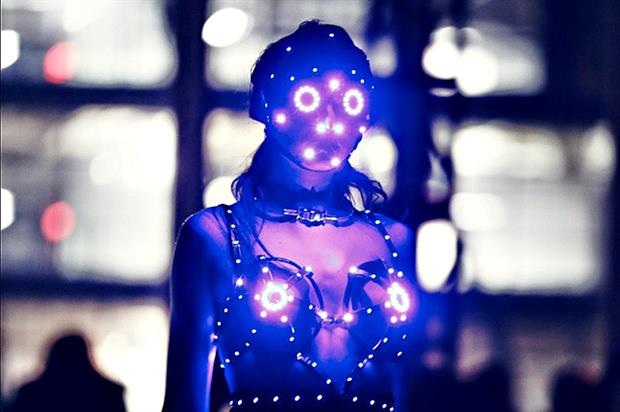 The clothes adjusted colour to the temperature of the models and even changed shape to different sounds. Hollywood costume designers, Chromat, also exhibited their 'Andrenaline Dress'. Powered by Intel technology, it's made of printed panels which interlink into an expandable carbon fibre framework. The dress mimics the human body's 'fight or flight' reaction and changes shape to empower the wearer!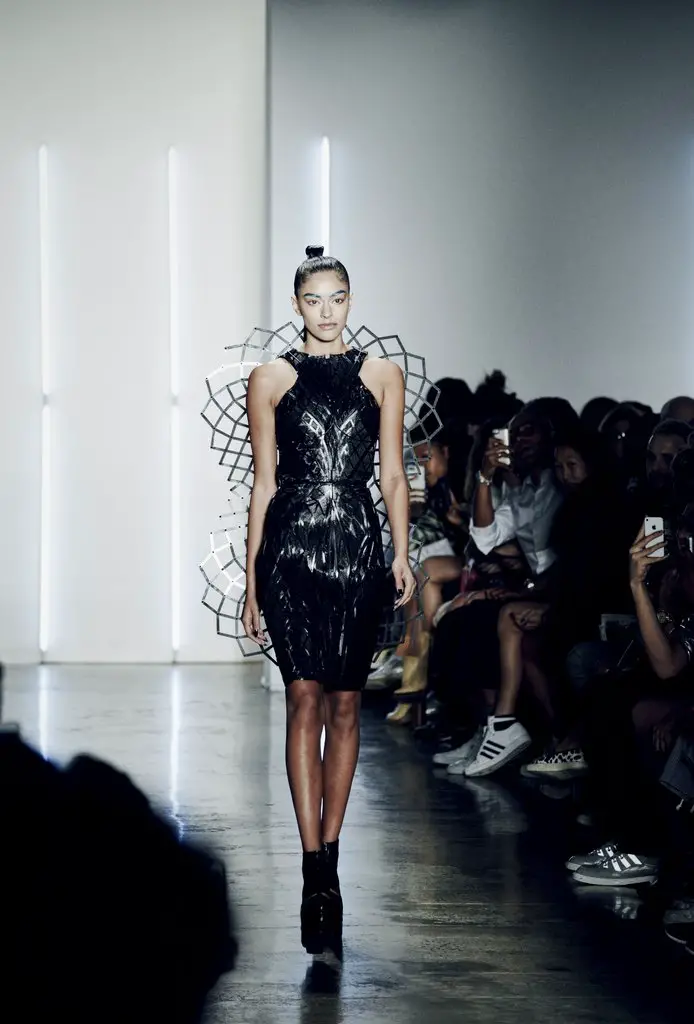 Tumblr will showcase highlights and original content from the event online from today!
Here is the invite to the exhibit:
That's your pop mashup for the week! Have a great weekend, see you on the flip side, enjoy sensibly.
---
You might also like
---
More from Social Fun
---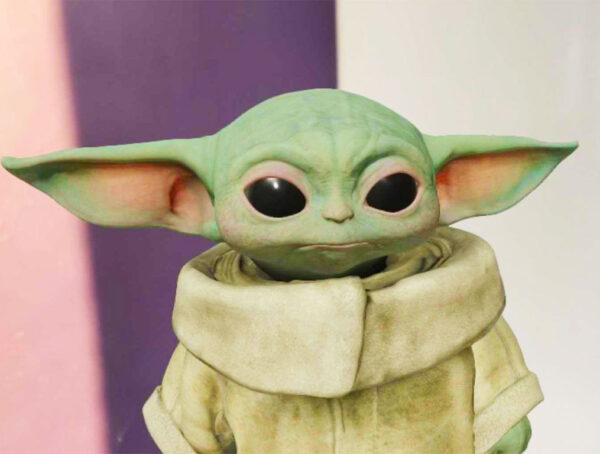 Already done with Season 2 of The Mandalorian? Maybe it's time to bring Baby Yoda in your living room with …