Spring is in the air, people! I've even seen a couple of cherry blossoms on my way to work, so it's legit! I've been waking up at the crack of dawn all week, and I am very much looking forward to "Le Weekend." But first, a nice portion of social Mashup to get you ready for the fun.
Let's do this!
#TrumpTime
Time to realise that Trump is likely to be part of our lives (and the Mash) for a while. Mainly because he is PRIME mashup fodder.
This time, it was because of live footage from the Donald's limo journey to the Capitol, for the joint session of Congress address. It looked something like this:
You can see him practicing the lines from his speech. The clip quickly made the rounds on Twitter, and users went to town. Here are some of the best:
Greatness, blah, blah, blah, big league, blah, blah, blah, winning https://t.co/IMTFVWA6B3

— Mathew Ingram (@mathewi) March 1, 2017
https://twitter.com/tanyasic/status/836758897629200384
e·nun·ci·ate, e·nun·ci·ate pic.twitter.com/fUHdHQpnyz

— Bradd Jaffy (@BraddJaffy) March 1, 2017
hello darkness my old friend pic.twitter.com/mBoPSOg4q2

— ziwe (@ziwe) March 1, 2017
Earlier, NBC News captured footage of President Trump preparing for his speech in his limo. pic.twitter.com/DKwbo0tCZz

— Orange Leader (@OrangeLeaderUSA) March 1, 2017
The speech marked a milder tone compared to the usual nonsensical flamboyance. Nice to see even at a milder setting, Trump still makes a Twitter buzz!
Finstagram aka Finsta
Apparently teens have fake Instagram accounts. And it's a "thing" now more than ever. Exclusively for a close group of friends to follow, they include crying posts (after taking a test), outfit posts when in need of advice while shopping, or more serious posts about moods. Finstas are typically full of screenshots of funny family group texts, reactions to celebrity news, and memes about something Donald Trump did… see, dastardly Trump again!
Why do you need two Instagrams then? Why not combine the two? Apparently, the "regular" Instagram is more a professional showcase everyone can see. A finsta is for "ugly selfies" and mood swings. They are private and secretive.
A teen spoke to website Man Repeller saying "I don't want the whole world to be able to see pictures of me with my retainer in, but I like posting funny things for my friends. I vet people who request to follow my finsta if 1) I talk to them on a weekly basis 2) I feel comfortable with them seeing my more raw, emotional rants and 3) I trust they won't share what I post to my finsta with others."
https://twitter.com/_nataliegraham/status/831719087910899713
Yep, #old. Simply no time for both.
Snapchat Drone Phone
That title might be a BIT misleading but it combines a few things Snapchat might be up to!
Three people working within the company's secretive California research labs revealed the drone plans to the New York Times this week. Snapchat is yet to confirm/deny the existence of the drones, or what their exact purpose would be…
The New York Times describes its informants as "people briefed on the project who asked to remain anonymous because the details are confidential." The labs are rumoured to be working on everything from wearable cameras to facial recognition technology and 3D scanners.
Since Snapchat continues to innovate, a California-based marketing firm just came up with a concept Snapchat handset. Equipped with a 360-degree camera and buttons that enable scrolling through filters, they are designed for easy sharing.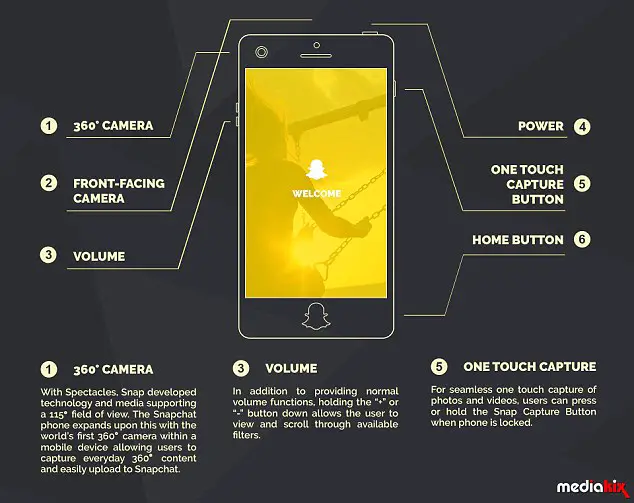 "Snapchat's growth is slowing due to Instagram" says Evan Asano, CEO of Mediakix.
[quote]We were thinking about how they could be more innovative than their competitors and since Snapchat has re-branded themselves as a camera app, we thought 'what could be changed about a mobile device to make the camera and messaging at the forefront'.[/quote]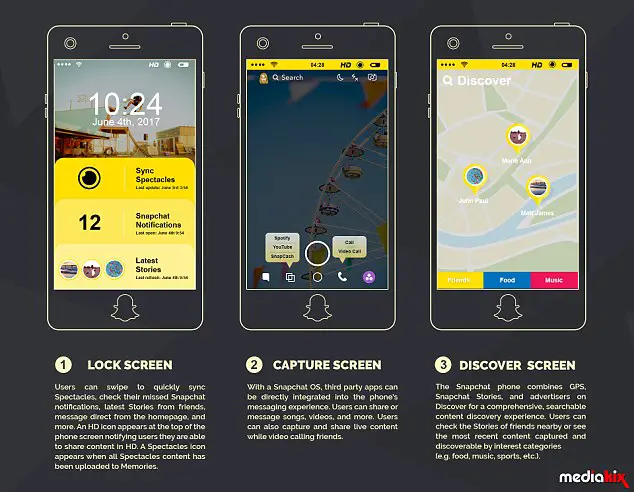 Mediakix also shared a list of about 50 hardware engineers, global supply chain managers and product manufactures who have recently been hired by Snapchat.
Drone or phone? DRONE OR PHONE?!
OscarTube
We had the Oscars on Sunday/Monday this week and the blunder of the Best Film award and all the success for La La Land (yay!).
YouTube created a special-edition YouTube Movie Trailers Leaderboard ahead of the Awards gala on Sunday/Monday. It ranks the top performing Best Picture nominee trailers.
The nine trailers included, are all blockbusters, and amass a whopping 3 million hours of watch time! The most popular trailer of  the year is "La La Land" – hands down. It was followed closely by "Arrival" and "Hacksaw Ridge".
*watch it
You can watch the full list back to back and see which ones you want to watch here!
Now I want to watch La La Land again, but I have a busy weekend ahead – full of lunching and birthday-ing. Not mine this time, I didn't quite stretch it to a month… Enjoy your weekends!
---
You might also like
---
More from Social Fun
---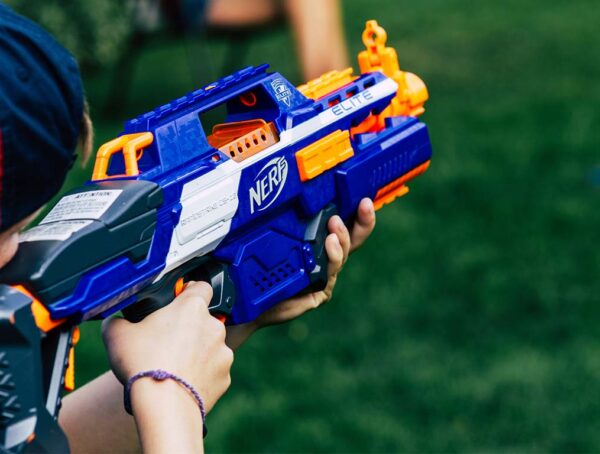 Most people have probably grown out of their Nerf obsession; if you haven't, you could become the new NERF Chief …