Happiest of Fridays! I am now a year older, wiser, and just that much better all-round. Like a fine wine, like a delicious cheese, like cold pizza on a hangover. A gift to humanity. Hope your week has been incredibly successful, so you deserve your Pop Mashup for the week – the gateway to weekend merriment!
"More Glitter, Less Twitter"
Following any fashion bloggers/journalists/designers/models? I follow Man Repeller so I know it's the season of Fashion Weeks around the world. And since we are living through turbulent political times, it was only a matter of moments, until fashion went there!
On Monday at London Fashion Week, a UK-based designer unveiled a campaign full of messages for President Trump and the global community at large. Featuring extensive sequin coverage – I mean EXTENSIVE – the collection included a series of great slogans: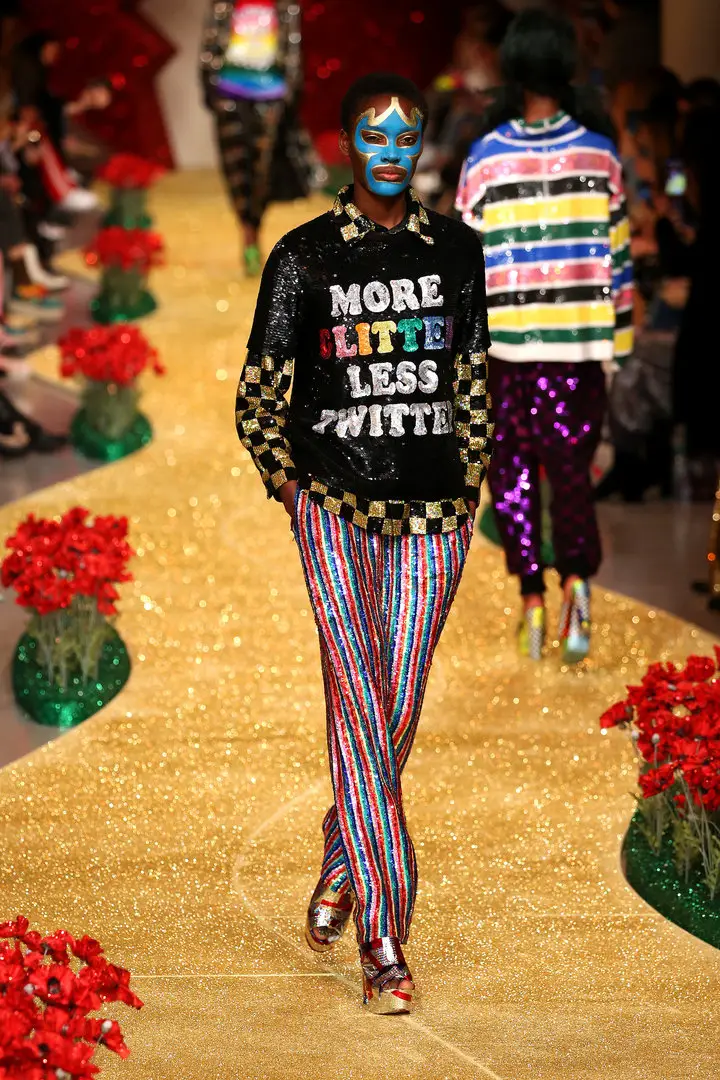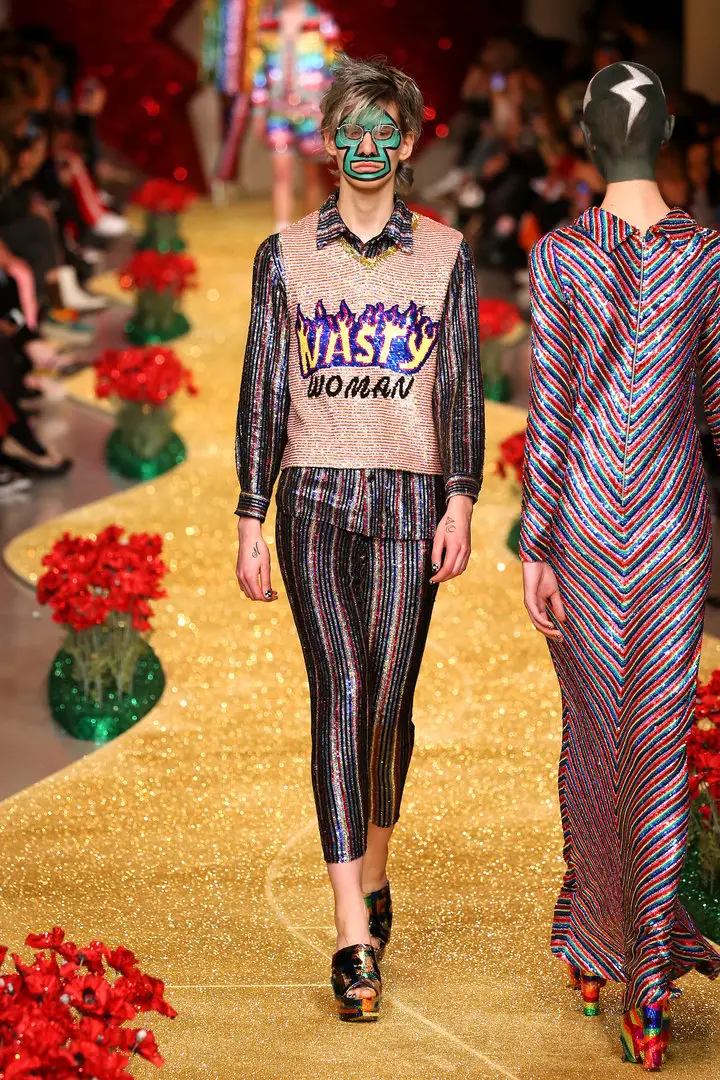 "More glitter, less Twitter" and Trump-inspired favourites like "nasty woman" and "pussy grabs back" adorned colourful tops. A shorts suit with the words "Planned Parenthood" down the leg also featured.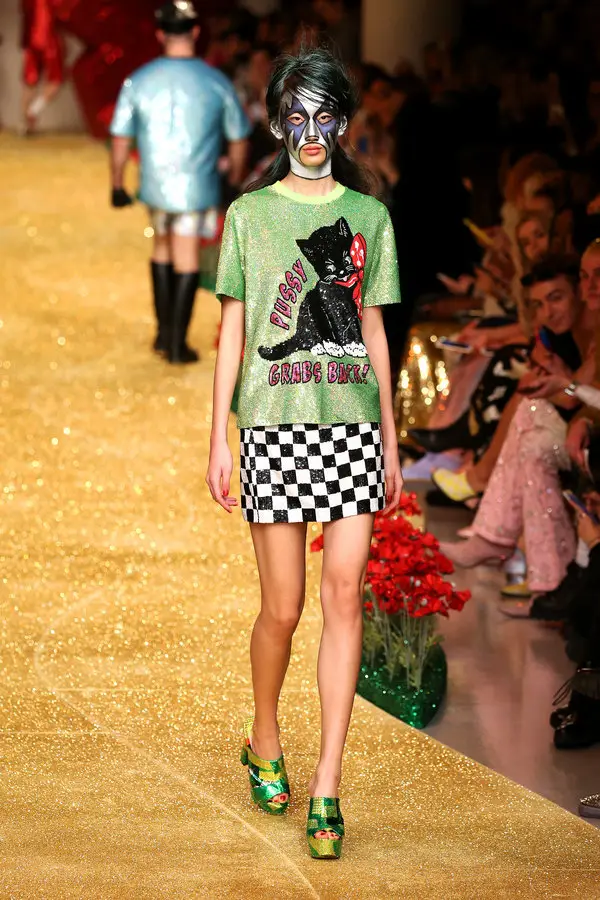 You can follow Ashish on Instagram. According to the account, he's been "Fighting gloom with glitter since 2001." His website includes footage of the show too, so you can see ALL of the highlights. Do it!
Facebook Connect
Now, we all know Facebook has its sights on Snapchat – I often think Zuck has a dartboard with Spiegel's face on it.
But Facebook is also looking to connect all other social networks through its interface. Yes, Facebook is apparently testing a new feature that makes it easier for your friends to track you down. Wherever you are.
The site started displaying links to some users' other social media accounts, including Twitter, Instagram, LinkedIn, Snapchat and more!
The links show up as large buttons, under the profile photo, between the Featured Photos section and About/Photos/Friends menu.
Facebook on iOS is now letting you display shortcuts to your Twitter, Instagram and Snapchat accounts pic.twitter.com/Bk6VaJR9LG

— Matt Navarra (@MattNavarra) February 17, 2017
The Next Web's Head of Content, Matt Navarra, posted a screenshot at the weekend, over on Twitter. Replies from a number of his users suggest that this has actually been in testing "for some time."
Mark Zuckerberg's recently published manifesto announced a shift in focus – from connecting friends and family, to "developing the social infrastructure for community." Well, this is certainly that.
Facebook only seems to be testing the feature on its iOS and Android app for now… Will the next step be a replacement for Google? "Foogle" anyone?
Coffee Painting
Ok so, coffee is delicious, and is for drinking. But Vancouver artist Mei Yu has decided it's also for drawing! With over 1.4 million subscribers on her YouTube channel, Mei said she decided to try drawing with instant coffee, just to see what it would look like.
"I was thinking about painting with coffee as something that's really unique and different," said Yu. "It's coffee, it's delicious… and I thought it would be fun to show my viewers all kinds of art you can do with the things around you."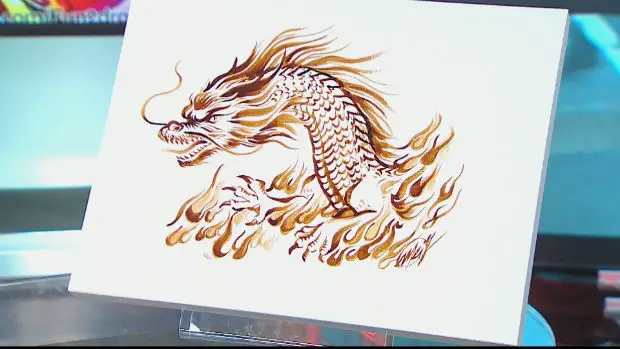 "I'm always trying to create different types of art challenges and interesting content." Her fans love it. Her videos regularly clock hundreds of thousands of views in just a few days!
She says the response to the coffee art has been so positive that she decided to make a T-shirt out of her first coffee design, and is now selling them.
Yu's channel is Fun2Draw and she started the channel to inspire other people to draw and paint, after she grew up without access to any formal instruction!
Pretty impressive! Here's how to do it yourselves:
https://www.youtube.com/watch?v=Xa_9aOEhRfg
Happy Birthday, Tumblr!
Yes, it's Tumblr's 10th birthday this year! Sunday, the 19th of February, marked 10 years of meme-heaven and CEO David Karp shared his thoughts.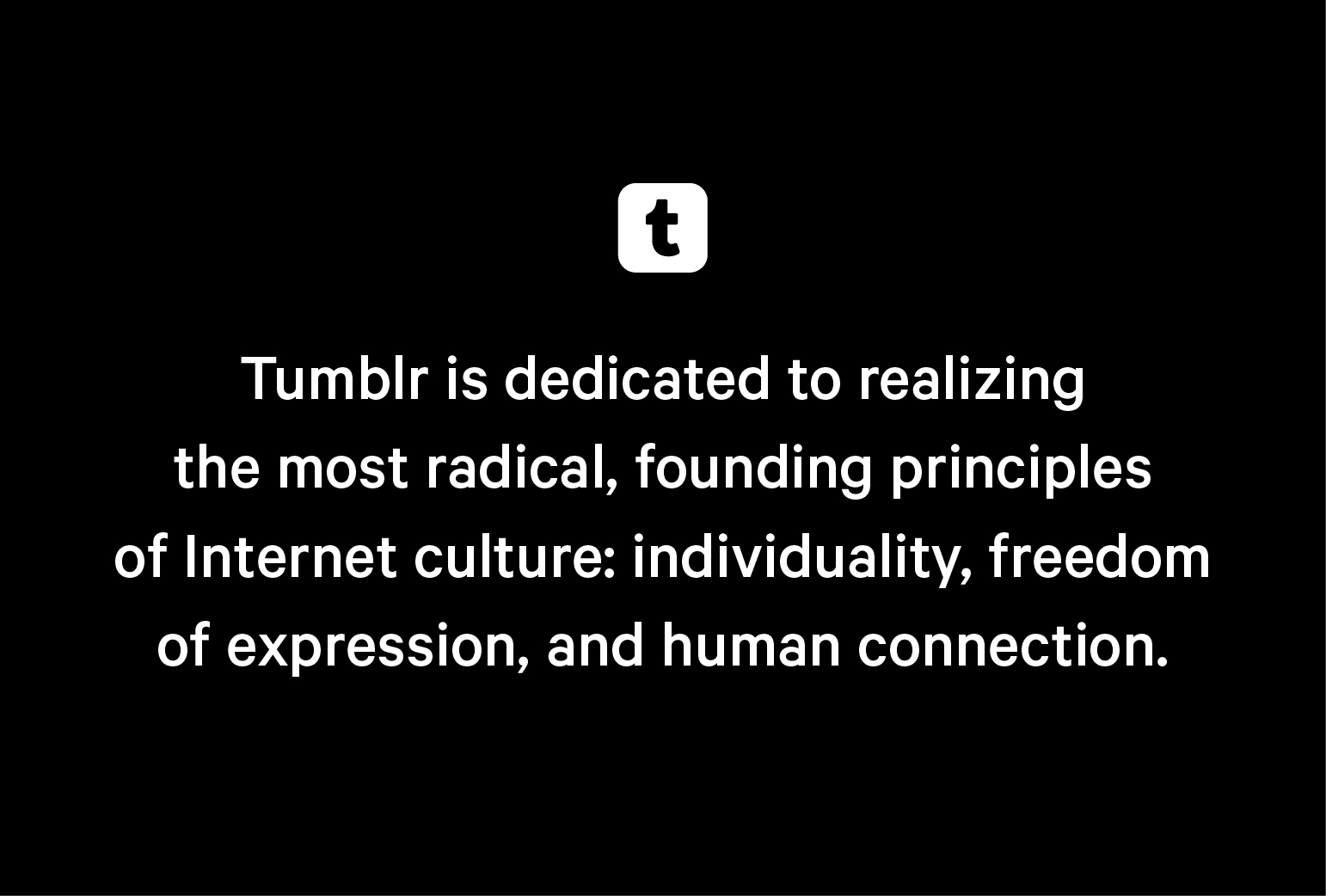 Karp looked back at pre-Tumblr 2006, noting that Google hits for "podcast" had skyrocketed from 100,000 to 100 million in less than a year. Twitter had just entered the arena, and the number of blogs out there was doubling each day!
Karp traces a line through time from initial possible names like Tumblehub and Tumblespot to the 336 million users who have generated 146 billion posts to this day.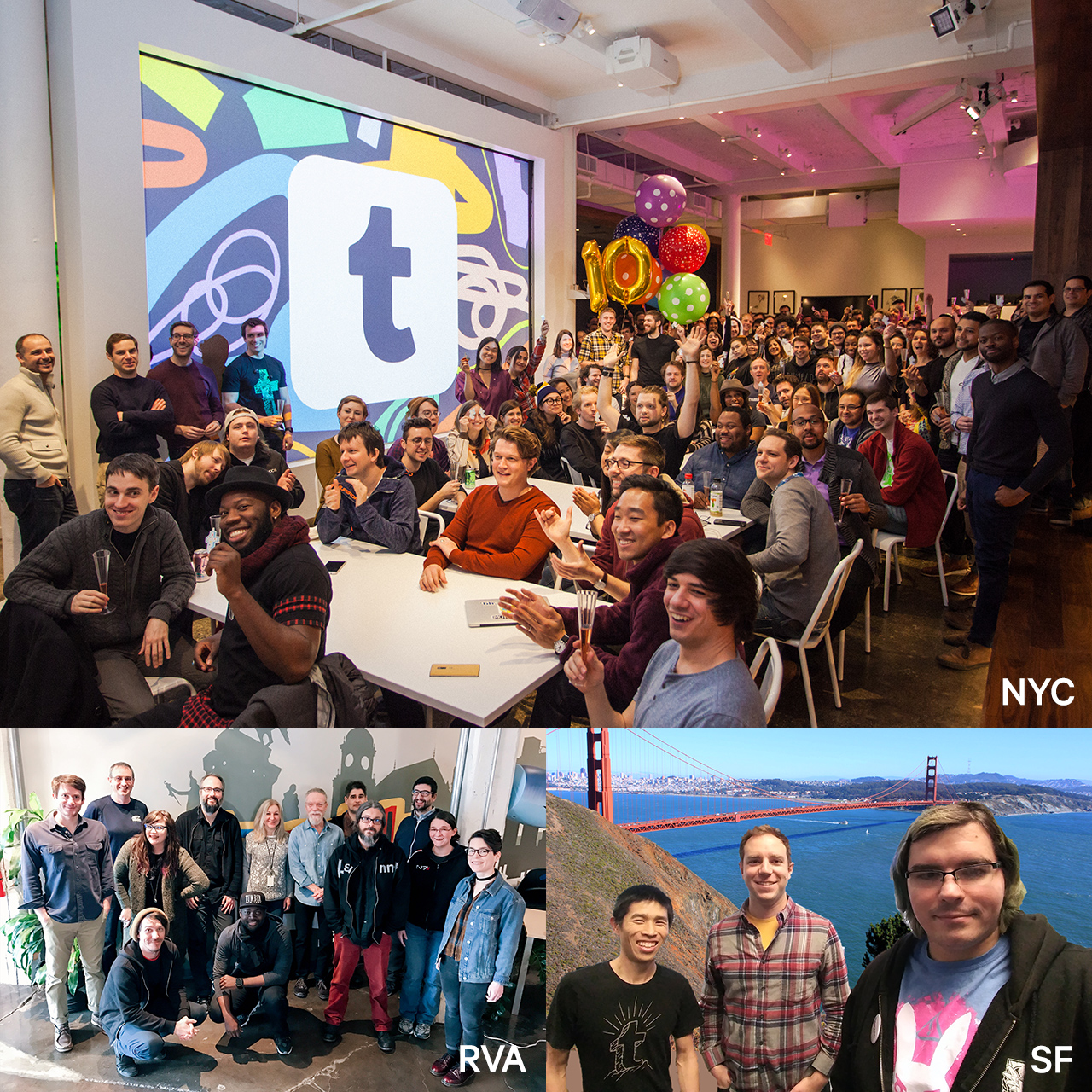 His vision for the next 10 years at Tumblr?
[quote]Internet culture has become the prevalent global culture. These networks expose us to new ideas and information, but — too often — trap us in bubbles. The world has been compressed, and we are constantly challenged to reconcile our differences.
With so many barriers to digital expression now lifted and nearly all modes of media supported across all platforms, there is now an unprecedented opportunity to dedicate this space to freedom, truth, expanded perspective and positive influence in the world. Tumblr's focus over the next decade will shift accordingly.
Expression has been and always will be a foundational part of Tumblr—and our roadmap this year will not disappoint—but it is now more urgent than ever to empower positive and productive connections across the communities that thrive here![/quote]
He's also taking part in a Tumblr Answer Time Session today at 3 p.m. ET (that's 8PM UK time, by the way!)
I'm off to the countryside now – I might even switch off my phone! No, stop it! Have a great weekend, see you for March time next week #SpringIsComing
---
You might also like
---
More from Social Fun
---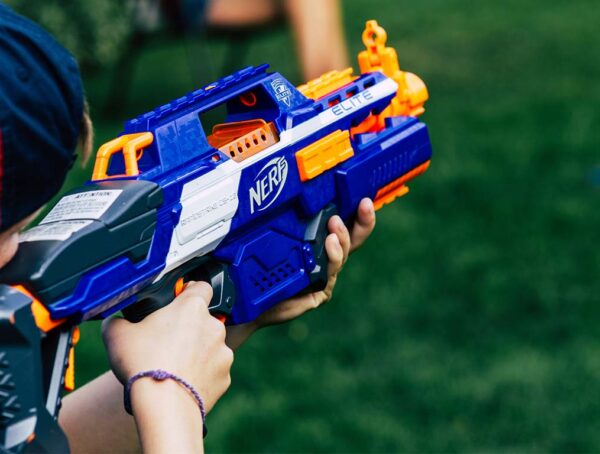 Most people have probably grown out of their Nerf obsession; if you haven't, you could become the new NERF Chief …