The rain in Spain… falls mainly… in England! But it's warmer, so I guess that's a silver lining. Let's dive into a cool portion of Mash, whilst we prepare for some drinks at the Draft House. Yum!
ALT POTUS
Now, it's pretty safe to say that the new POTUS is a scary affair, and he's becoming more and more so each day. Every breath he takes, every new bit of official paper he signs, and every Tweet he… makes. Some people are even resorting to imagining a world where he didn't make it into the White House at all. One (so far unidentified) Twitter user is tweeting from the Oval Office as if the presidency had in fact been won by Trump's opponent.
If you like our stories, there is an easy way to stay updated:
Follow @wersm
Alt-POTUS 45, @IfHillaryHad, joined Twitter on Inauguration Day, 20th of January, and since then has been tweeting daily updates about "President Clinton". The account features "First Dude" Bill Clinton, Trump jibes and more:
https://twitter.com/IfHillaryHad/status/825049939021402112
https://twitter.com/IfHillaryHad/status/826301341400133632
https://twitter.com/IfHillaryHad/status/824831038685732866
https://twitter.com/IfHillaryHad/status/826446116254158849
https://twitter.com/IfHillaryHad/status/826475094570528768
Alt-POTUS joins a growing list of "alternative" Twitter accounts apparently run by anonymous government employees who don't support the Trump administration. At 12k followers and counting, here's one to watch – especially since it clearly enjoys 30 Rock references.
NO-MO FOMO
Yes, our love of Instagram knows no bounds. It even managed to steal quite a chunk of Snapchat's audience right before the IPO as well.
BUT, it is still a long way away from a pleasant "shoppable" experience. It launched its own native shoppable feature last November, allowing brands to tag products and their prices, but it hasn't really helped much, if we're honest.
The most popular "help" out there is LiketoKnowIt, but frankly, by the time I do all the linking and checking of the email etc. etc., I have to go and do other things, other emails come in… items never get bought. Newcomer Geenee is trying to fix things… one step at a time. They just closed a $4.4 million series A funding round, so that should help.
The app allows Instagram users to identify products within seconds by taking a screenshot and then tapping on a notification.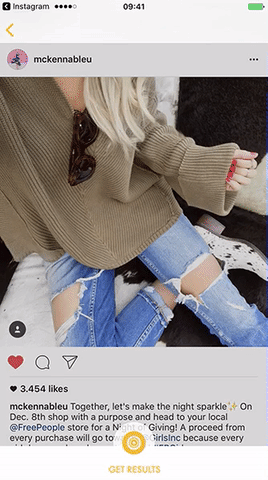 You can therefore shop the exact item featured in a photo (or something similar) as well as save it for inspiration. Once you download it, Geenee will run in the background. By taking a screenshot of a post in Instagram, you get a push notification that once tapped takes you into the Geenee app. There, you'll be able to see each product from the photo with direct links to buy them.
If you like our stories, there is an easy way to stay updated:
Follow @wersm
Much like Shazam uses sound recognition to identify a song, Geenee uses image recognition to identify the corresponding brand and the easiest way to shop for it. You do have to be signed up with Geenee in order to access the outfit details from the screenshot. Joining the database is easy — all that's required to start earning commissions is a profile set up in Geenee's database.
Big names have already signed up like Song of Style, Chiara Ferragni and Man Repeller. The entire Kardashian/Jenner clan, Beyoncé, and Rihanna have also recently joined.
One more step towards serious money making via Instagram.
Tumblr Pink
So, if you haven't heard of Tumblr Pink, you are clearly not as fashionable as you think! Millennial Pink or Tumblr Pink is a shade of pink that has been warmly embraced by the ad and fashion industries.
The colour ranges in intensity from the punchy pink of ballerina tutus, to a white-pink of cherry blossom. It has now coloured every product and every item of clothing imaginable. But how did it become SO popular?
If you like our stories, there is an easy way to stay updated:
Follow @wersm
Well, it seems to have all started with Pantone! The colour measurement system announced Tumblr pink and serenity (a chalky sky-blue) as the colours of 2016 & 2017. "We really see the linkage of these two shades together as wellness," Laurie Pressman, VP of Pantone Color Institute explained in an interview.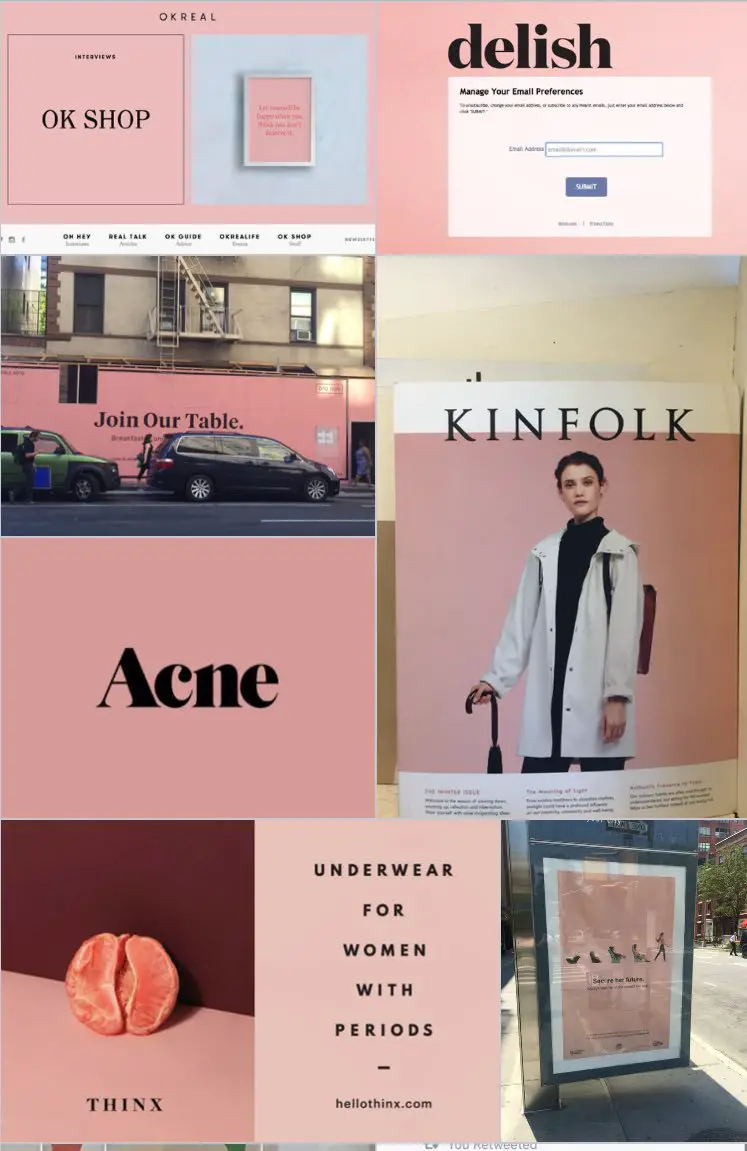 Each year, Pressman and her colleagues look to architecture, interiors, animation, photos, etc., to determine which color best represents the zeitgeist. "Rose Quartz (TP) is about the rosy glow that comes along with good health. It's also connected to this gender blurring we've been seeing over the last five years. Pink is no longer just for girls and blue for boys."
Facebook blue, WhatApp green, Instagram purple-yellow anyone…?
Right, I'm going to rearrange my wardrobe into social media colours. Have a great weekend, stay out of the rain!
---
You might also like
---
More from Social Fun
---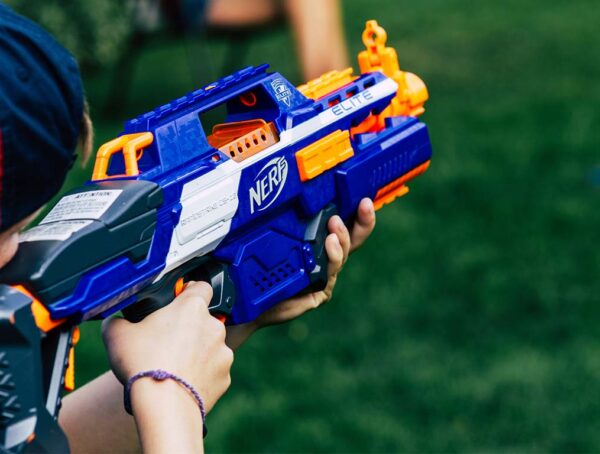 Most people have probably grown out of their Nerf obsession; if you haven't, you could become the new NERF Chief …