Happiest of Fridays, my social chums! It's been a touch cold, hasn't it? But on the plus side, it's not as dark when we leave work now, so I am pretty much classing that as "summer is here." I was chatting to my cousin who lives in Chicago the other day, and he uttered the words "-27 Celsius" to me. Yes, that was the temperature they were due, and I shuddered. Then I thought about our -1. Then, I felt smug.
This week's Mash will warm you right up though, as laughter is not only a medicine – it's a radiator. Quote me on that.
Tags And The City
Planning a swift escapade to the Big Apple, London, Berlin, Paris or San Fran? Want to know where ALL hot tourist spots are, without spending too much time mapping? A nifty little tool called "Tags and The City" maps out city subway stations and renames them for their most-popular Instagram tags.
That's right! "Tags and the City," built by the wondrous trio of Jug Cerovic, David Goldwich, and Tin Fischer, uses geotagged Instagram data from 2014, to reveal the social-media fixations of the time. Sadly, Instagram has stopped providing this kind of geographic information, so some tags are not AS relevant as they were almost three years ago.
They founders explained how it works:
[quote][W]e chose the hundred most popular stations (popular on Instagram). The stations got their name mainly automatically, but with a bit of editorial choice. We calculate the most significant hashtag which is used around each station (largest deviation from average frequency of respective hashtag across all stations), usually within 300 meters.[/quote]
They also said that:
[quote]if this hashtag is just the station's or the neighborhood's name we went for the next one. When a hashtag referred to an event which is not repeated each year at the same place, we skipped it too. We only counted one photograph from each account and a hashtag had to have a minimum frequency of 100.[/quote]
What they found over and over again is "is humanity's fascination with stuffing our faces (#redrooster, #cronut, #shakeshack, #halalguys) as well as time-honored TV shows and movies."
They only have 119 followers which is odd if you ask me, but it's the perfect way to map out a weekend getaway where you want to cram as much in as possible AND have time to relax.
The Trumpster
Luke Skywalker is here for us all. Mark Hamill, the actor behind the legendary Star Wars character (why do you not know this??), is taking on Donald Trump on Twitter. Hell, he's dealt with Vader and he was his father. #Spoiler
Hamill has been recording himself in character as The Joker, reading a series of tweets from president-elect Donald Trump.
[quote]Happy New Year to all, including to my many enemies and those who have fought me and lost so badly they just don't know what to do. Love![/quote]
Trump had tweeted on New Year's Day.
The Tweet caught the attention of comedian Matt Oswalt, who tweeted,
[quote]this sounds like something the Joker would say right before releasing a swarm of killer bees into Gotham.[/quote]
As soon as that Tweet went up, fans started asking Hamill via Twitter, to read the Tweet as The Joker, the supervillain he has been the voice of for animated projects since 1992. I know!
On the 8th of January, Hamill listened to the people, retweeted Oswalt's Tweet, and then uploaded a recording of himself reading the Tweet as the Joker.
The Trumpster quote #1#ANewJeersToast https://t.co/qZQEGU18r6

— Mark Hamill (@HamillHimself) January 8, 2017
this sounds like something the Joker would say right before releasing a swarm of killer bees into Gotham https://t.co/SyKsCHvyuh

— Matt Oswalt (@MattOswaltVA) December 31, 2016
Happy New Year to all, including to my many enemies and those who have fought me and lost so badly they just don't know what to do. Love!

— Donald J. Trump (@realDonaldTrump) December 31, 2016
And this week he is back for the third time!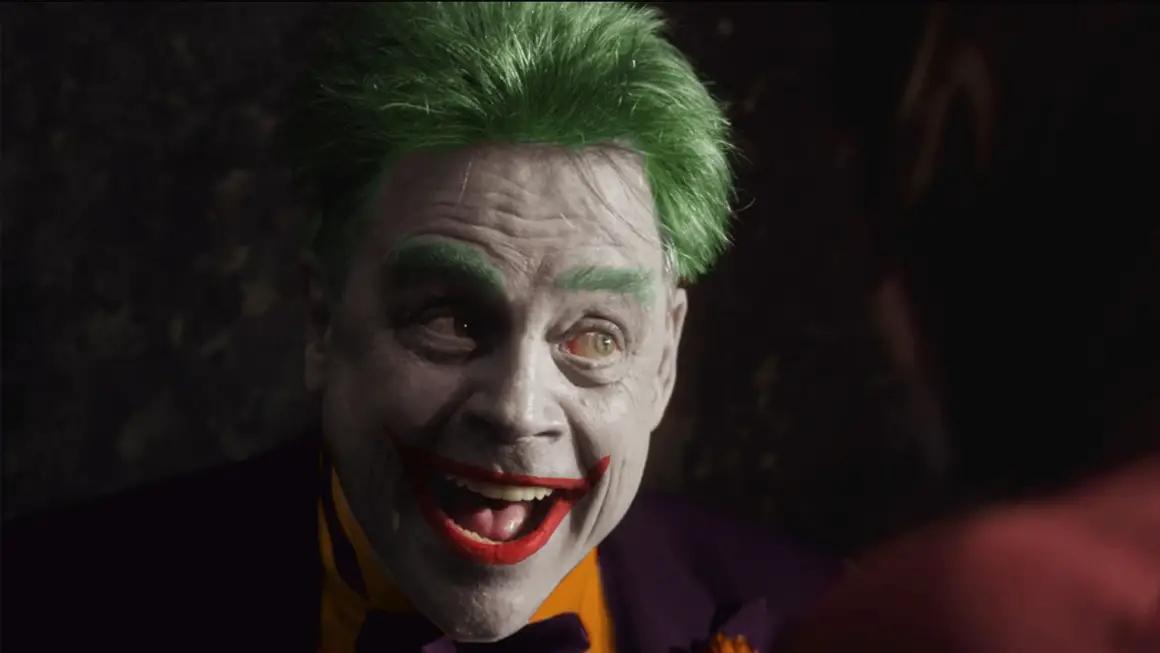 In honor of Martin Luther King Jr. Day, he aired his latest installment, which sees the Trumpster read tweets about Rep. John Lewis, civil rights icon and friend of Martin Luther King Jr. Trump's Tweets were in response to an interview released Friday 13th, during which Lewis says he will not attend Trump's inauguration, as he is not a "legitimate President".
Trump, obviously, responded with a flurry of tweets such as:
[quote]Congressman John Lewis should spend more time on fixing and helping his district, which is in horrible shape and falling apart (not to……mention crime infested) rather than falsely complaining about the election results. All talk, talk, talk – no action or results. Sad![/quote]
You can hear Hamill's take here, and check out the other recordings on Audio Boom.
Trudeau Does Snapchat
Ah, Canada! And its dreamy Prime Minister, Justin Trudeau, who can do nothing wrong lately, and is doing each and every cool thing right. He has now become the very first politician to host a Snapchat Live Story.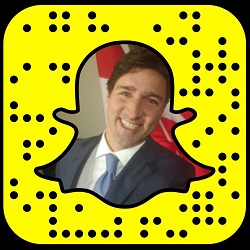 He uploaded his trip across Ontario along with a Q&A segment similar to what you'd expect in a standard town-hall meeting. According to tempo.co, young Snapchat users from universities and campuses all over Canada were asked to submit questions in the form of snaps to Trudeau's Q&A story. The questions were quite a mix from foreign policy to Trudeau's haircare routine.
He generously responded to several questions in English, and some even in French. AdWeek reported that the Live Story was featured in the app's Discover section, and was available for users in the US, Australia, New Zealand, Ireland, and United Kingdom, to view until Friday (13th).
Snapchat Live Stories have, of course, featured the usual array of celebrities sharing their world, but have never been used by a politician. On the other hand, Lenses and filters, were used for "promotional purposes," during the US election, by both Donald Trump and Hillary Clinton.
Will the Trump inauguration be a Live Story? Place your bets now!
Tumblr – YouTube Combo
Now, if you love music and have always wanted to know what it's really like to work in the industry, UCLA and Tumblr are here to help! They have teamed up to produce a new web series: Office Hours. A six-episode project, it will be on Tumblr and YouTube, and the the first episode live streamed yesterday. The second instalment is due on the 7th of February, and will feature Machine Gun Kelly.
The idea is to give renowned artists a platform to speak to students who want to get into the music industry. The series will be hosted by Steve Baltin, a music journalist who's written for Rolling Stone, Billboard and Vice. He previously hosted a music series on video broadcaster Hulu, called Riffing With.
Behind the project are students David Brik and Allan Brik. Baltin said,
[quote][The students] had set up a Music Industry Committee and were looking for help to start a speaker series. I was very impressed with their ambition and how much they were focused on music education. I jumped on board.[/quote]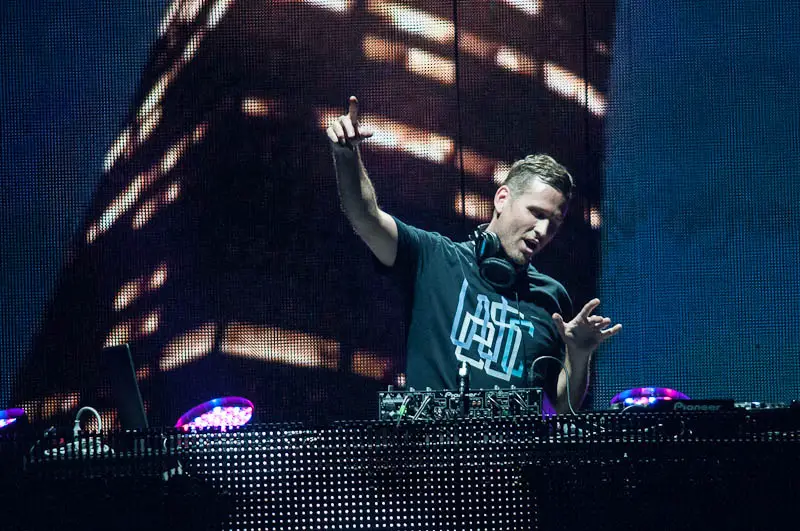 The star of the first episode is DJ Kaskade, who said:
[quote]I'm excited to talk shop with the students at UCLA who are looking to get into the music industry. It's inspiring to see the faces and hear the voices of the people who are next, and I'm always up for sharing my experiences, both good and bad.[/quote]
UCLA students and staff will be able to access Office Hours for free. The Tumblr community and UCLA students can get as much info as they want by submitting questions on the WERD Tumblr Ask Box.
Weekend is here! I'm off to see La La Land with Ryan Gosling. Goodbye!
---
You might also like
---
More from Social Fun
---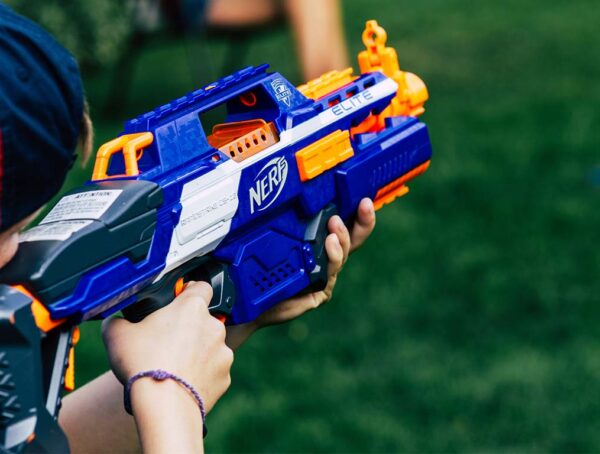 Most people have probably grown out of their Nerf obsession; if you haven't, you could become the new NERF Chief …