Happy New Year, chums! And with that, I declare "Happy New Year" a greeting season officially closed. Enough is enough.
Did you have a great time? Was it fun, was it restful, did you start the year on a high? I am definitely on the green juice, high-water, standing-on-crowded-trains-for-hours diet. It's GREAT. Can you feel the sarcasm from there?
Anyway, let's see what fun nuggets social managed to serve up in the first few days of 2017. Who's with me?
Antibac For Good
So… I don't know if you were sober enough, or watching TV enough on NYE, to witness Robbie Williams' antibac-gate? I'll run you through it quickly:
As part of his annual BBC Robbie Rocks Big Ben Live NYE gig, Williams was caught "clean-handed," lathering antibacterial gel all over his hands after holding hands with fans, whilst singing Auld Lang Syne on Saturday night. Like so:
Robbie Williams and the anti-bac has already defined 2017 pic.twitter.com/LhayBz6gZv

— Graeme Demianyk (@GraemeDemianyk) January 1, 2017
And in spite of being a couple of seconds into the New Year, the incident quickly became the "highlight of 2017" on Twitter:
Working on #NewYearsEve #RobbieWilliams #2017in3words Pass The Antibac! 😂😂😂 pic.twitter.com/bn4pRax81U

— Amy's Apple Sauce! (@amys_applesauce) January 1, 2017
Robbie Williams pulling out the hand gel after doing Auld Lang Syne with the public has been my highlight of 2017 so far. pic.twitter.com/b04DDpSVex

— Luke. (@MrLukeJohnston) January 1, 2017
https://twitter.com/hughjardon3rd/status/815371140327763968
The clip went viral as people shared his reaction online, with one eagle-eyed viewer tweeting: "Robbie Williams sanitising his hand after touching the public is the most hysterical start to a new year ever. The year of memes commences."
He has since responded to the fall-out by posting a tongue-in-cheek Instagram video of himself. The short clip shows the singer wishing a woman a happy new year. As she walks away, Williams says "See you in a bit babe" before reaching for a large bottle of sanitiser. He shudders as he rubs antibacterial into his hands.
Williams captioned the video: "Regram from @aydafieldwilliams. Wiping the slate clean for 2017 #instafun #instagood #cleanslate #familyfunday."
Snapchat Gets Watching
Now, if you're not in the U.S., you may not know much about The Batchelor. It's pretty self-explanatory, and has been spoofed by Family Guy so you SHOULD know it's a competition to "find love". Because audiences love it so much, ABC have teamed up with Snapchat to bring fans a new show. "Watch Party: The Bachelor" will essentially complement the series by hosting a range of celebrities, comedians, super fans and former Bachelors and Bachelorettes for a group viewing of each episode.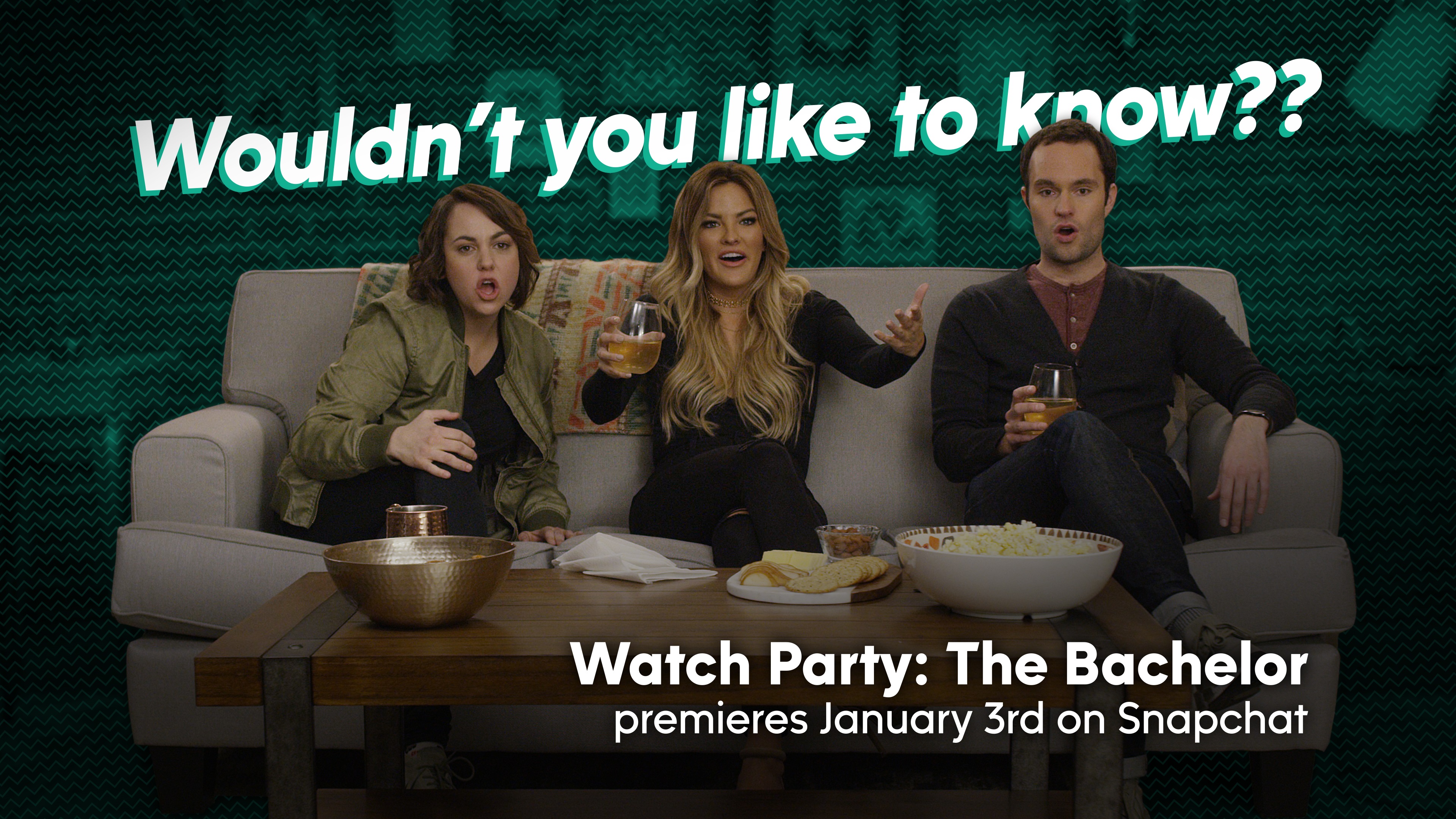 The rotating cast of Bachelor enthusiasts will meet up for every episode, all on one sofa, to experience the rollercoaster of emotions the show promises every season. Featuring clips from each episode, the Snapchat audience will watch along with the cast as they eat snacks, make jokes and react to the crazy/wild/romantic storylines. Much like Gogglebox here in the UK. Featuring 10 original episodes and one Live Story, "Watch Party: The Bachelor" will air every Tuesday morning (US time) after each episode of The Bachelor and live on Snapchat for the standard #24 hours. It premiered on Tuesday this week.
#RobsonCrusoe
I swear TV writers are running out of crap to write. This week, ITV here in the UK decided to air a programme called Robson Crusoe: A Surprising Adventure. The show's star, Robson Green (the guy who sang Unchained Melody with that other guy, by the way), was supposed to be cast away on a desert island and live like Robinson Crusoe, the 17th century castaway.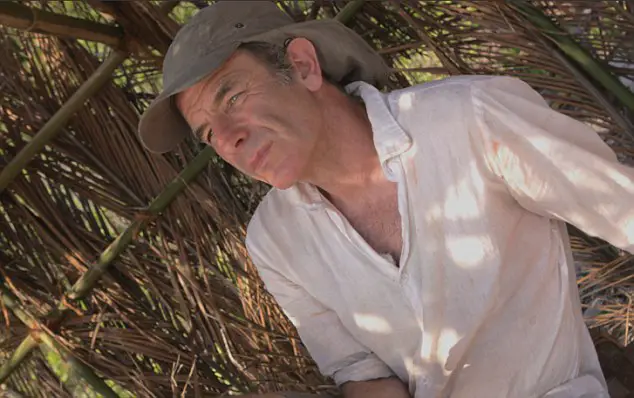 Daniel Dafoe's character spent 27 years living on a desert island escaping cannibals and pirates along the way. The modern day version managed to spend three WHOLE hours on a beach before falling ill and being attended to by a private doctor. People quickly turned to Twitter to discuss, and essentially mock the star for not only having access to a doctor but sun-glasses, chinos, filtration tablets, a GUITAR and even a chicken!
A programme about Robson Green on a desert island…except he gets ill and has to leave after 3 hours. Superb TV 🙄 #robsoncrusoe

— Daniel Milligan (@danielrmilligan) January 3, 2017
https://twitter.com/im_1983/status/816394655013240832
He's probably got a chainsaw stashed somewhere for that coconut tree. Or he'll find there's an island branch of Waitrose.#RobsonCrusoe

— Cruising the Cut (@CruisingTheCut) January 3, 2017
Next week Robson Green ALMOST organises a piss-up in a brewery #RobsonCrusoe

— Tom (@tomgoble1) January 3, 2017
https://twitter.com/DavidtheFixer/status/816392347818819586
The actor was taken off the island, and shipped to a luxury hotel to recover from his dehydration. After 3 hours. Ahem!
And speaking of feeling ill, I'm off to try and get home. And then try not to drink all of the gin because #SouthernFail.
---
You might also like
---
More from Other Platforms
---
Google Meet has a new feature that will help you save battery power by restricting data and decreasing the power …