Two more sleeps until Christmas! Actually, let's face it, this whole week has been mighty festive – even watched Die Hard already, as part of my Xmas movie marathon. I still have Home Alone to see tomorrow, after lunchtime Christmas Eve drinks. Also, going to see Rogue One TONIGHT. This truly is the most wonderful time of the year!
And here is my gift to you all! The Mash. This gift of laughter, merriment and inspiration for all things droll. Ho Ho Ho, let's go!
#WhopperExchange
No, it's not a new currency. But let us all take a moment and think about how wonderful THAT would be!
Ok, back in the room – A Burger King restaurant in Miami is offering residents the chance to swap their unwanted Christmas gifts for Whoppers! Yes, that is actually happening. Burger King's official Twitter account shared the video featuring an array of crappy Christmas gifts, to the tune of Silent Night. They can all be exchanged for Whoppers at the Miami Beach location on December 26th!
Upset you're not in Miami on the 26th? Well, hold on to your trousers! The promo is also available in London, and Brazil! Oh, ho ho, it's true! And what's even better, is that all the gifts collected will be donated to charity.
For Miami, take presents to the Miami Beach location between 10.30am to 5pm, for London go to the Leicester Square BK between 10am and 6pm. Also, if you are nowhere near these Whopper-dispensing havens, 100 people will be chosen by submitting photos to Twitter with the hashtag #WhopperExchange. The lucky 100 will win gift cards to be used at local restaurants instead!
[quote]At Burger King restaurants, we are always looking for ways to surprise our fans, no matter if they were good or naughty,[/quote]
Burger King's VP of of global brand management, Fernando Machado, told Miami New Times.
[quote]The Whopper Exchange will offer our guests the chance to get a flame-grilled gift in exchange for an unwanted one, because this holiday season, we want everyone to receive something they will love.[/quote]
#ChristmasCatsOfInstagram
All about the hashtags, this Mash! And we couldn't have Christmas, without dressed-up pets, and a bit of Instagram. Yes, the #ChristmasCatsOfInstagram has been in full swing this week with felines across the globe looking unimpressed as their humans dress them up and broadcast their joy to the world.
https://www.instagram.com/p/BOFFsSrgGS3/
https://www.instagram.com/p/BOMzsBwgYsG/
https://www.instagram.com/p/BN4xOKtD9oR/
This one actually looks happy with the whole thing:
https://www.instagram.com/p/BN2JObZgSTg/
Oh ok, here are some #christmasdogsofinstagram too!
https://www.instagram.com/p/BOOMTNsDJZS/
https://www.instagram.com/p/BOQnfi7jvGM/
Ok, that's enough now!
The Tumblr Review
Now, Tumblr may have unveiled its fourth annual "Year in Review" of top trending topics for 2016, a couple of weeks ago, but I thought I would wait a little longer to give you the holidays to peruse. The lists feature the most popular movies, actors, actresses, albums, and the very best memes. They are put together using an in-depth analysis of the millions of blogs, posts and likes across Tumblr.
[quote]Our 2016 Year in Review provides a glimpse into the people, cultural moments and ideas that resonated most with the millions of young, expressive and engaging Tumblr users[/quote]
said Amanda Brennan, Senior Content Insights Manager at the company. You can find all 23 categories at tumblr.com/2016, but here are some highlights.
A friendly caterpillar named Chicken Nugget was the #1 Post on Tumblr this year. A 16-year old student from Georgia found a caterpillar on his way to class. He named it Chicken Nugget and proceeded to record the creature's journey to becoming a butterfly (aptly named Chicken Wing). It ended up with millions of notes and reblogs and was the most loved post. Here are some of the others:
You can also check out top TV shows of the year, movies and of course, memes! Go crazy – it's the ideal browsing material for a post-food coma, post-Xmas party hangover, post-Whopper, post-#everything! I spoil you, I really do.
Snapchat Does Tribeca
Yes, Snapchat and Tribeca Film Festival are back for the second time, with the Tribeca Snapchat Shorts contest.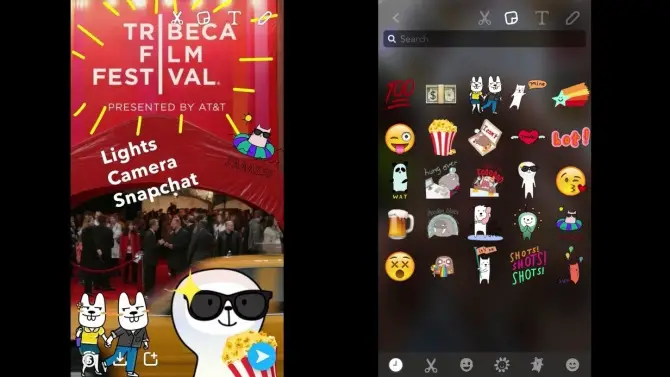 This is an official film section for storytelling on Snapchat as part of the festival's 2017 program. The brief is for very short shorts — see what I did there? – of two minutes or less. They should be fully-created on the social app, and up to 10 winning entries will be featured on Snapchat.
The judges for this year's contest include actress Eva Longoria, Bravo host Andy Cohen, actor Jason Biggs, tennis star Serena Williams, and music producer-DJ Dillon Francis. Additional judges may be announced in 2017.
For Tribeca, the partnership with Snapchat is of course promotional, but it also aims to fulfil the festival's mission of discovering and supporting new artists.
For the 2017 contest, creators will have access to a number of new Snapchat creative tools, including the recently-introduced Paintbrush and Scissors; as well as the usual stickers and text pins on objects, and World Lenses.
Up to 10 films will be selected by Tribeca, to be a part of the festival's program. Submissions opened last Thursday, and will close Friday, February 17th, 2017. The contest is open to US residents, 18 and older. Damn it, my masterpiece will have to wait then!
Here are last year's winners.
And because you are ALL winners in my eyes, I wish you a Merry Christmas! Hope you get everything you want from Santa. If you don't, get your butt on Twitter and grab a burger. You deserve it!
---
You might also like
---
More from Social Fun
---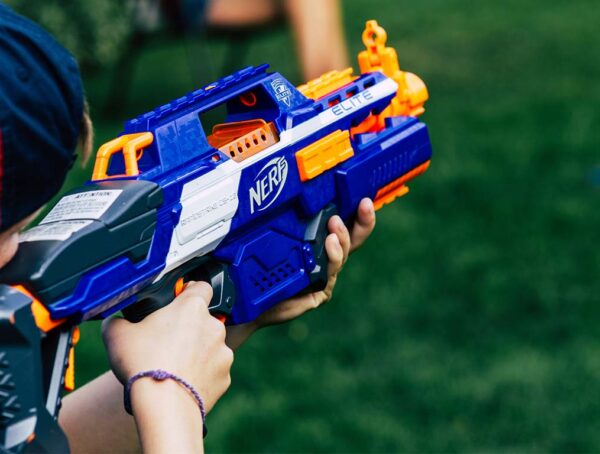 Most people have probably grown out of their Nerf obsession; if you haven't, you could become the new NERF Chief …