Happy Friday, one and all… it's nine days until Christmas, and I have been working from home all week, because of… #strikes. Yes, the worst rail disruption since the 90s (that's the start of Indie and Britpop btw) has been upon us with stations across the South completely deserted, or even closed down, as no services were running.
So from my exile by the sea, here's the Mashup of the week!
Southern Twitter
And if we said "strike" and "Southern," we have to say also say Twitter! No other challenge is dearer to the disgruntled commuter, than trying to cram as much venting into 140 characters as possible. It's been so bad this week, that some Twitter users spared a thought for the social media team manning the @SouthernRailUK handle.
A live link to @SouthernRailUK customer services today pic.twitter.com/YH8TVUouYE

— Paul Biggs (@biggs_p) December 13, 2016
The word "sorry" has become such a staple of the social media strategy at the train operator, that one commuter sat down and built a "sorry" counter! Omid Kashan, a web designer and developer in Manchester, built the website that tracks each sorry uttered on Twitter by a British train operator.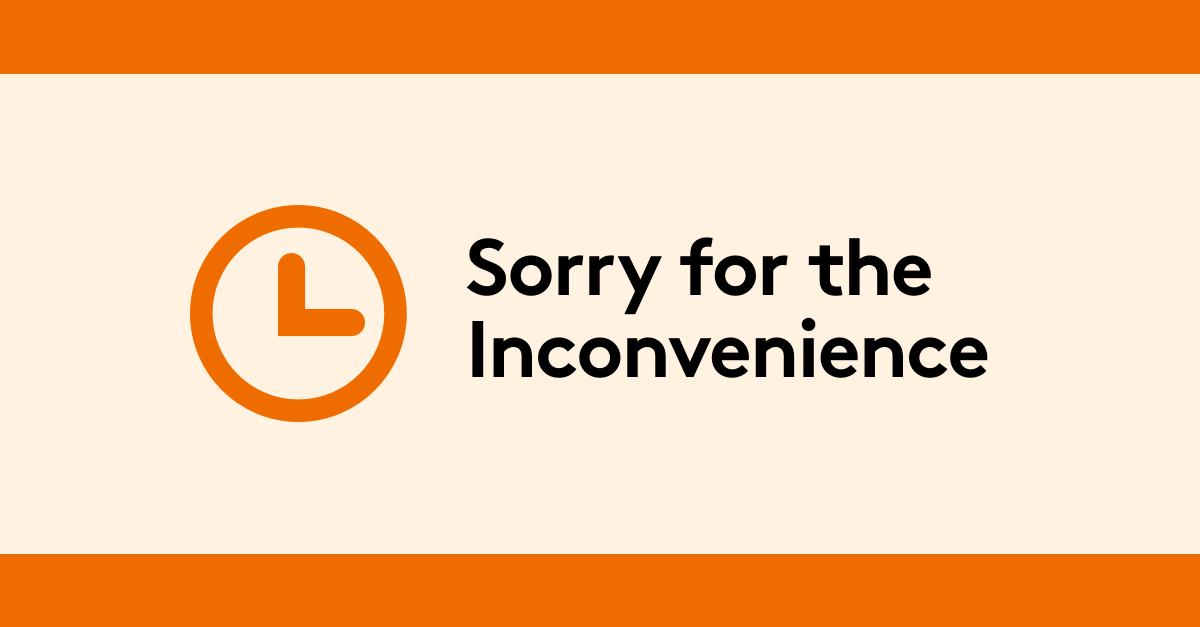 He launched it last month, but it's truly come alive this week with many people sharing it as a last-ditch attempt at making the best of a horrid situation. More than 270,000 apologies across all operators have been made this year – and Southern leads supreme amongst them, with over 38,000 already for the year. You can see it for yourselves right here.
Singapore, Singapore
We now go from the southern UK to Singapore, as it seems that's where the biggest Instagram stars are hanging out. Or are they? Taylor Laurentz, reporter with Tech.Mic, recently noticed that hoards of verified Instagrammers were geotagging photos with "Singapore, Singapore".
The purpose? To go viral apparently… and nobody knows exactly why, but apparently changing the location to Singapore reaches more people on the Explore page. As to why it works, some people thought it was because the algorithmic Instagram feed rollout has been a lot slower in Asia. But this is definitely not the case, as Instagram actually released the new algorithm-based feed in Singapore back in April.
"You keep Singapore up for 12 hours, then you change it," one verified Instagram user told Laurentz.
[quote]It's fully ridiculous and dumb, but it works. I'm not sure why or if it's just because it's become a meme, but the 'Singapore, Singapore' posts do way better. It 100% works.[/quote]
Another favourite, still in Singapore, seems to be Sentosa. I tried it myself, and I'll be honest… nothing spectacular happened. My typical "like" count maybe went up by 5-6 but that can easily be the photo. Same goes for new Followers. But hey, if you don't mind looking like a weirdo, tagging yourself in Singapore when you're in the middle of London, give it a go, and see how you fare!
Mars Live
From Singapore to Utah, as in "Tuesday this week," National Geographic was the first to go live on Facebook in 360 degrees.
Facebook announced the new "Live 360" feature very recently. "Live 360" combines real-time capabilities with the 360-degree video format. The plan is to make 360 live broadcasting available by the end of December, and make it available to all Pages and users in 2017.
"Live video on Facebook gives people an immediate, authentic window into what's happening in the world right now," wrote Supratik Lahiri, product manager at Facebook and Chetan Gupta, software engineer at Facebook. "360 video immerses viewers fully into the scene, letting them explore on their own and experience a new environment."
National Geographic used "Live 360" on Facebook, to share their latest experiment at the Mars Desert Research Station in Utah. Eight space scientists had been living in complete isolation – in pods meant to stimulate life on Mars – for the past 80 days! They are part of a study on the psychology and science of living on Mars.
The live event was hosted by journalist Cara Santa Maria, and viewers were given a tour of the living space inside the pods, and the mock Mars landscape. The scientists were interviewed about their experience by space experts John Grunsfeld, Stephan Petranek and Neil deGrasse Tyson.
They discussed their expectations for future research and hazarded a guess as to when humans might actually set foot on Mars. The hour-long live event took place on Tuesday, Dec. 13 at 3PM EST on Facebook and attracted more than 26,000 people at its peak. By the end, more than 47,000 reactions and 10,026 shares were recorded. The video is now at over 2.2 million views, and you can see it all here.
Matt Zymet, Exec for Digital Media at National Geographic, said they chose to do a live 360 event on Facebook to promote their new "Mars" miniseries. Set in 2033, with flashbacks to the present, the show covers humanity's first mission to Mars, mixed with documentary-style interviews with space scientists such as James Lovell, commander of Apollo 13, and Elon Musk, CTO of SpaceX. The six-episode series began on November 14 and will be available for streaming in full, on December 24.
Snapchat Surgery
Snapchat Spectacles are not just for recording skateboard tricks or Disneyland trips!
Dr. Shafi Ahmed from London Independent Hospital decided to record the hernia repair surgery he performed on the 9th of December. Over the course of an hourlong procedure, Ahmed used his Snapchat account to share a series of video clips that, when put together form a tutorial for medical students!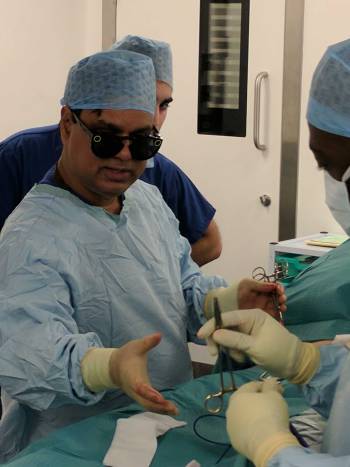 The forward-thinking doctor, has incorporated modern tech into his work before. Back in April, he used a 360-degree camera to capture his movements as he removed a tumour from a patient's colon, creating the first virtual reality medical film.
"I've always thought about the way we teach," Ahmed told TIME Magazine.
[quote]How do you use these wearables in the clinical workspace for practice and also education purposes? It's not about one-to-one or one-to-two for me. It's about one-to-many. That's my drive.[/quote]
"The Snapchat platform is really interesting because it mimics who we are," he says. "It thinks on a 24-hour, short-term basis, and we, as individuals, work in short-term basis. We see things, we forget about them. Some goes into our long-term memory, but most of it, 95% of it, is all short-term."
The ease of use and the 10-second limit on video clips forced him to focus on key teachings: "It's like you're presenting a recipe. You're training people in a structured way."
In the coming weeks, Ahmed is publishing the results of his Snapchat experiment, and he will continue to use Spectacles during his surgeries. "As individuals, as a surgeon in my case, we have a certain knowledge-base that we want to share with as many people around as possible," he says.
Have a great weekend, get those last online deliveries sorted, and get a tree if you haven't already. I declare the pre-festivities open!
---
You might also like
---
More from Social Fun
---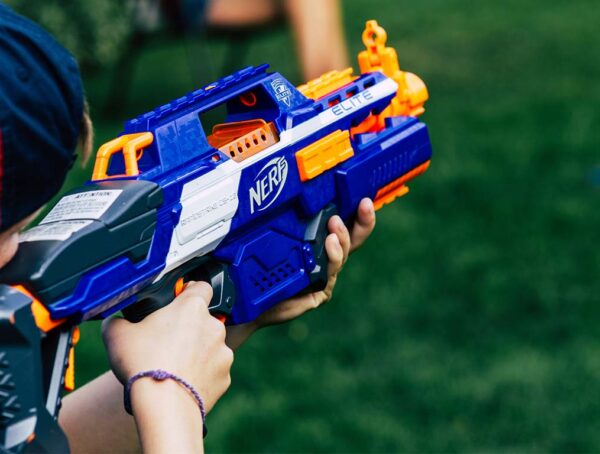 Most people have probably grown out of their Nerf obsession; if you haven't, you could become the new NERF Chief …