Happy Thanksgiving weekend to everyone reading from the U.S., citizens of the U.S., or those who are in a relationship with a U.S. citizen! Ah, you get it! This week, of course, we also had more from President Elect Trump, who he took to Twitter to suggest that Nigel Farage should become the new UK ambassador to the U.S., in what is a truly unprecedented move by a politician of his (now) stature. *eye roll*
But enough about clowns, let's have some real fun! Here's your Mash centrepiece. Pass the gravy!
#1MillionGifs
Yes – this could be the biggest GIF party ever! Twitter users around the world have been celebrating 1 million followers for "Hamilton" musical creator Lin-Manuel Miranda. They came up with the hashtag #1MillionGifs, and Miranda seemed to like the idea!
I like this plan.
Wake me up with lovely gifs,
I'll sleep on what to get you in the morning.
Gnight! https://t.co/8rDlbTPRB9

— Lin-Manuel Miranda (@Lin_Manuel) November 22, 2016
He liked it so much in fact, that he asked his fans to "wake me up with lovely gifs," before he went to sleep on Monday night. When he woke up on Tuesday, he joined the fun!
His first Tweet on Tuesday morning was
Good morning is this the #1MillionGifs party? pic.twitter.com/avnYRmAlSK

— Lin-Manuel Miranda (@Lin_Manuel) November 22, 2016
and the tweets kept on coming throughout the day and well into the night, until he called time at midnight
Okay. Almost midnight here in 🇬🇧.
I'm a start playing the slow jams and turn out the lights on this #1MillionGifs party @jonnysun! pic.twitter.com/CeZJIY7pAk

— Lin-Manuel Miranda (@Lin_Manuel) November 22, 2016
Here are some of the best ones to keep and use for any future celebratory GIF-ing:
@jonnysun @dervogelfamber @kaysarahsera when you finally hit that 1 milli !!! pic.twitter.com/PwC8D1abge

— syd (@DawsonCrazy26) November 22, 2016
https://twitter.com/reinventIxve/status/800858489505476608
@jonnysun pic.twitter.com/lyE6rGAiQd

— Ian (@muddymudskipper) November 22, 2016
https://twitter.com/nottinghails/status/800858382286483459
https://twitter.com/Mkb0123/status/800865989579706368
Congrats @Lin_Manuel on one million followers!! pic.twitter.com/adYVem0b4s

— Dara (@abbyroadme) November 22, 2016
https://twitter.com/nottinghails/status/800859003613900801
YouThanksgiving
Yes, this year's classic Macy's Thanksgiving Day parade will be beamed to the world straight from the (very cold) streets of New York! A tradition for everyone in the U.S., this hallmark holiday experience will now be available for everyone to enjoy…via YouTube.
Macy's partnered with NBCUniversal and Verizon to add 360-degree cameras along the route of the parade so you could live stream and watch it from any angle you like without leaving the comfort of your own home. Or country! It all appeared on Verizon's channel.
The live stream was hosted on YouTube so anyone could watch it on a compatible web browser or mobile device. Verizon set up cameras in five locations along the parade route, so following all those giant balloons or grand floats was easy to do.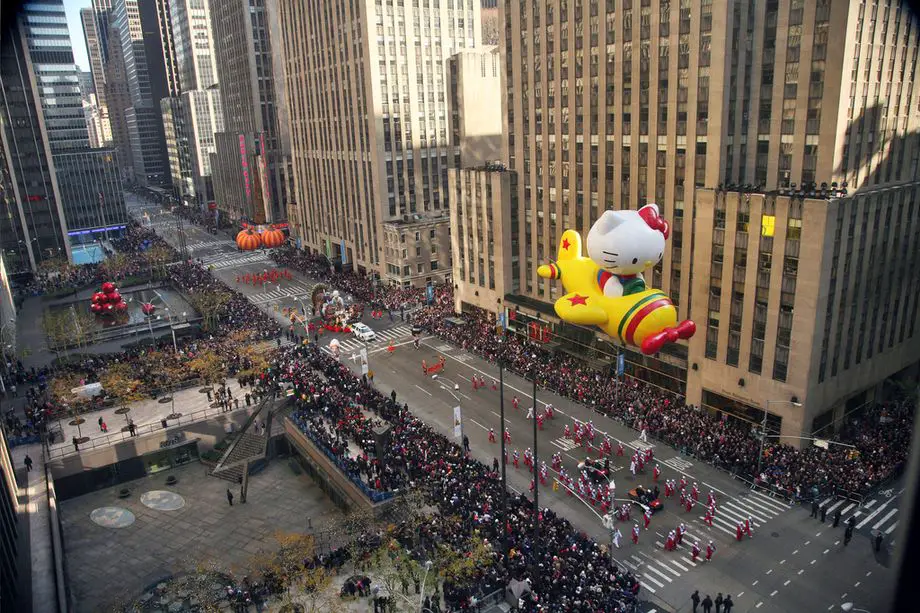 In the run-up to the actual event, which kicked off on November 24th at 9AM EST, Macy's also posted 360-degree videos of behind-the-scenes studio tours, where you could check out how they set up the floats, balloons, and how they put the whole show together!
Thanks, Macy's!
Snapchat Does Simpsons
And staying on the subject of Thanksgiving, but moving over to the ephemeral world of… no, (you naughty bunch) not Instagram but Snapchat, FXX, an American digital cable channel owned by 21st Century Fox, launched a serious Snapchat promo campaign for their Simpsons 600 Marathon.
The marathon features the first 600 episodes of The Simpsons series and kicked off Thanksgiving Day at noon (US time). The marathon's key artwork, which has appeared on billboards and bus stops, features images of Homer, Marge, Bart, Lisa and Maggie Simpson made out of traditional Thanksgiving foods like potatoes, pumpkin pies and corn.
The campaign also includes filters and promos which will run for the full 13 days! The marathon will end on Thursday, 7th of December at 12 AM, and by the end will have run a total of 300 hours!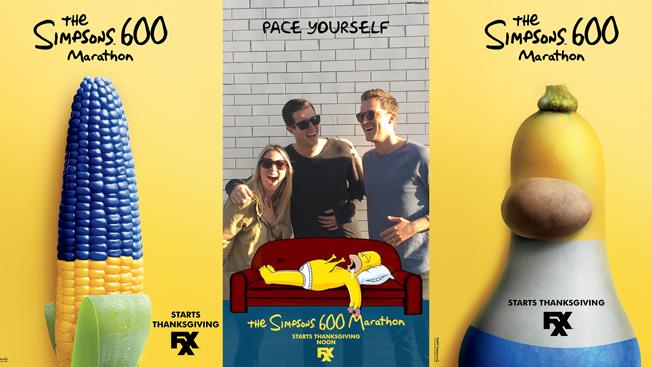 [quote]For us, this is a continued celebration of a franchise that's been an icon in American society for 27 seasons,[/quote]
said Lance Reiss, SVP of Marketing for the network. FXX has invested some $750 million in the long-term syndication rights to The Simpsons, so they definitely need to make some return on that!
During the marathon, FXX will feature on-screen Snapcodes, which Snapchat users can snap to unlock four additional exclusive Simpsons filters, for a total of seven filters. This follows in the footsteps of Fox's The Rocky Horror Picture Show, which was the first TV show to feature on-air Snapcodes this October.
[quote]It's just like having a fun Easter egg and carrot throughout, so we're going to mix that throughout the schedule,[/quote]
explained Ethan Adelman, VP of On-Air promos. They apparently have some 50 unique pieces of content dedicated to the campaign. It includes, a "mini campaign" during the marathon called "Donut Experiment," following a man who will consume a donut for every episode of The Simpsons!
Unfortunately, you will only be able to see this if you're in the U.S. (SOB!).

I definitely feel media in the UK should step up their Snapchat game!
Right! Time to dive into the weekend, and the first of my pre-Christmas celebrations with friends. Yes, it has truly begun. Be good, get great!
---
You might also like
---
More from Social Fun
---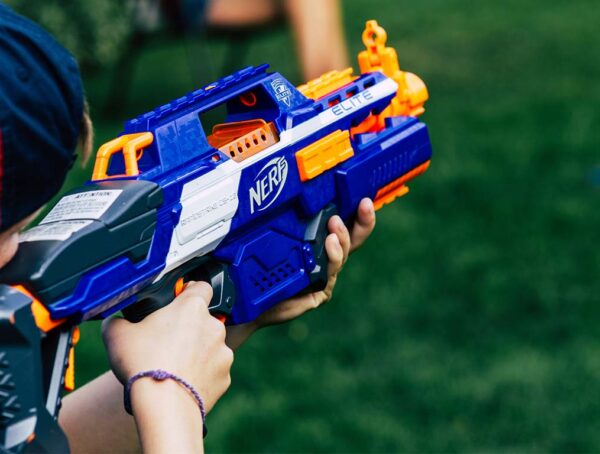 Most people have probably grown out of their Nerf obsession; if you haven't, you could become the new NERF Chief …