Today Pinterest launched its first API and it's obviously dedicated to retailers. The new API will allow online retailers to show their "most popular" items on the social pinning board.
Jason Costa, Head of Developer Relations at Pinterest declared:
"Starting today, we're working with some great companies, including Disney, Nestlé, Walmart, Hearst and Zappos, to show you their most popular Pins right on their sites. This gives you an easy way to discover the best stuff around the web, powered by Pinners like you!"
For now this is only available to selected websites: AllRecipes, Better Homes and Garden, BuzzFeed, Disney sites Babble and BabyZone, Elle Magazine, Mashable, ModCloth, NBC News Digital's iVillage, Nestlé, Random House, Snapguide, Target, Walmart, Wayfair, Whole Foods, Zappos,Zulily, and coming soon to Spoonful and Taste Book.For example,  when you go to AllRecipes.com in search of Thanksgiving recipes, you'll see the most popular recipes on the home page, chosen by fellow Pinners.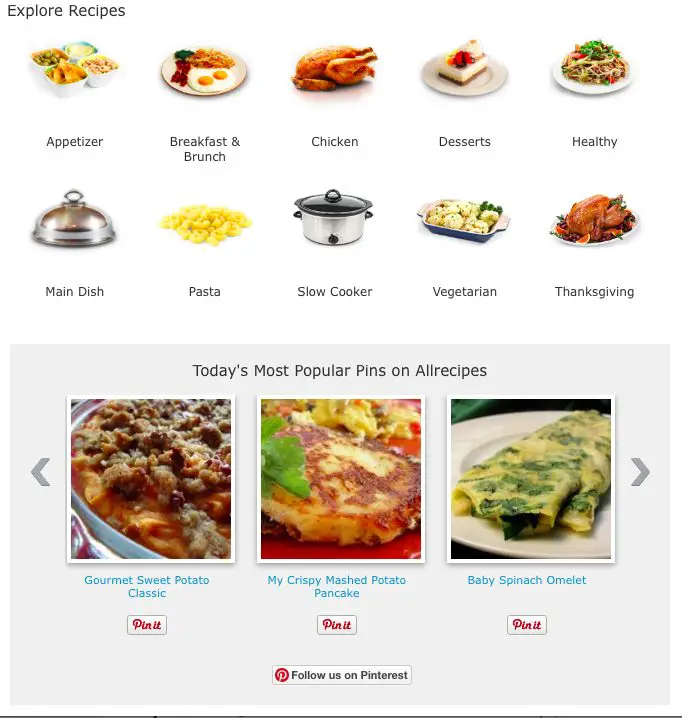 The Pins on these sites and mobile apps will regularly update, so you always see what's trending. If you see something you like, you can Pin it right from the site without having to take a break from shopping, reading or browsing.
This of course comes along after Pinterest anounced Promoted pins…. seems live business is only starting on the social pinning board!
Related Stories:
You might also like
---
More from Pinterest
---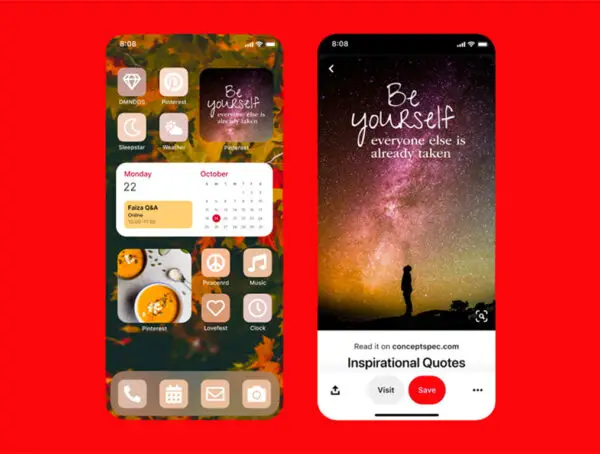 Happy Pinners can now set up a Pinterest iOS 14 widget on their iPhone home screens.