Pinterest will now be using visual discovery technology that it launched earlier this year, to make its ads much more relevant to audiences. 
Pinterest introduced its three visual discovery tools earlier this year in February for people to discover products and ideas around the things they see. Shop the Look, Instant Ideas, and Lens beta can be used whether you're out exploring the world or sitting on your couch browsing Pinterest. And now, there are over 250 million visual searches each month. That might not be a huge amount compared to the 2 billion keyword searches that take place each month, but it is nevertheless impressive. And now, Pinterest is bringing the same visual discovery technology to its ads, to make Promoted Pins a lot more effective.
And how will it do this? Well, by using machine learning, Pinterest has been able to identify over 1 billion objects. In fact, Pinterest explains that "each time someone pinpoints the part of an image they want to search, […] visual discovery technology gets smarter."
As you can imagine, this also helps pins to get more relevant to people, "until they find just the thing they're looking for." And understanding what people want to see and like to see, helps Pinterest connect them to ideas they love. Connect those two dots, and you've got the most personalised matching of person, interests, and product.
As Umesh Unnikrishnan explains in a Pinterest blog post,
[quote]Just like music services analyze the notes, tempo and genre of songs to understand your tastes, our visual discovery technology identifies characteristics within an image—like colors, shapes and textures. We're able to understand the different elements of an image that make it appealing to Pinners, even when that can't be communicated with words.[/quote]
The integration of visual discovery technology with Pinterest's ads is going to be a game-changer. Promoted Pins will now appear in Instant Ideas, as well as the related Pins in the "More like this" section under each Pin. In the future, they will also appear in Lens results.
Users can also discover related ideas and Promoted Pins when tapping on Instant Ideas. Also, if users are looking at a closeup of a Pin, they can now "scroll down to discover related ideas and Promoted Pins inspired by the Pin they're looking at." These changes give businesses more visibility and Pins become more relevant.
---
You might also like
---
More from Pinterest
---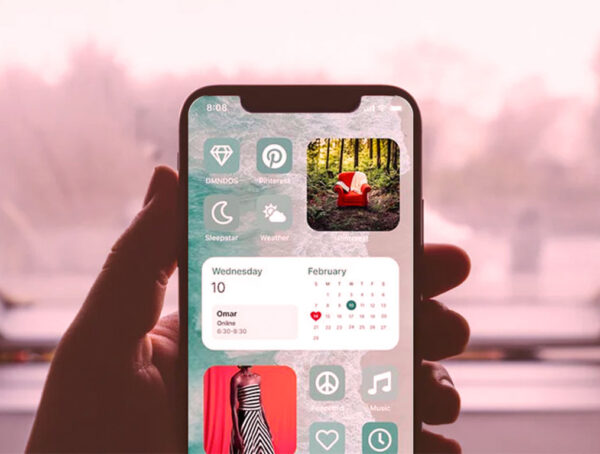 Pinterest has announced a new widget option for iOS, that lets Pinners choose their interests and have them served to …