Responding to the surge of users pinning about vacations, exotic places, sites they want to see, Pinterest introduced a brand new way of creating your boards, or should we say map boards? From now on, you can upload your imagery and tag the location.
According to the official blog:
[quote]Place Pins were designed to combine the beautiful imagery of a travel magazine with the utility of a map online so you can share it with friends. You can access them from anywhere on your Android device or iPhone, too, which means you can find new places on the go and even get directions![/quote]
Everybody can create map boards and here's how you can do it. The process is easy. Login onto your dashboard and  just do all the regular stuff in order to create a board.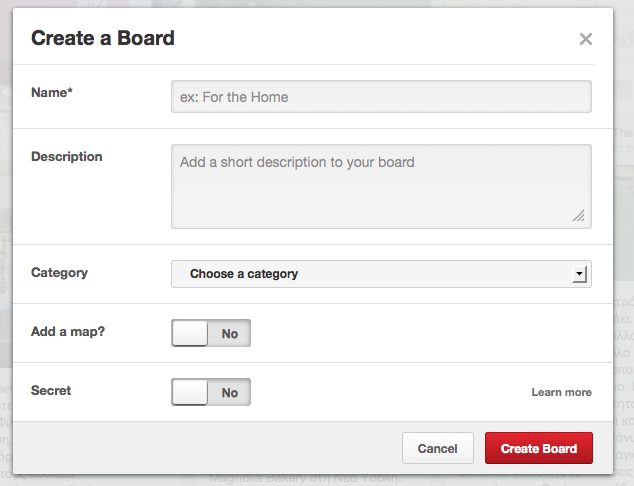 Juicy part here: Make sure you select the "Add a map?" preset.
And here's your first map board! Now you go on and upload your pin, the usual way…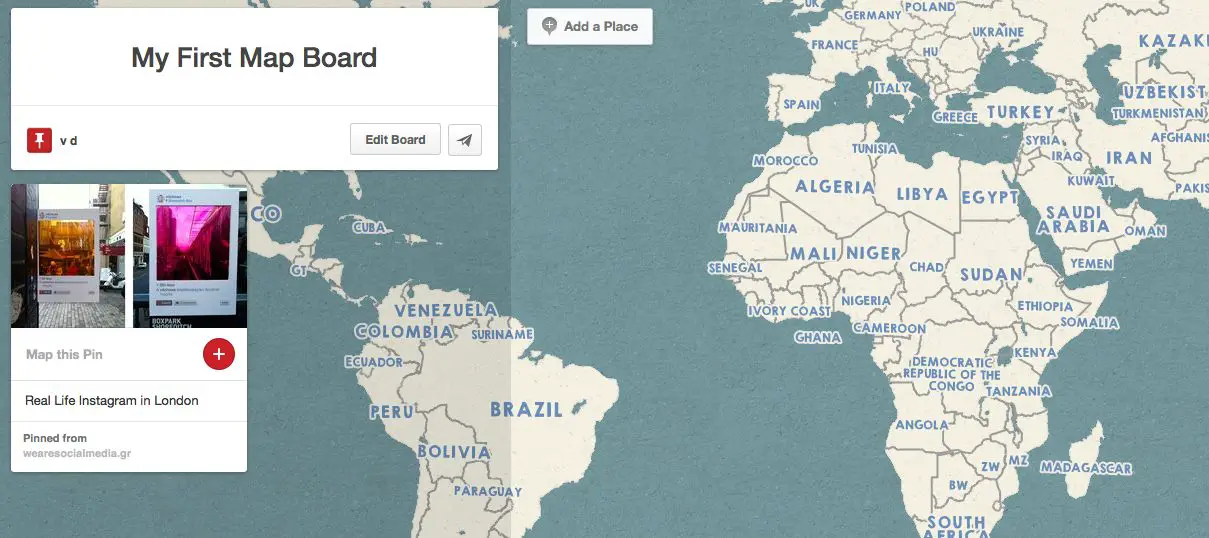 …and then just return to the board, click on "Map this Pin" and type in the location. Pinterest uses Foursquare's API, which ensures that you'll find your favorite spot on the map.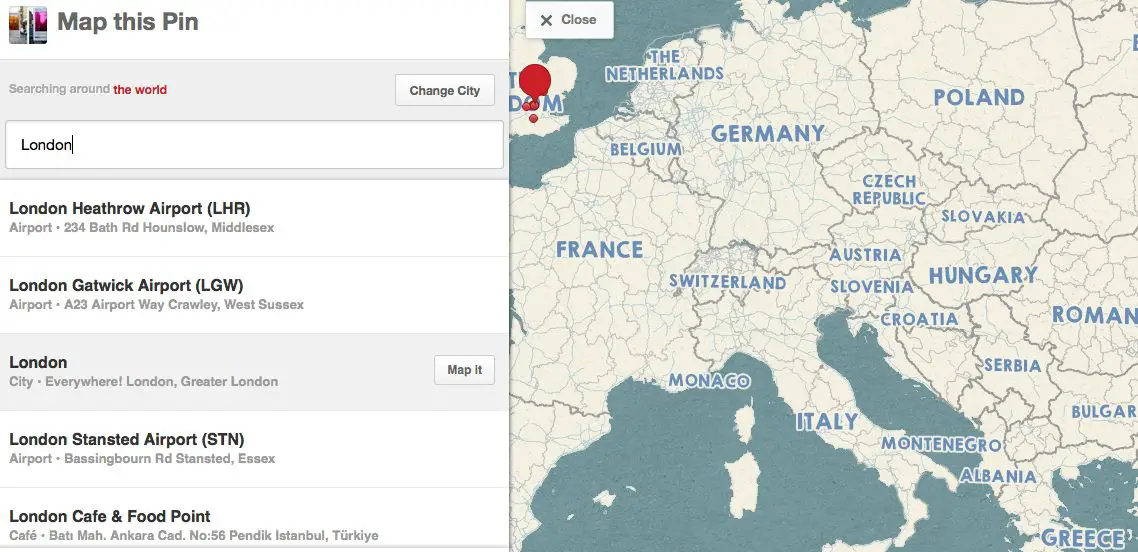 And if you're still not impressed, just have a look at those huge brands that are already using this new feature:
[unordered_list style="bullet"]
[/unordered_list]
With this update, traveling is just a click away. You can organize places you've been to, map your favorite spots, plan your next trip and get info on locations, bars, hotels, restaurants and many many more. More than that, you can find additional information on each pin, such as phone and address, directly retrieved with the help of foursquare. Don't forget that you can invite your friends to pin with you and, thus, share experiences.
Still not impressed? Well, consider this option; this new feature is also great for local businesses. You can now easily promote your business with pictures from the place or from special events. Just add all the details needed for your customers to reach you, as these are seen even through the mobile app. Place Pins, plainly said, put businesses on the map!
Do you like this new update?
Related Stories:
You might also like
---
More from Pinterest
---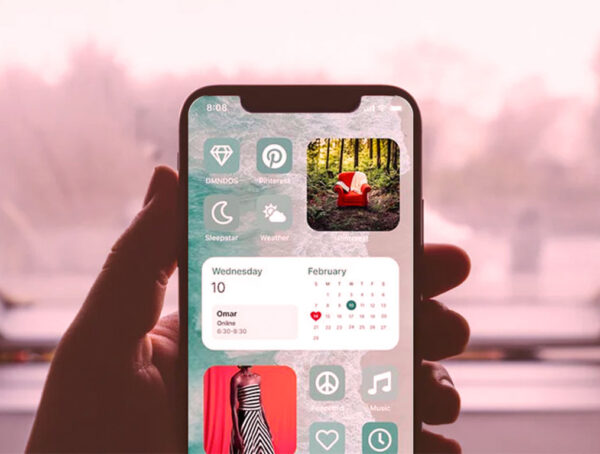 Pinterest has announced a new widget option for iOS, that lets Pinners choose their interests and have them served to …