Pigeon is a Facebook Messenger app experience for merit-based content sharing that has existed in stealth with more than 35,000 users who have shared more than 60,000 posts.
Pigeon is an anonymous, chatbot-based Facebook Messenger app experience that transforms how people interact with and share content on social media. Instead of an influence-based algorithm – the more followers someone has, the more valuable his content is – Pigeon solely relies on crowdsourced upvotes to decide what content deserves to be shown first.
According to Statista, the number of worldwide social media users in 2018 has grown to 2.34 billion. While social media presence is ubiquitous, there is a growing desire for users to escape the competitive and often disproportionate influence power users have on what gets shared across social platforms. The rise of paid influencers and the increase in profit-driven algorithms that determine what content is shared, has changed the nature of social media and linked it closely to an individual's personal identity.
"With so much of social media tied to identity and personal branding, we've seen a comparison culture emerge where people feel the need to measure themselves against others," explains Michael Donoghue, co-founder and CEO of Pigeon. "We wanted to create a stress-free social media experience where people can share content they find interesting or worthwhile, without having to seek validation or worry about public perception."
Pigeon removes the anxiety of most social networks and instead focuses on encouraging users to share and vote for the best content to spread across its community. The more upvotes a post receives, the further it travels across the platform. By decoupling identity from social sharing, the app moves away from the cult of personality that has come to define social media today, focusing instead on highlighting the best content. It's like taking the best out of Reddit and bringing it to Facebook.
While it is being released publicly today, Pigeon has been operating in stealth since 2017 and has acquired over 35,000 users so far. Engagement on Pigeon is high, with users spending an average of six minutes each time they open the app, outperforming reported average session times for Facebook (4.8 minutes), Instagram (3.1 minutes) and Twitter (2.8 minutes).
Founded in 2017 by Mike Donoghue, David Cohn, Kevin Wong and Harris Novick, Pigeon is the third product spinout from Alpha Group. The team previously launched The Tylt, a social polling and opinion platform with a monthly reach exceeding 300 million people, and Elsewhere, a video editing app with more than 100,000 downloads in the first year.
Key features of the Pigeon app include:
Anonymous, Content-Driven Meritocracy:

Unlike competitors who rely on user connections and complicated algorithms to determine what gets seen, Pigeon employs a simpler formula: the best content, as determined by the community, gets the most exposure.

Simple and Stress-Free Sharing:

Using Pigeon is simple and fun. The chatbot presents people with a single piece of content at a time, which they can spread or bury by voting it up or down. Poorly-rated content is quickly buried and filtered off the app. On Pigeon, all users need to do is share and engage with content they find interesting, free of the pressure to carefully curate a persona, profile or following.

Any Niche, Any Platform: By design, Pigeon is not permanently tied to any one niche or platform. The chatbot's underlying technology is highly extensible and can be applied in any number of sharing communities, from apps that let users anonymously solicit feedback on their music to communities built around a particular interest.
---
You might also like
---
More from Reviews
---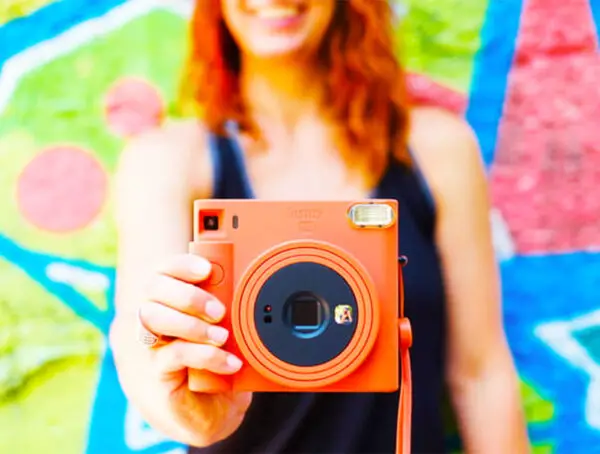 Fujifilm is making shooting analog instant-film easy and highly pleasurable with the new Instax Square SQ1.