Now, how does that sound? Intriguing, to say the least. With all the surge of photo and video sharing, most of social media users can now see different places around the world or catch a glimpse into the life of other, completely unknown, persons.
This was a theoretical discussion, until now. Last week, a new app from Greece offers a completely new way to perceive and virtually witness anything that is happening around the world, almost in real-time and upon request. Its name is PeekInToo. This leap into somebody else's world lasts 12 seconds and promises to offer the time of your life.
The app is based on the concept of million Peekers (as they are called) willing to share their views from their location. This new type of social network could be extremely useful if you plan to travel some place you've never been to; or catch a glimpse of that concert you didn't manage to go. Even journalists can now have a real time view of breaking situations. One may ask, is this a new kind of journalism?
Users request a specific peek from the community and while waiting for another member to respond to their request, they can have a view of the already available 12-second videos from the specific area of interest, uploaded up to 2 hours ago. When a user, who can provide the requested peek, accepts to share his experience, then the 12-second video is streamed to the device of the initial requestor. Both parties can remain anonymous; you can just share your video from your favorite mobile device without having to find or follow any friends.
In addition, using the events calendar, you can see past events and browse the peeks available. Features don't end here; When something note-worthy happens a user can upload a video using the "PeekShout" functionality, letting his network know about the incident. All videos can be rated. Moreover, you can sign in using your social media accounts, or you can skip this process. The following video will provide you with some more insights:
You can download the app from the App Store here.
Would you use PeekInToo? Feel free to share your thoughts!
Related Stories:
Gain exposure
 for your social app by asking us to write a review about it. 
Find out how
.
You might also like
---
More from Reviews
---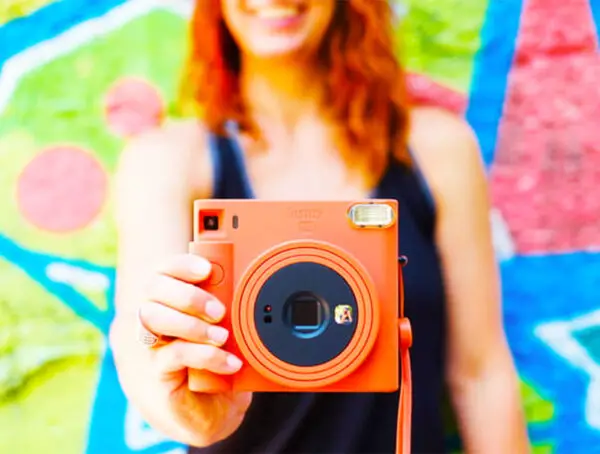 Fujifilm is making shooting analog instant-film easy and highly pleasurable with the new Instax Square SQ1.