As we look back at 2017 and all the new features and trends that it brought, we welcome the new year with our predictions of how they will shape social media and tech in the months ahead. 
Our team takes a good look at the year that is nearly over and predicts what is on its way.
Geoff Desreumaux
2017 has been an exciting year. But it was also one of frustration for the billions of social media users across the world. Social media platforms are under fire: fake news, bubbles, politically-motivated ad campaigns by "bad actors." By trying so hard to be our one-off shop where we stay connected with our friends while following "what is happening" in the world, platforms have lost their way. And so have users. We cry for more privacy – yet beg for more personalisation.
[quote]2018 will be the year of authenticity. It will be one of transparency and acceptance. Accepting that platforms need advertisers to grow, accepting that users must be able to discover more different content, and overall, accepting that social media platforms are real marketing channels.[/quote]
In 2018, everything will be animated. Video will rule over our feeds, LIVE will continue to grow. Authenticity will win, clickbait will lose. Good content will continue to bring the highest ROI, and marketers will finally understand that social media does not have to be a top-of-the-funnel channel only.
And since they are at the heart of authentic, engaging, and believable content, influencers will be the kings in 2018 (also check out snapr, a new platform that links content creators and brands.)
Villy Devlioti
2017 has been all about digital and social. "Social" this, "Digital" that, "Data" the other. It's been everywhere. Thankfully, businesses have started to realise the potential of digital and social ecosystems. However, I get the impression that the majority of agencies simply establish another business unit in the name of integration, but fail to actually integrate. So what we're seeing here is brands being more forward-thinking than agencies.
[quote]Look, I get it, it's hard getting to change the way a system works, especially if it has done so successfully for more than half a century. But this year, let's not think TV. Let's think video, let's think experiences, let's execute rich campaigns.[/quote]
The kind of campaigns that take the digital universe and its endless possibilities into account, from the very first step – straight from the briefing process. There are so many opportunities to innovate that are offered by technology these days, that it's a shame that we cannot take them into account when writing the concept down.
Let's nail the basics, let's integrate, and let's be more creative. A new kind of creative.
George Carey-Simos
2017 will be remembered differently by all. Whatever the case, we can all agree that – just like every year – it had wins and losses. Each time a different lesson to learn, and a different way to go forward.
We lost Vine, and that reminded us once again that what we are given can also be taken away. Some complained. Most of us and thousands of Vine stars simply moved on. We continued to lose organic reach on Facebook (yes, it's been happening for years), and that reminded us that we need to be more creative in our approach to the platform. Has it though? Sure, some have jumped ship, some try to continue to game News Feed, and some produce better content. Some just throw more money at bad content.
[quote]We gained a lot as well. Huge advances in technologies like AI, AR, and VR, making social media safer, more fun, and more immersive. The rise of the bots on social (and not only), making brands more interactive. New advertising features, making SMM more effective.[/quote]
All of these will continue in 2018, with a lot more safety and privacy features, more customisation of our digital identities, much more personalisation, fun, and immersion. Of course, video will continue to reign supreme, but the lines between real and fake will continue to be blurred even further, as AR will also take centre-stage in UGC. On the other hand, VR still has a long way to go to be democratised, but Facebook is doing its best to do that. It's going to be exciting.
Technology to look out for – Blockchain (it's a lot more than cryptocurrencies)
Linleigh Master
I think what we can expect from 2018 is that the 2017 buzzword of 'personalisation' will finally come to fruition.
While we saw some brands adopt it in 2017, I think we have only seen the tip of the iceberg, for the simple fact that brands don't quite understand the extent the data they have access to, or how to utilise it to its full potential. Which is why, I also believe that as they start to understand – and put that data to use – we will start to see more and more regulation forming around social media in terms of privacy laws, fake news (for obvious reasons) and more.
I think off the back of that though,
[quote]we will also start to see brands get sneaky with their advertising through influencers; micro-influencers in particular, as they are your consumers and your biggest ambassadors. Thus maybe even connecting the concept of native advertising/consumer collaboration more than ever before…[/quote]
but this won't happen overnight. It does however mean, that testing all of this personalisation and native advertising could make advertising on social media quite creepy, before it adds value.
So in conclusion, data and personalisation will have a BIG impact on the way we strategise and distribute content in 2018.
---
You might also like
---
More from Experts Talk
---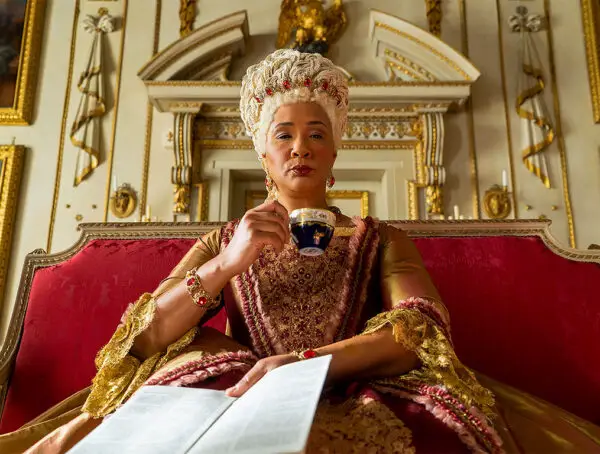 A new musical could soon come to life on TikTok, WhatsApp users are flocking to Signal and Fiverr will run …