Twitter is in "Royal Wedding" mode and has just revealed the most viral tweets about Prince Harry and Meghan Markle's upcoming wedding. Except that one of the most popular ones, was a fake.
Ahhh, the royal wedding. There are those who don't care, and those who are so excited they can't stop tweeting and retweeting anything about the upcoming royal nuptials. Even Twitter felt obliged to share data on the matter, revealing the most popular tweets on the subject.
While some messages that went viral are not really a surprise – i.e the official announcement, or congratulations from Barrack Obama), one Tweet especially intrigued the Daily Mail. With over 34,000 retweets and 129,000 likes, a photo of Meghan Markle's father, Thomas Markle, Sr., reading a book called Images of Britain, took the Internet by storm. So funny, right? The father brushing up his knowledge of Britain, a few days before his daughter marries one of its princes…
But alas, it was a fake.
So much for keeping us safe from fake news, Twitter! You never learn, do you?
Meghan Markle's dad reading a picture book about england when his daughter is about to marry into the royal family is me cramming before an exam pic.twitter.com/Ifa1I7PKUm

— ♡ morgana ♡ (@morg1003) April 4, 2018
According to Twitter, here are the most retweeted Tweets about the #RoyalWedding:
Meghan Markle's Suits co-star Patrick Adams's reaction to the engagement
That joke about the engagement being a way for Brits to get America back
Obama tweeting his congratulations
That tweet mocking the Mirror for tweeting that Diana was "attending the wedding"
The realization that Cardi B and Ed Sheeran are the new royal couple
Kensington Palace's announcement of the engagement
The celebration of Meghan's mom
The now-discredited photo of Thomas Markle, Sr. reading a book on Britain
The Clarence House announcement of the engagement
A joke about Prince Harry finally tasting "seasoned" food
---
You might also like
---
More from Social Fun
---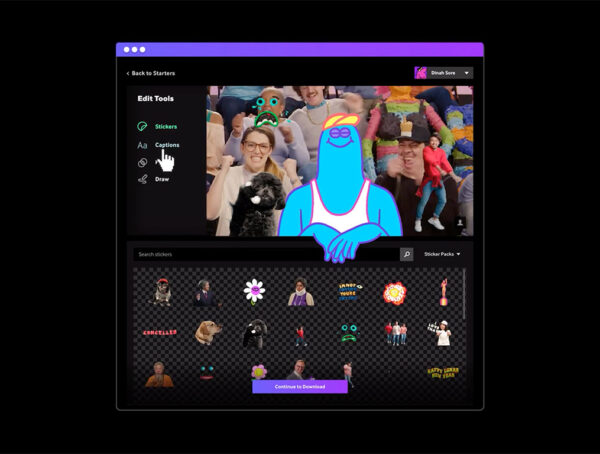 GIPHY has launched GIPHY Backdrop, a new tool that lets you create your own animated virtual backgrounds for video calls.