Good news, you may not have to stay awake all night to promote your business on twitter anymore.
Twitter is making a move for marketers by rolling out the  ability to schedule Tweets at specific times and dates within a year in advance. The feature is only available to marketers, at this time, who are currently using Twitter's Ad Products, and works for both organic and promoted tweets.
This feature will certainly not give much happiness to the guys at buffer who built their app around the ability to schedule tweets, although buffer recently added Linkedin on tis platform too.
According to Twitter:
With scheduled Tweets, you can publish content at any time without having staff on-call to Tweet on evenings, weekends, holidays, or other inconvenient times. Advertisers also gain the flexibility to plan content in advance for events like premieres and product releases.
How to Create a Scheduled Tweet
You will have to go to  ads.twitter.com as for the moment this feature is only available to marketers.
Once you're in there, simply click on the usual blue button (the one you would click to write a new tweet) and you will have 3 tabs under the box where you write your tweet: Delivery (target audience), Promotion (promoting your tweet) and the new Scheduling tab (see below).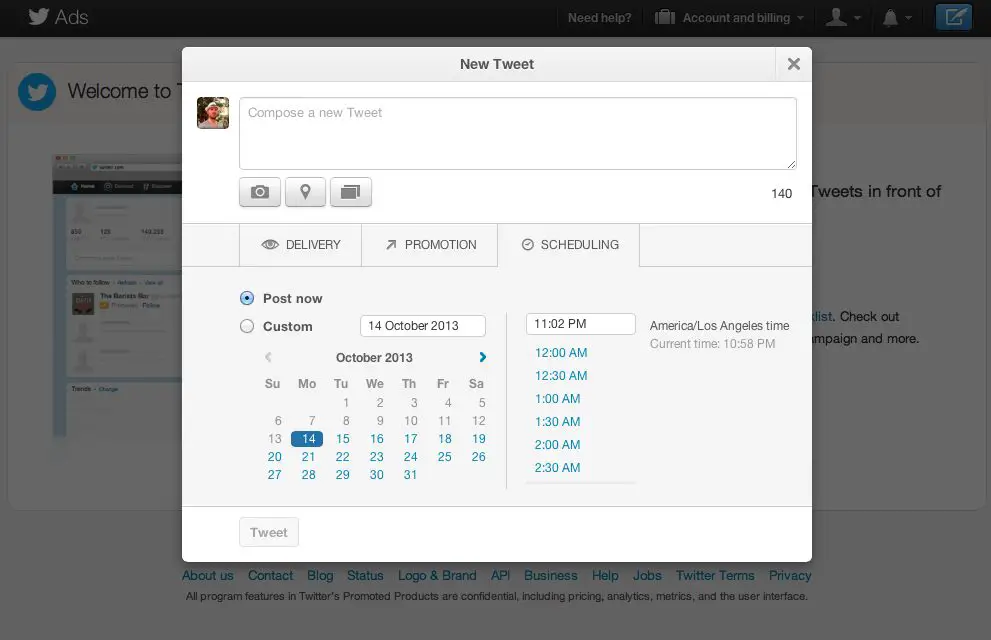 How do you like this new feature? Do you think this is something that would be of interest to all twitter users?
This new feature was originally reported by Dashburst.
Related Stories:
You might also like
---
More from Twitter
---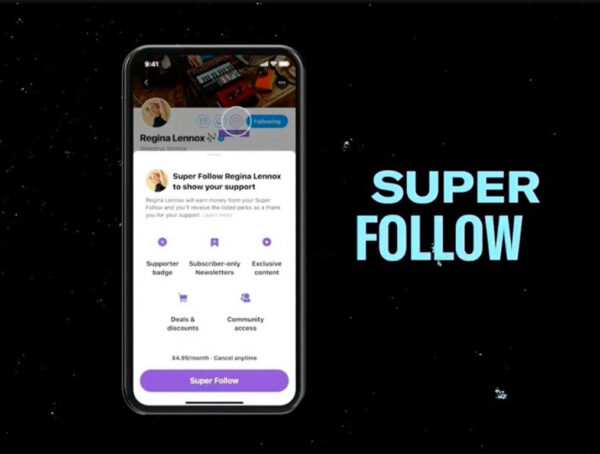 Twitter announced its first-ever paid product, called "Super Follow" which will let some creators ask users to pay to access …