Influencer platform Bloglovin' has revealed new findings on how women react to influencer posts.
In a never-ending, uphill battle to reach new consumers, curb the deficit of trust in commercial messages, and secure influential endorsements, brands are spending huge amounts of money on influencer marketing. While the tactic is helpful to grow brand awareness and secure followers, in some instances, influencer marketing can be inefficient and can be perceived negatively – for the brand and the influencer.
The study, conducted in November 2016, polled 22,000 women around the globe. 54% of respondents said that they have already purchased a product promoted through an influencer post. Nearly half of them (45%) said that they followed a brand after it was promoted by the influencer.
While teaming up with influencers is high on today's marketers' agenda, influencer marketing can annoy users too: 37% of women surveyed unfollowed an influencer because they shared too much sponsored content.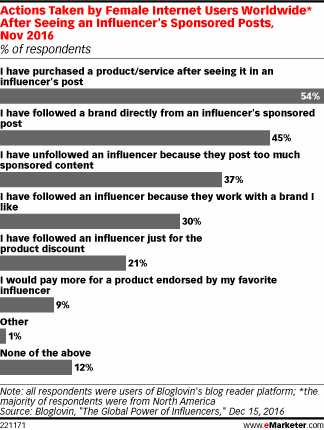 To maximise chances of success, it's imperative that the partnership between a brand and an influencer be a natural fit. One that wouldn't look genuine would cause 61% of women surveyed to switch off and ignore the posts. 59% said that sponsored posts which differ too much from the usual influencer post feel fake.
If it "feels" fake, users won't engage with it. At best. The worst case scenario is they unfollow the influencer, and yield negative sentiment against the brand as well.
The survey also found that campaigns with influencers should be run across several platforms: 62% of women follow influencers on at least two – 32.8% on three. Out of the top 6 platforms where influencers are usually found, Facebook is preferred, but Instagram fares well too. 48.4% of women also said they engage with influencer-sponsored content on Instagram.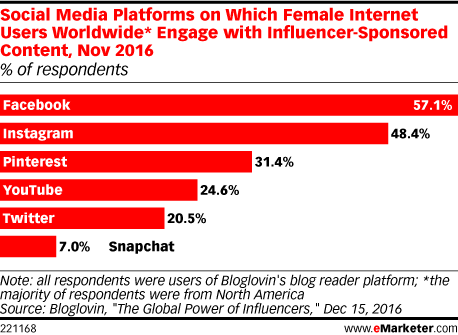 Snapchat doesn't get much love, with 7%. While it seems counter-intuitive at first, Snapchat is ill-suited for influencer marketing, as it is prohibited  to be paid to post by its terms and conditions. At least for now.
As social platforms allow influencers to break through, identifying the right ones will undoubtedly prove a lot more challenging. However, when hatching an influencer marketing strategy, marketers need to remember this: throwing money at someone with bags of followers is not necessarily the way to go.
To reap positive outcomes – whether they are brand awareness, reputation-building or lead generation – what's needed is a genuine approach where the brand-influencer partnership makes sense, and adds value to both parties.
In the age of social media, 'authenticity', 'sincerity' and 'transparency' are more than words.
---
You might also like
---
More from Experts Talk
---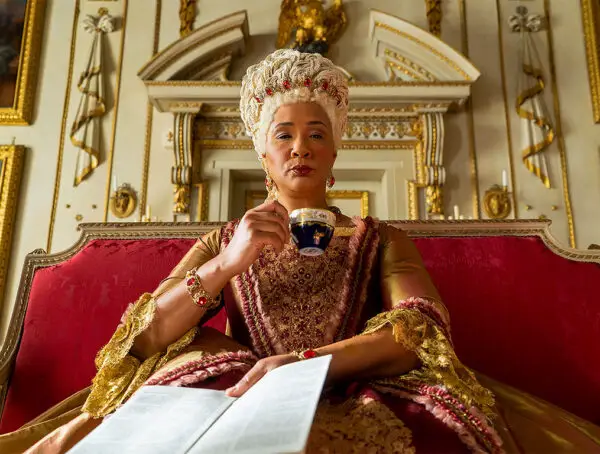 A new musical could soon come to life on TikTok, WhatsApp users are flocking to Signal and Fiverr will run …